Jodhpur or "Blue City," known for its blue houses, moves around the Rathore history. Orange sunset, golden desert and city with heritage seem to be the favourite spot for royal nuptials. Host elite wedding in the Palace-Hotels with architectural glory and fabulous service. Some of the most iconic properties are available here for weddings.
Shanqh Luxury Events is the Best Wedding Planner in India to plan a wedding in Jodhpur with exclusive Wedding Resorts tie ups at special rates. If you are looking for a destination wedding in Jaipur, we have already shortlisted the properties for you.
Umaid Bhawan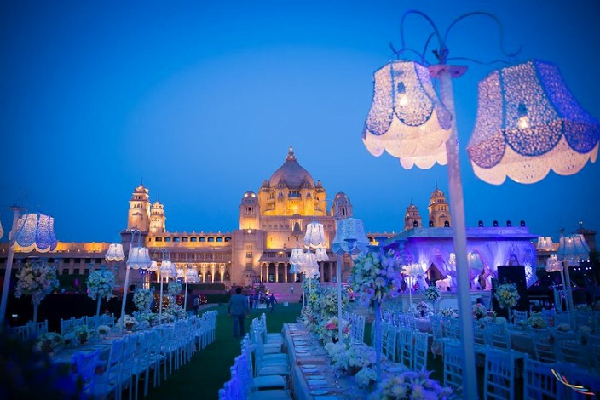 World's sixth largest private home, Umaid Bhawan is apt for your Destination Wedding in Jodhpur. Owned by Maharaja Gaj Singh, it is the home of Jodhpur Royal Family. With world-class service, 64 rooms with private terraces is a rich setting.
ITC Welcome Hotel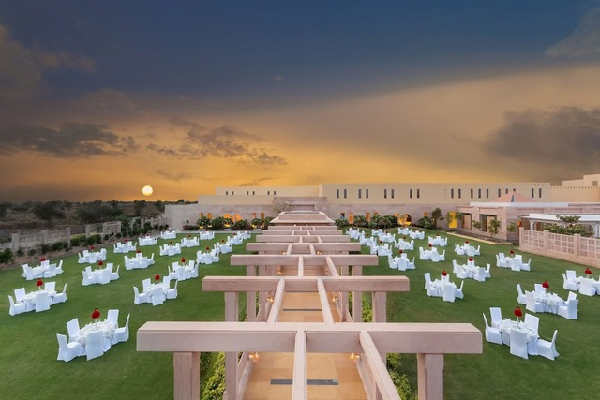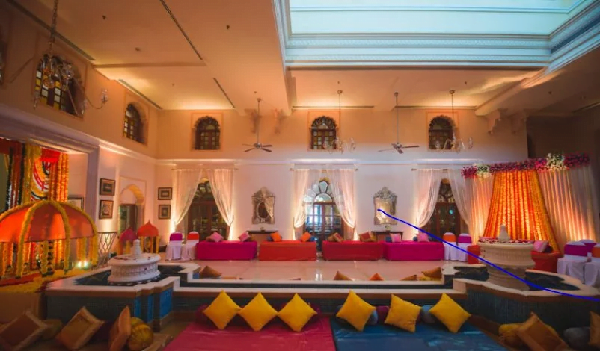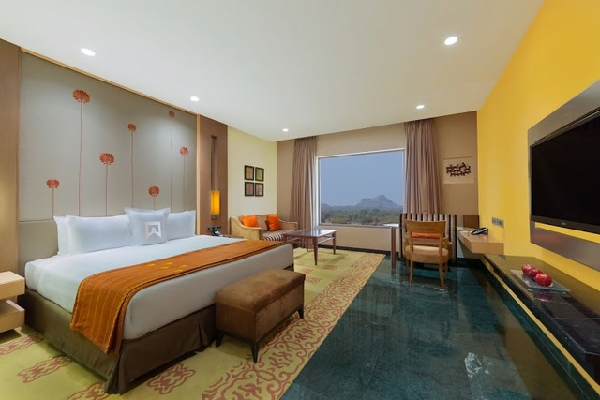 Located at the edge of Thar Desert, the 98-room Welcom Hotel pairs royalty with modernity. Say 'I Do" in an open-air wedding act in the banquet garden, Mandore Bagh. Akbar Hall or Jodha Hall with modish features get to host your reception.
Indana Palace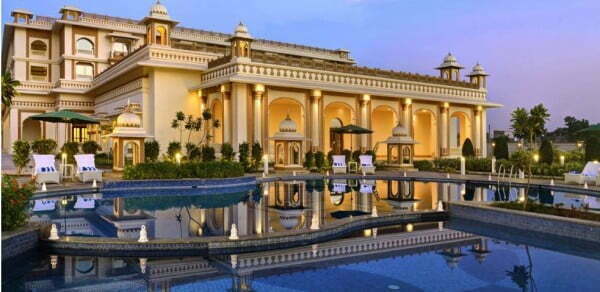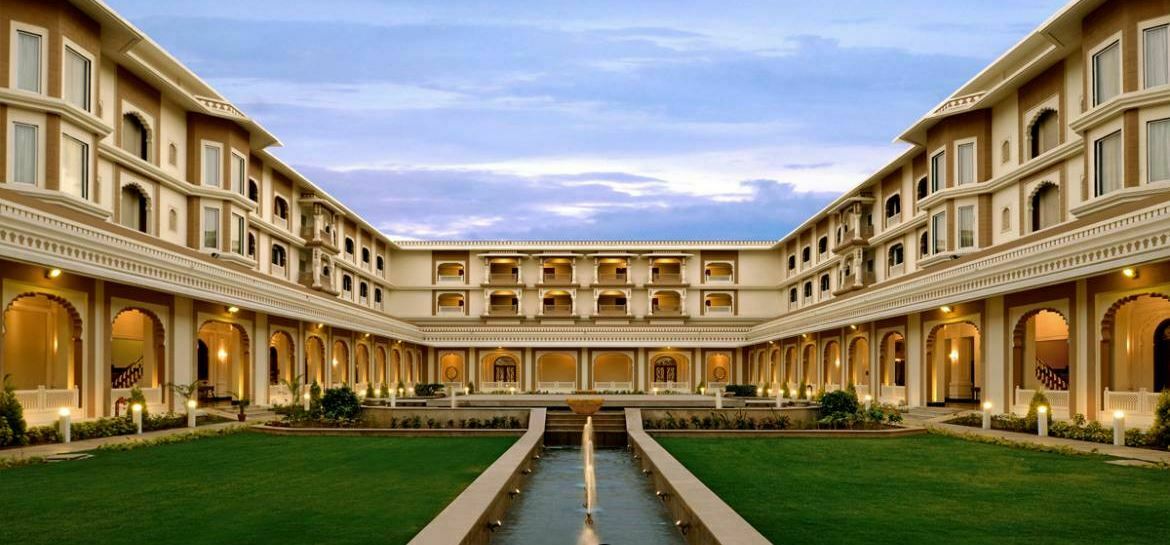 Destination Wedding cannot go wrong at Indana Palace. 80 elegantly appointed rooms perfect for your guests. Landscaped garden and  Banquet Halls are suitable wedding venues. The party rooms can be used for various wedding ceremonies.
Taj Hari Mahal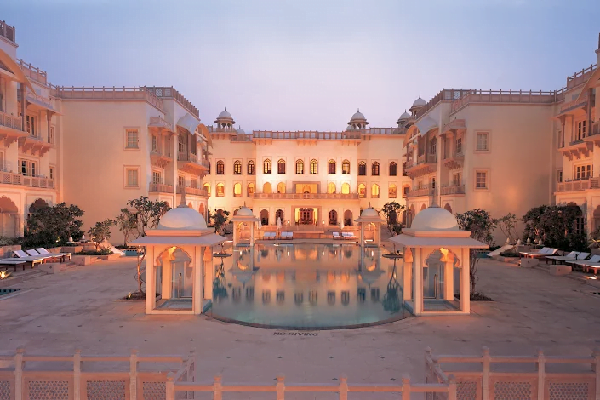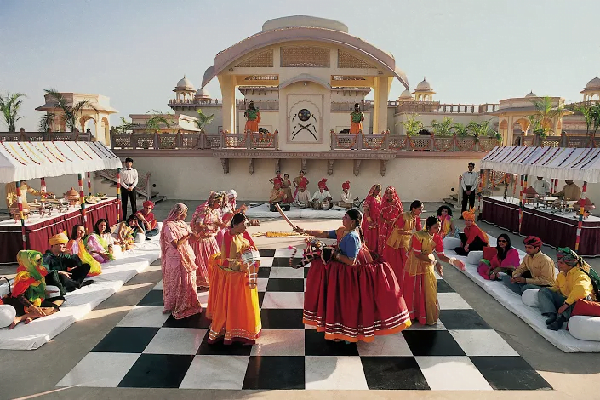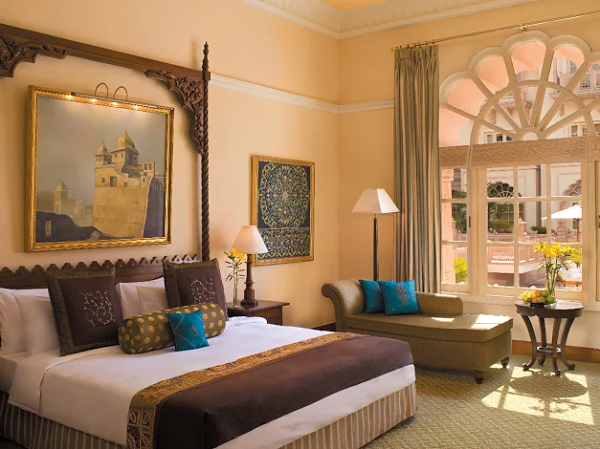 Your Destination Wedding wins hearts at Vivanta by Taj-Hari Mahal. 93 Charm Rooms and Temptation Suites draped in style and service should be just what you need. Take vows under glass chandeliers in Amar Hall.
Ajit Bhawan
Majestic Destination Wedding meets all needs at Ajit Bhawan. 75 Ajit Suites with heritage décor and sit-out balconies are perfect for your guests. Princely State Lawn is a romantic venue for a wedding. Rajputana interiors and plush pools add to your wedding.
Fort Chanwa Luni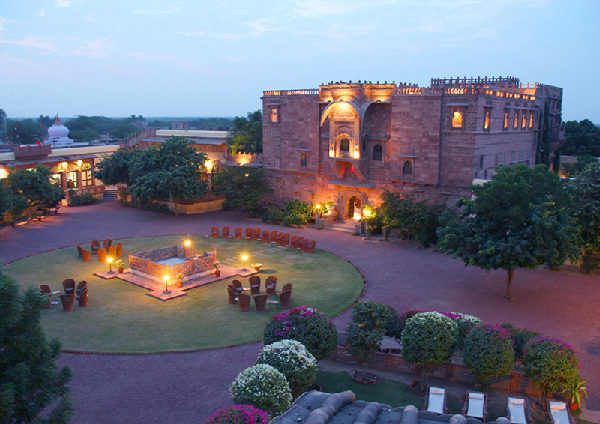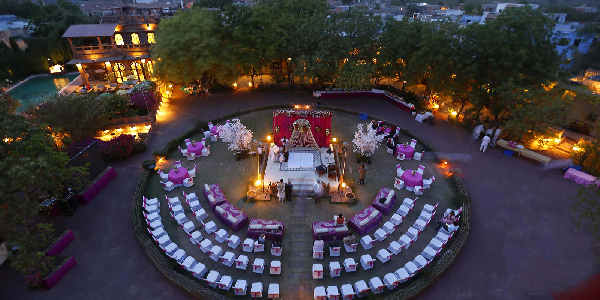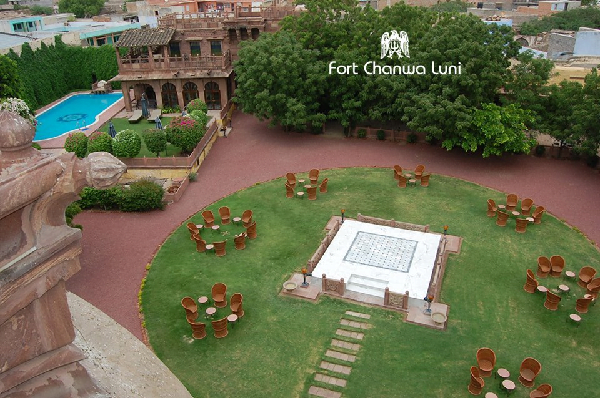 Fort Chanwa Luni is owned by Maharaj Dalip Singhji. 64 lovely rooms do not disappoint your guests. Let hearts unite in the exquisite courtyards and gardens. Decorated camels, low-table dinners and fireworks add to the wedding.
Maru Garh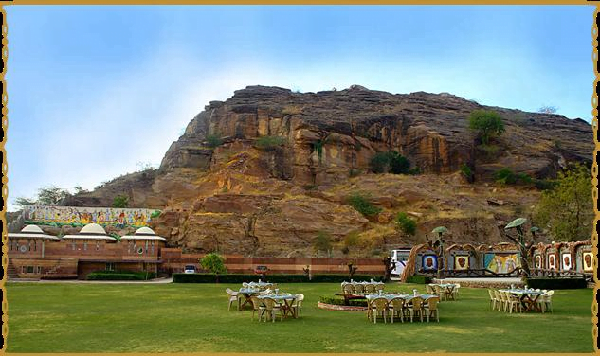 Located at the foothill, Maru Garh provides the modern design in a natural setting. Guests feel history at every step while the 43 stay-rooms display Great Indian Civilization. Destination Wedding in Jodhpur comes alive in poolside or lawns.
Raas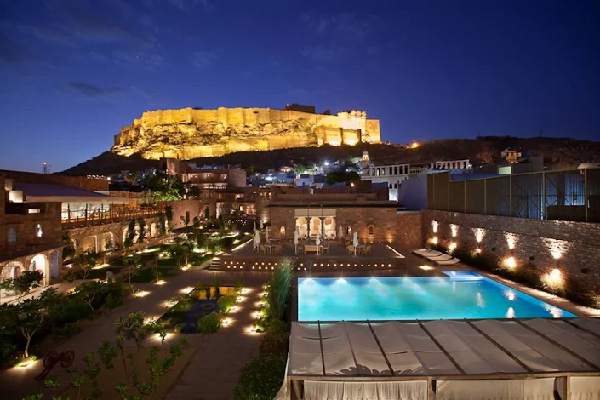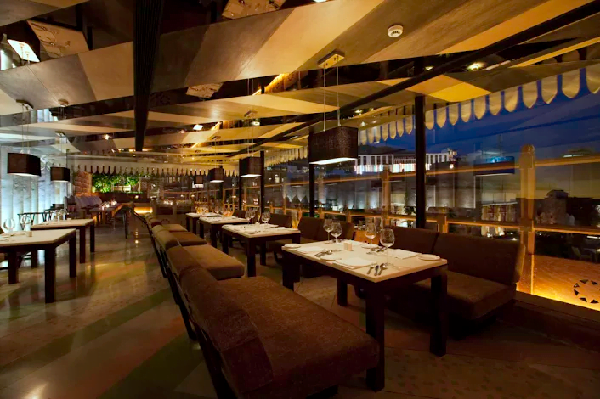 Why not wed in "Asia's Best Fort,"? Done up in ancient Haveli style, Raas is overlooked by Mehrangarh. There are 40 Garden rooms, Heritage Suites or the Stepwell Suites.  Guests get a view of step well from 1740.  The Darikhana or Chamber of Carpets and the Bardaari lawns keep your wedding venue regal.
Ranabanka Palace

Built in 1927, Ranabanka is a classic jewel for all your ceremonies. 90 rooms spread across the Jodhana Courtyard and Royal Apartments make up for a historic stay. Each wedding moment is catchy in the gardens, terraces, rooftop or the Rajput Hall.
Shanqh Luxury Events is the Best Wedding planner in Jodhpur. From Planning to Execution. Thinking of a Jodhpur wedding? Call/WA +919910325805 | +919899744727 now!
Whatsapp now with your wedding dates for special offers:
https://bit.ly/2ZYj5Zv​
https://bit.ly/2D1Sy4G