FEATURED – WEDMEGOOD
Sara Suri got engaged to her love Tushar in an intimate and gorgeously beautiful ceremony recently. She wore a stunning Tamanna Punjabi Kapoor outfit for her engagement. It was in shades of white with mirror work and Sara looked absolutely beautiful in it. The engagement was followed by a bohemian sundowner where Sara rocked in a ruffled saree from Richa Khemka. Her outfits were offbeat and refreshing and we loved both her looks. Folio Haus captured this engagement and all the love in it perfectly and we are loving the candid shots!
Meet Sara & Tushar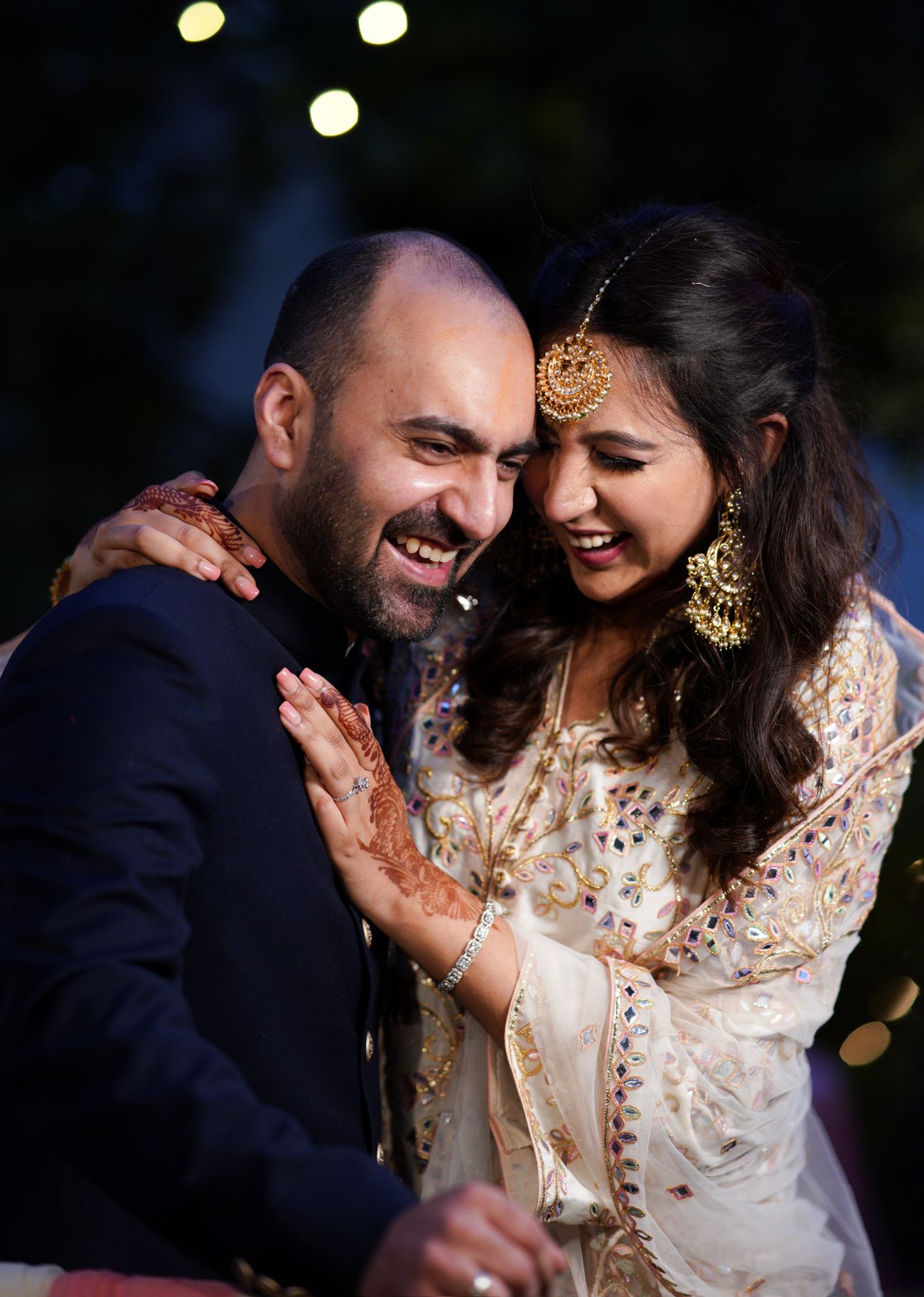 The Engagement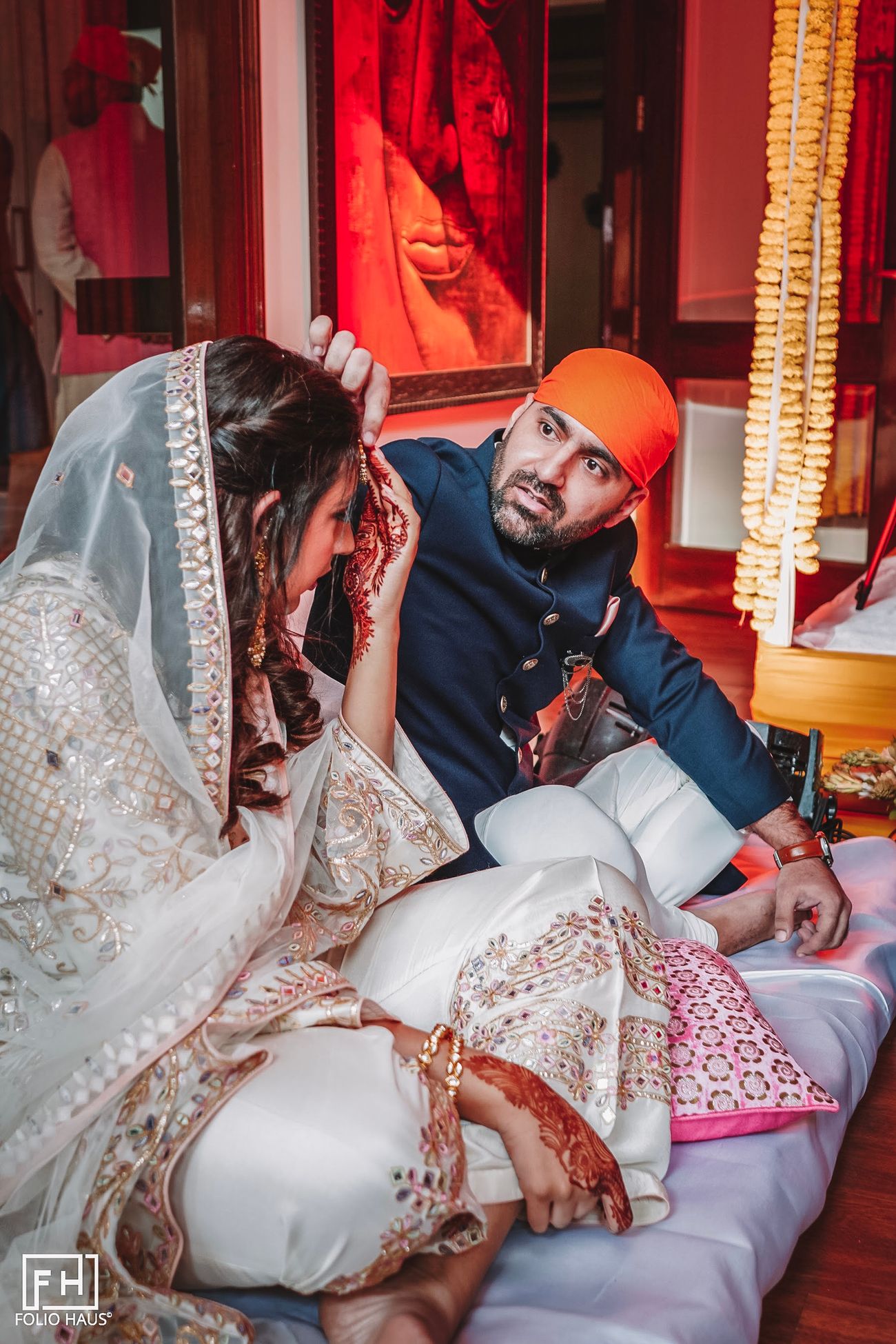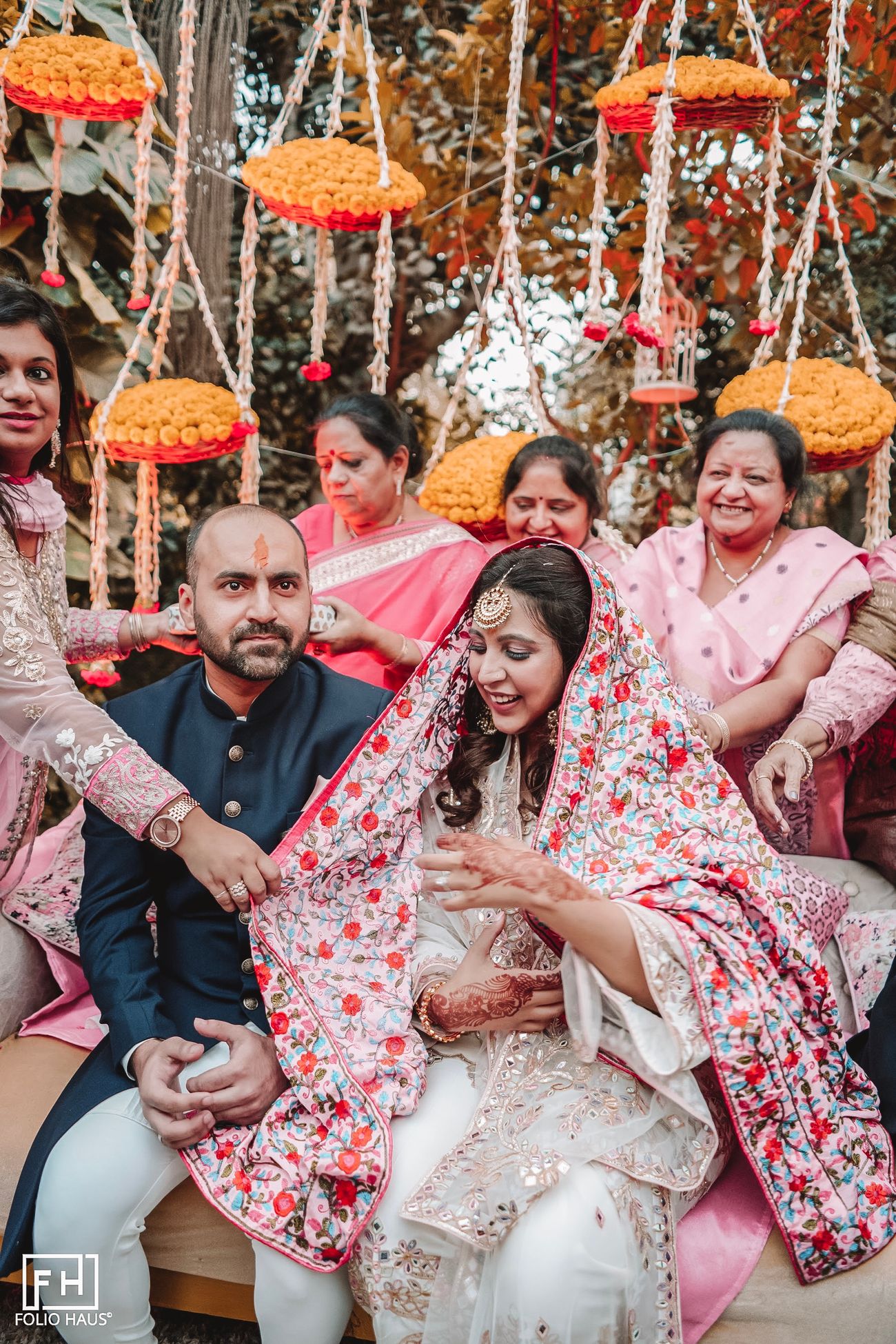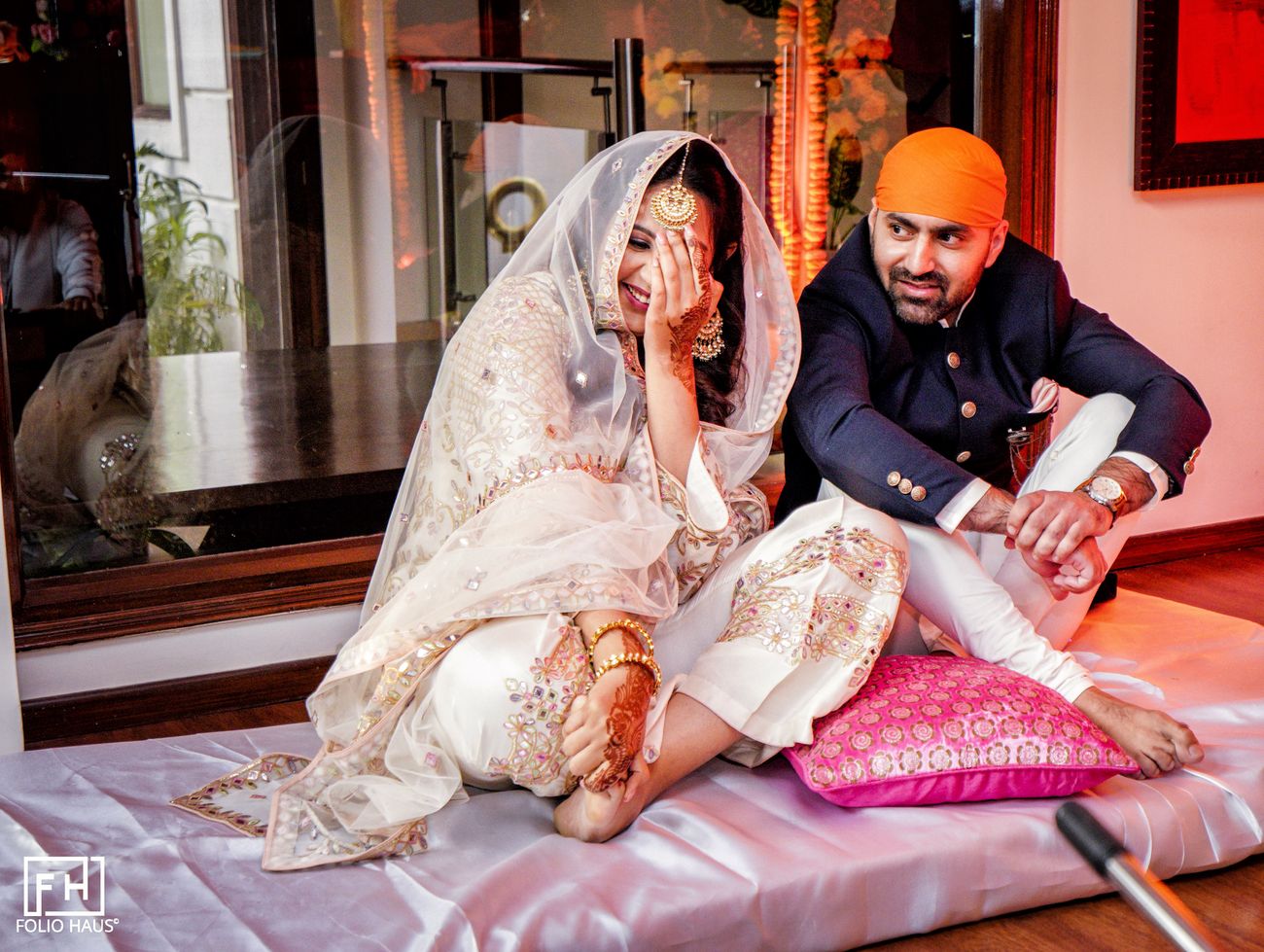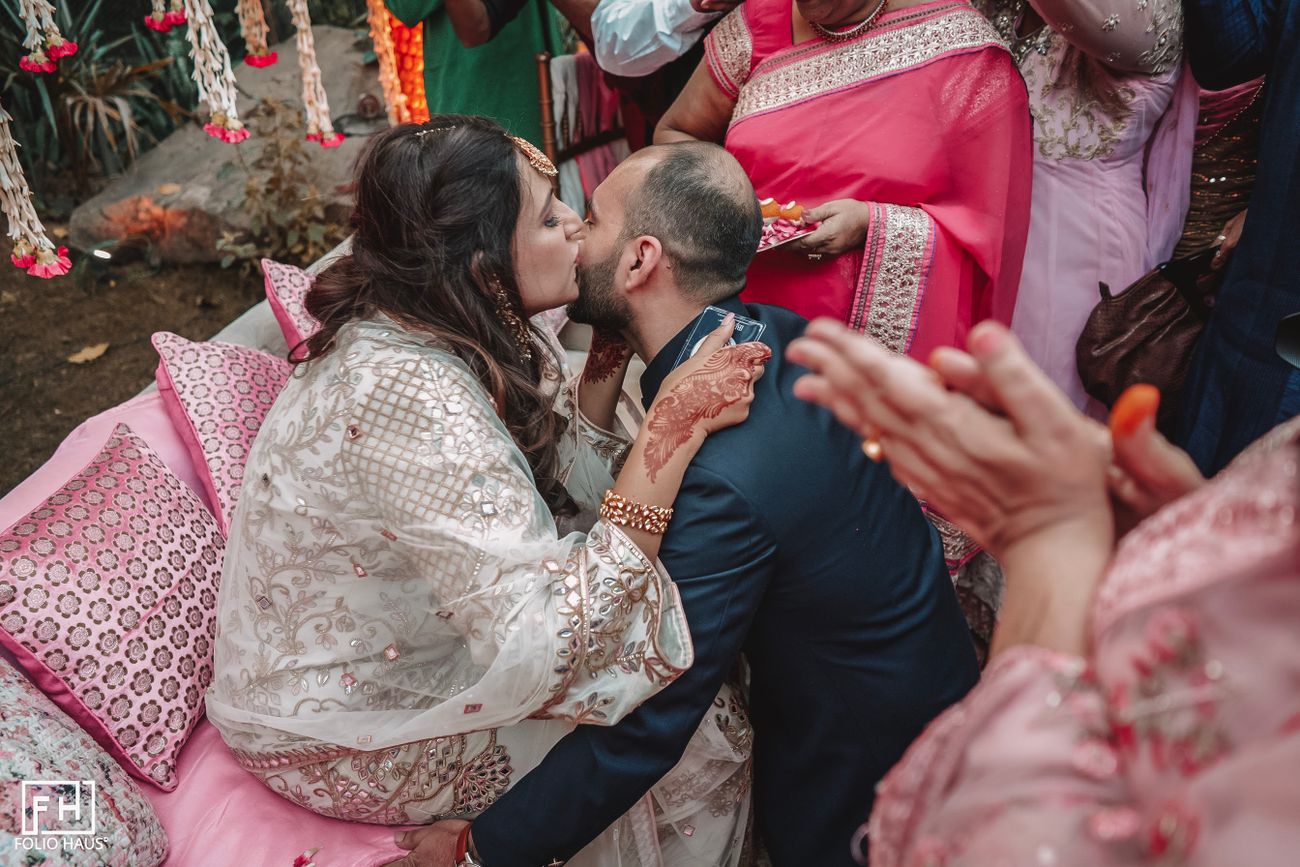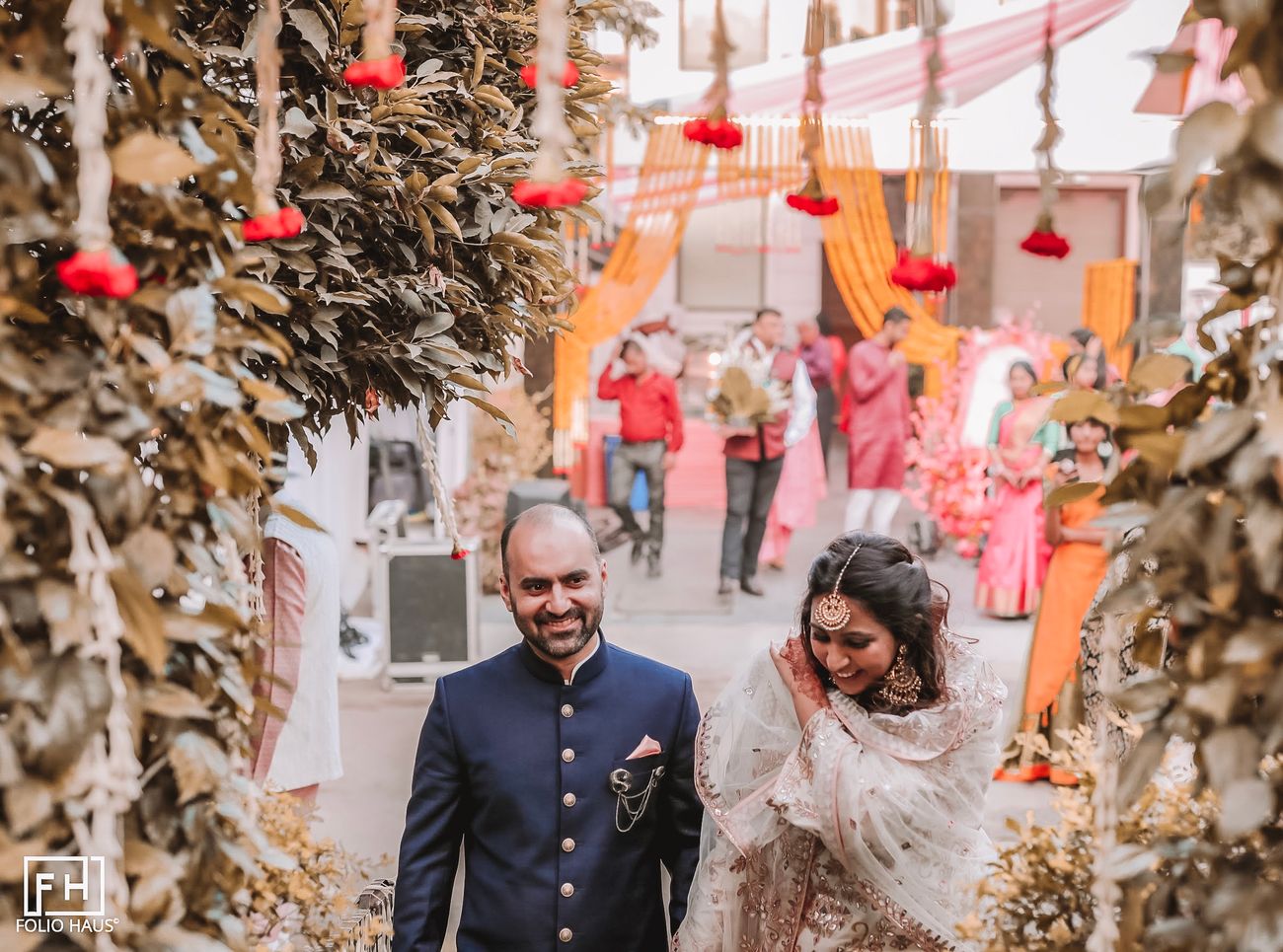 The Sundowner Party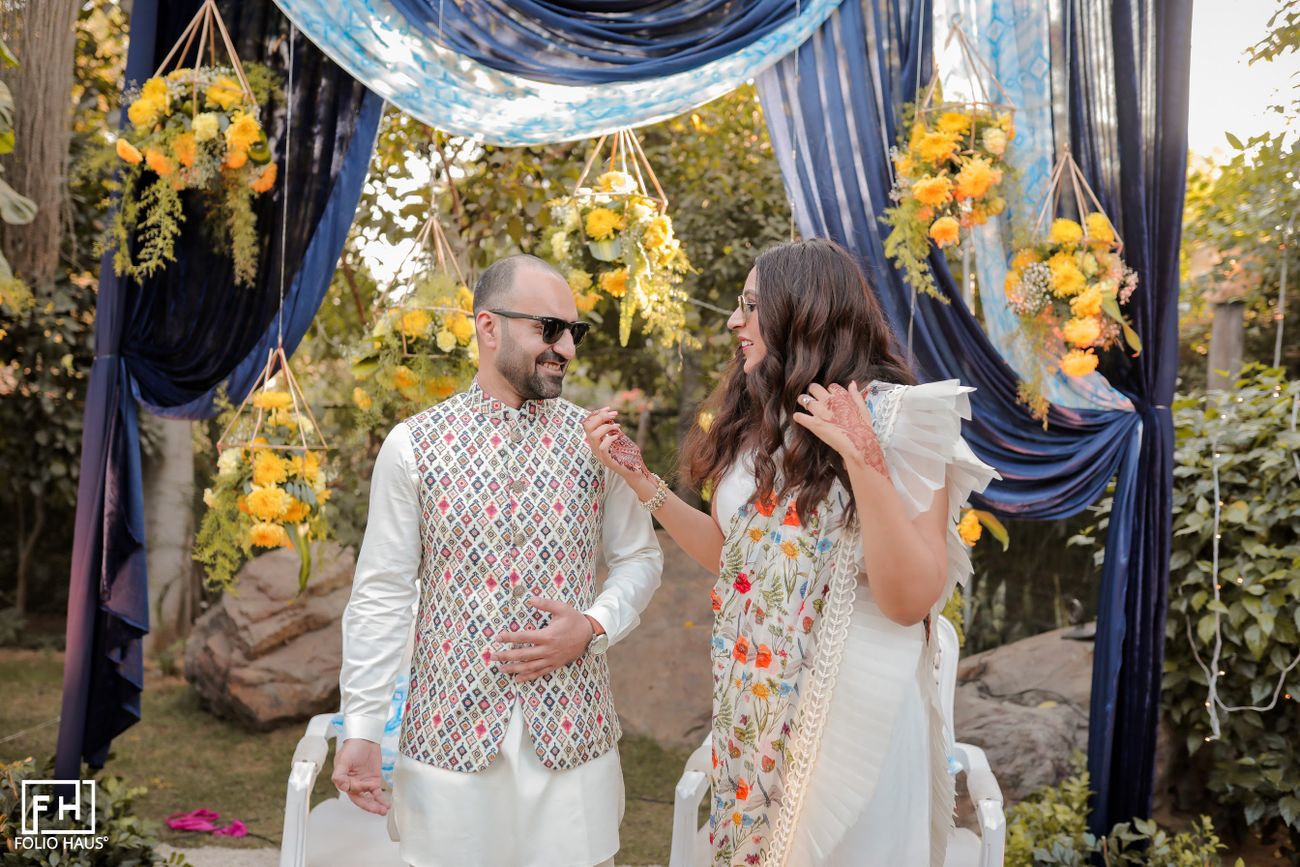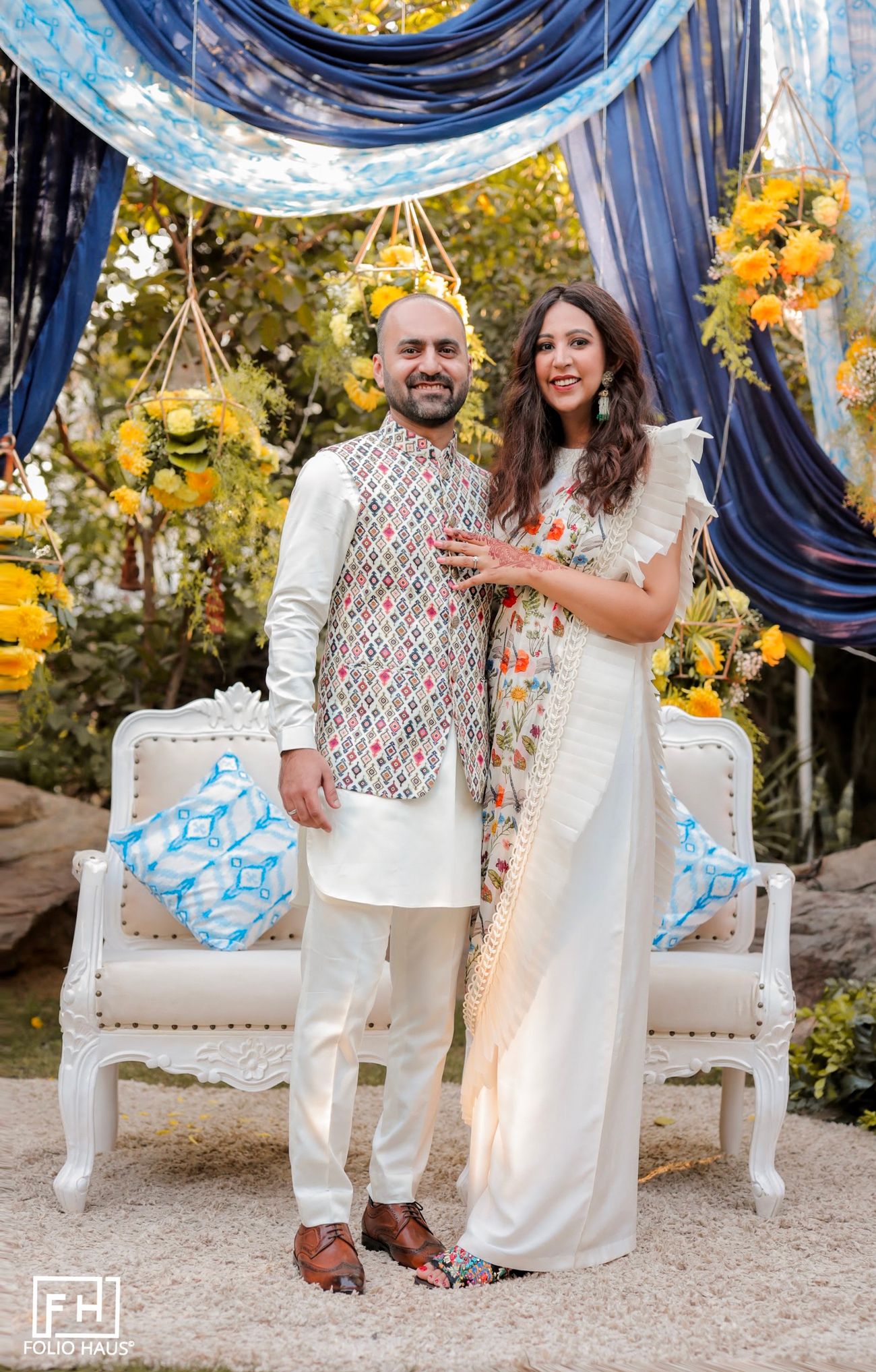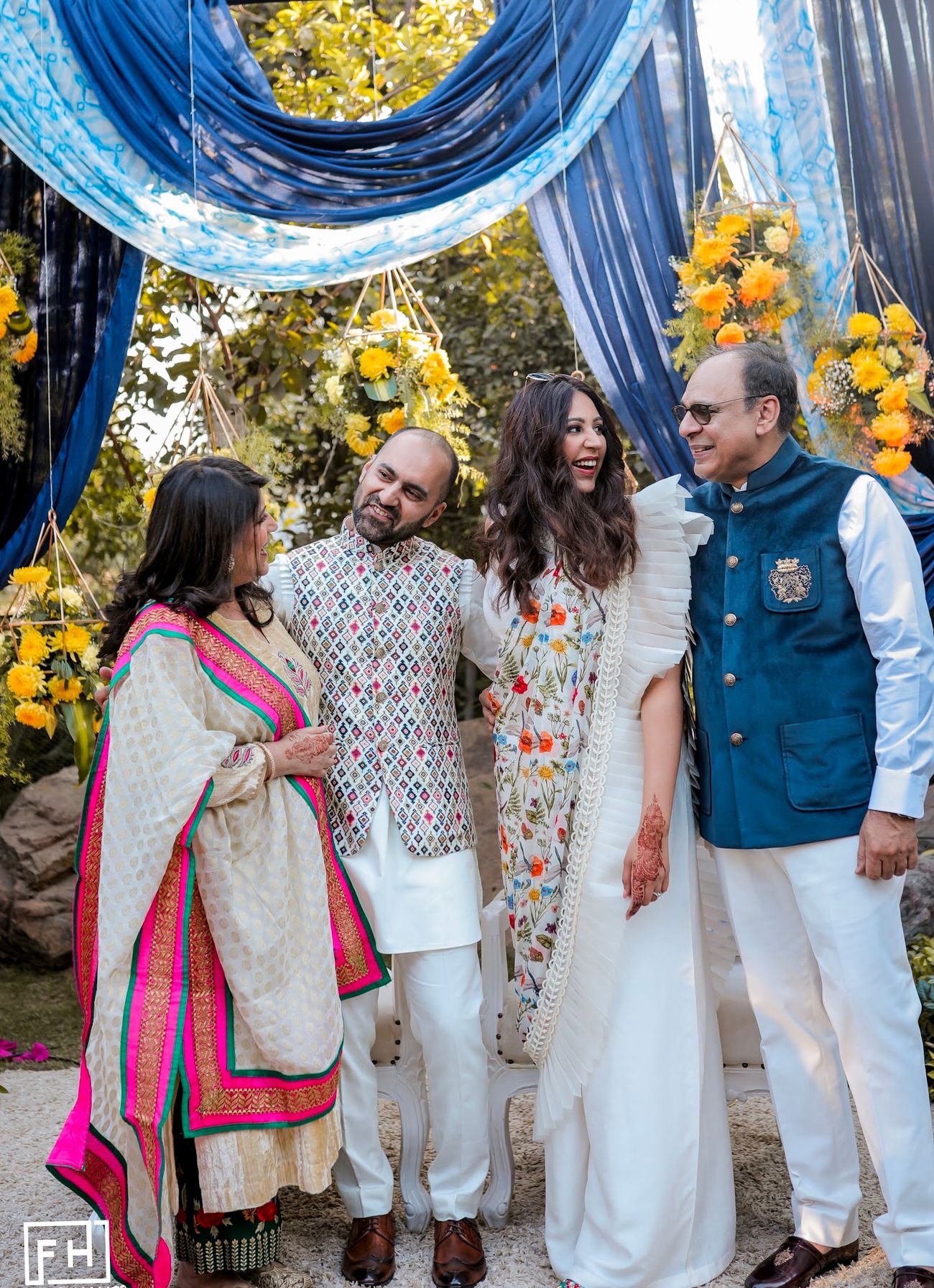 From The Bride:
We decided we wanted the best of both worlds- modern & keeping up with all the family traditions so we kept the functions on two days with two completely different themes. One the first day, we had a pink and white theme with Calcutta yellow genda used for all the floral arrangements and on the second day we had a blue and white theme with a whole range of different yellow flowers, fairy lights and crystals shimmering away at the sundowner.
PLANNED AND EXECUTED BY : SHANQH LUXURY EVENTS
FEATURE LINK : https://www.wedmegood.com/blog/a-beautiful-engagement-ceremony-with-the-bride-in-refreshing-outfits/