FEATURED – WEDMEGOOD
Sara & Tushar's wedding was just so full of love and charm that we were instantly smitten. Their love and the love of their entire family shined through the photos. Sara also looked gorgeous in her purple outfit! She glowed through out and looked absolutely flawless on her wedding.
The Cocktail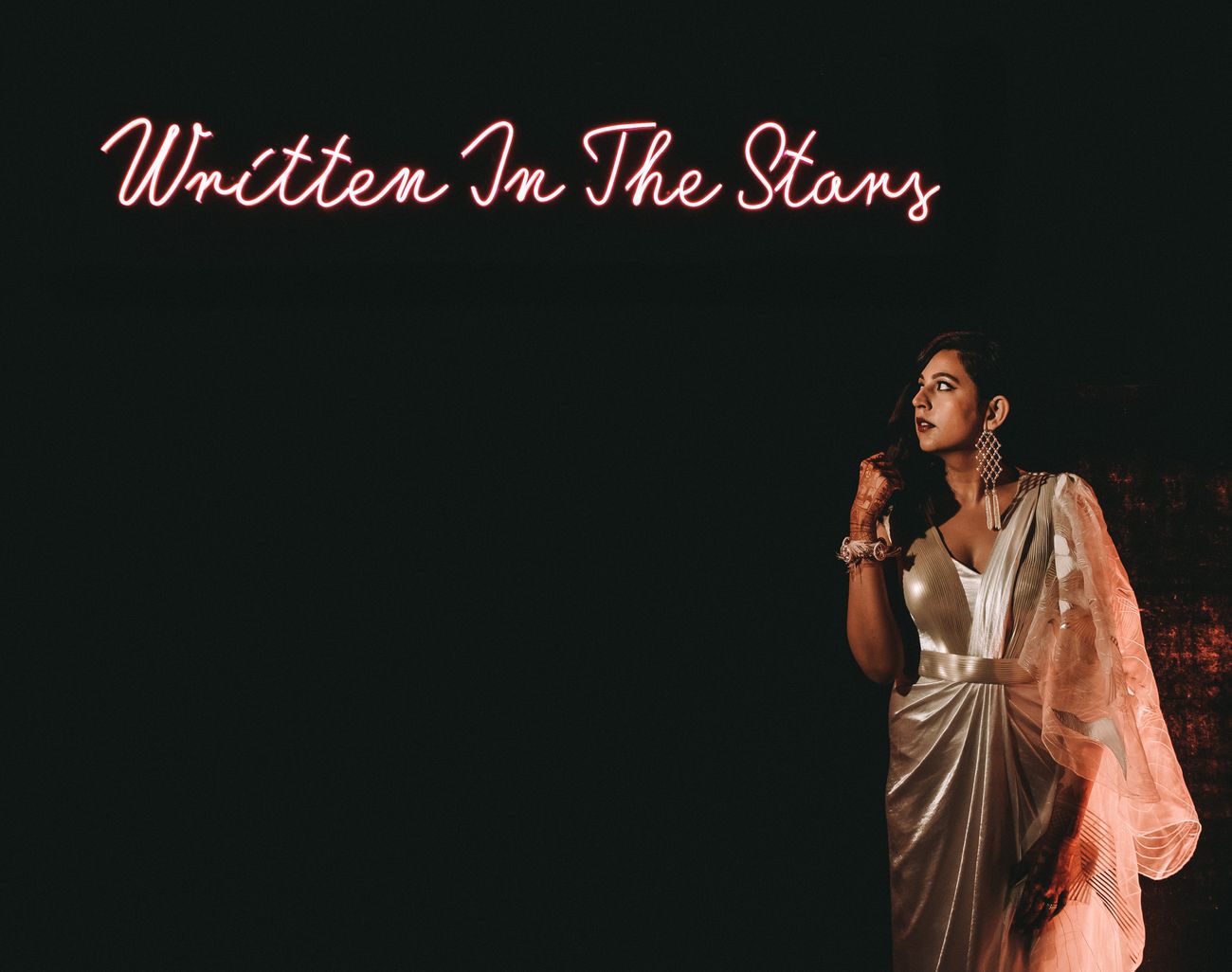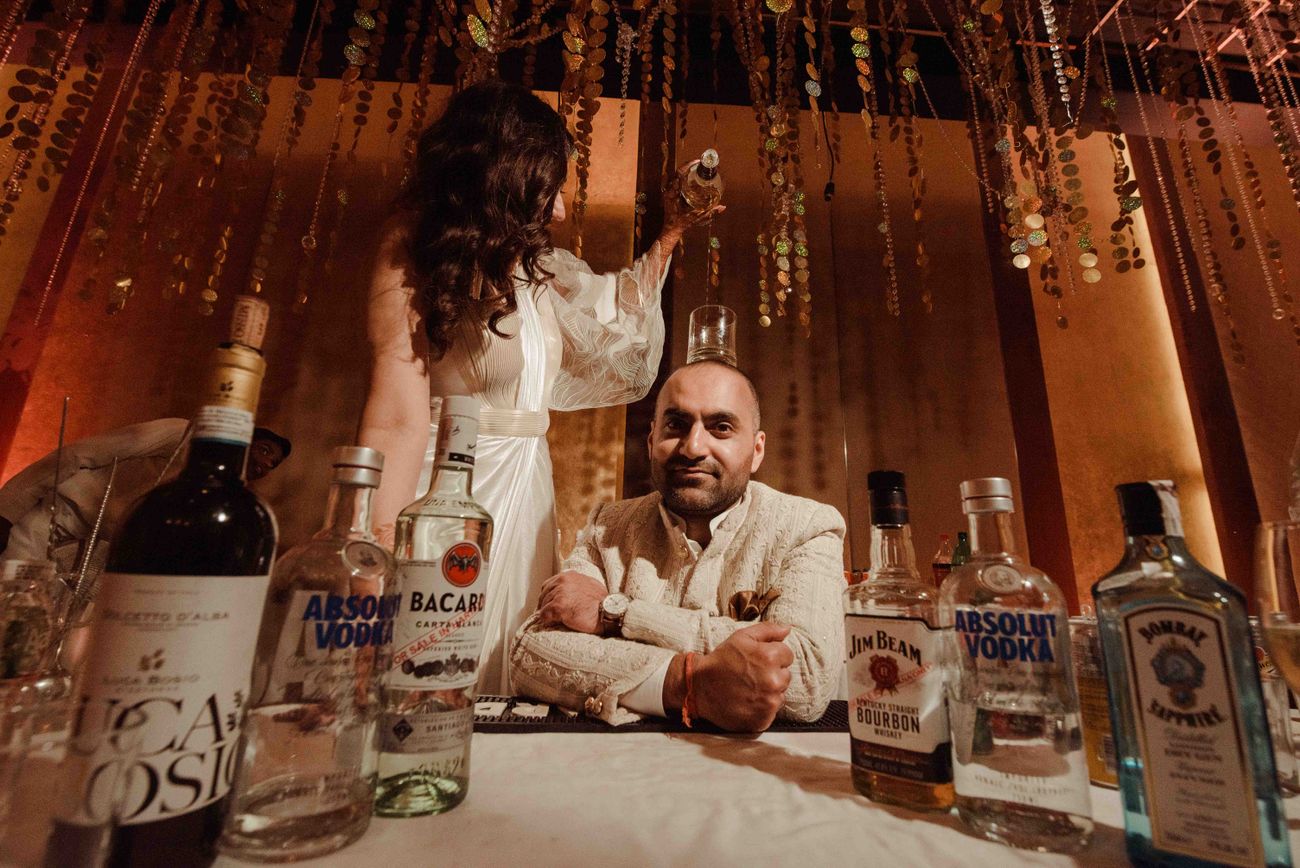 The Qawalli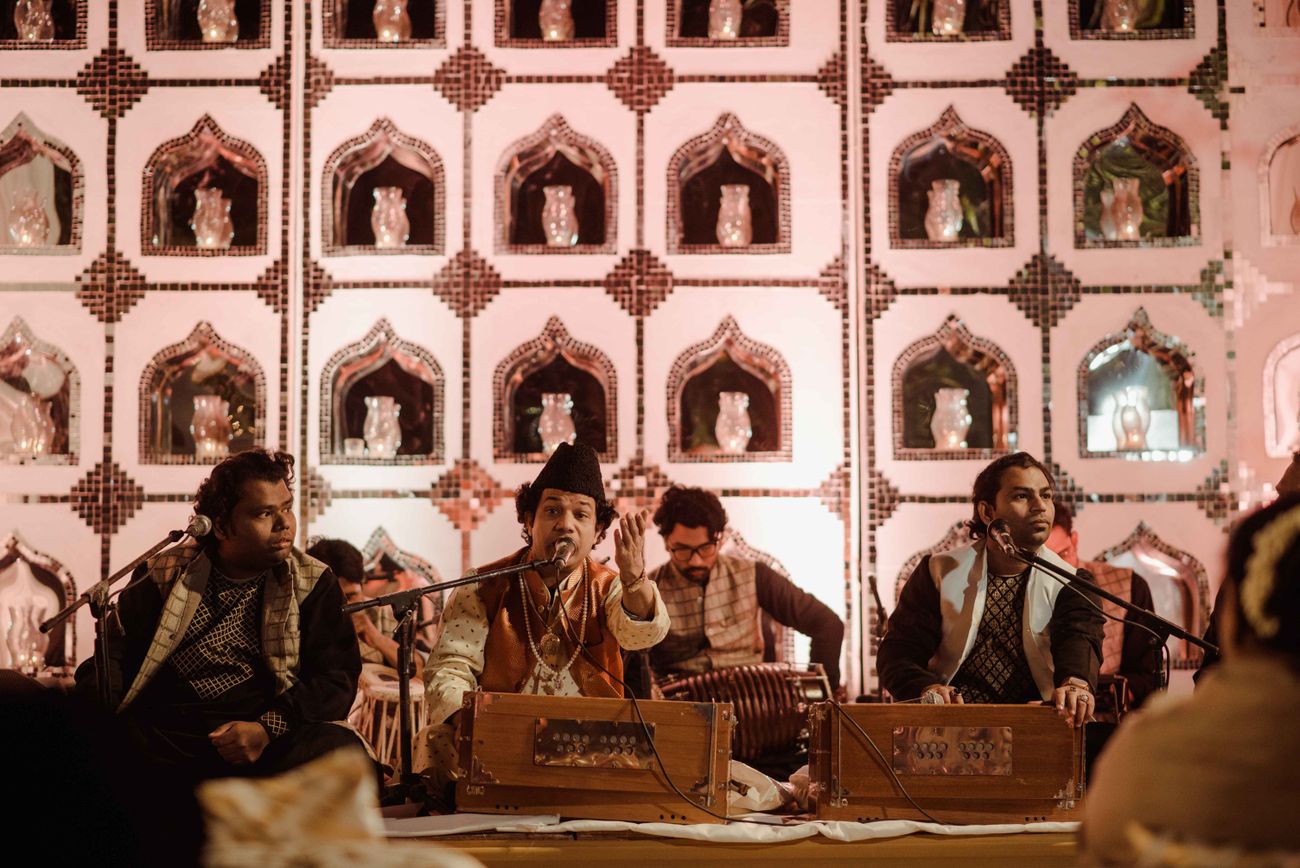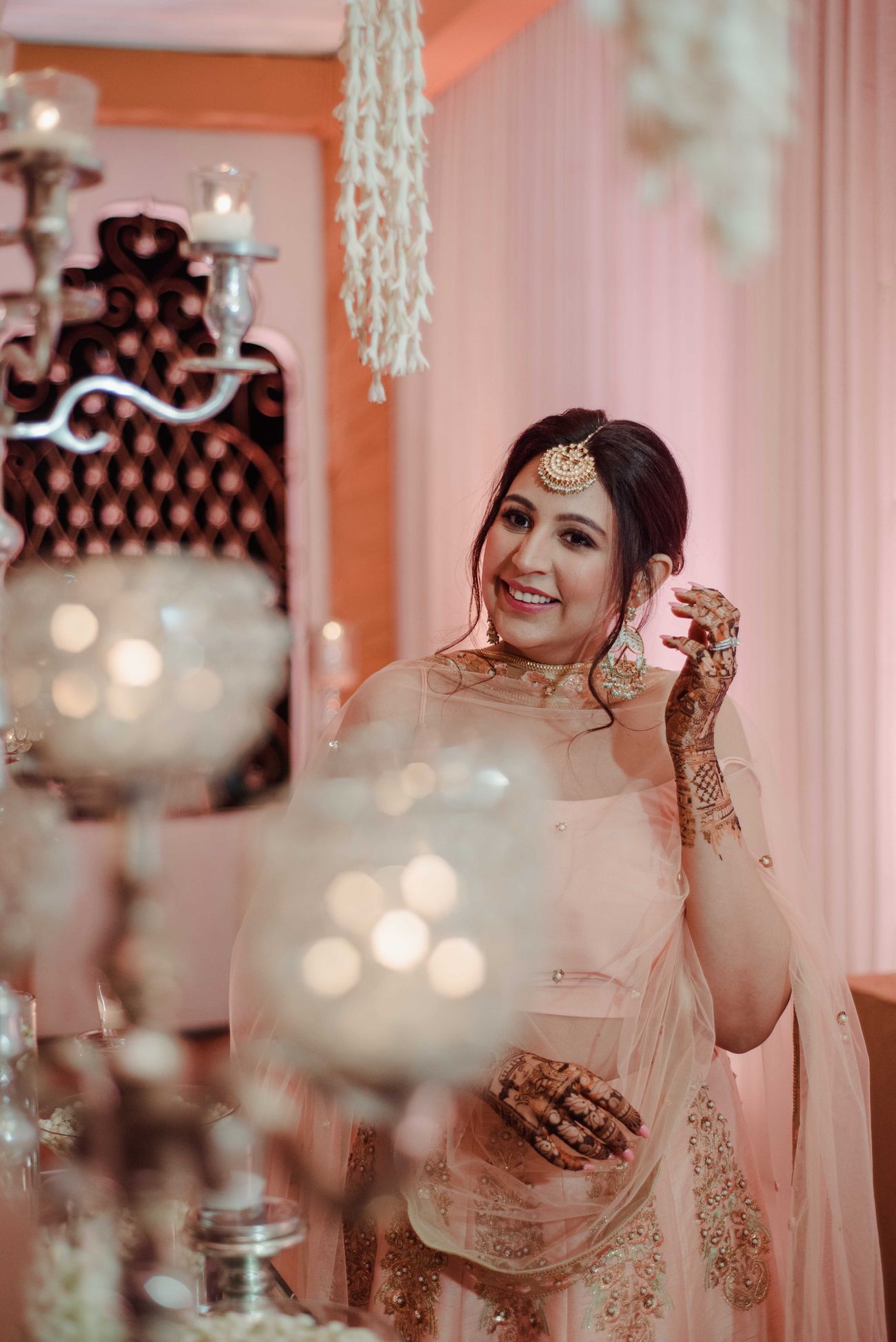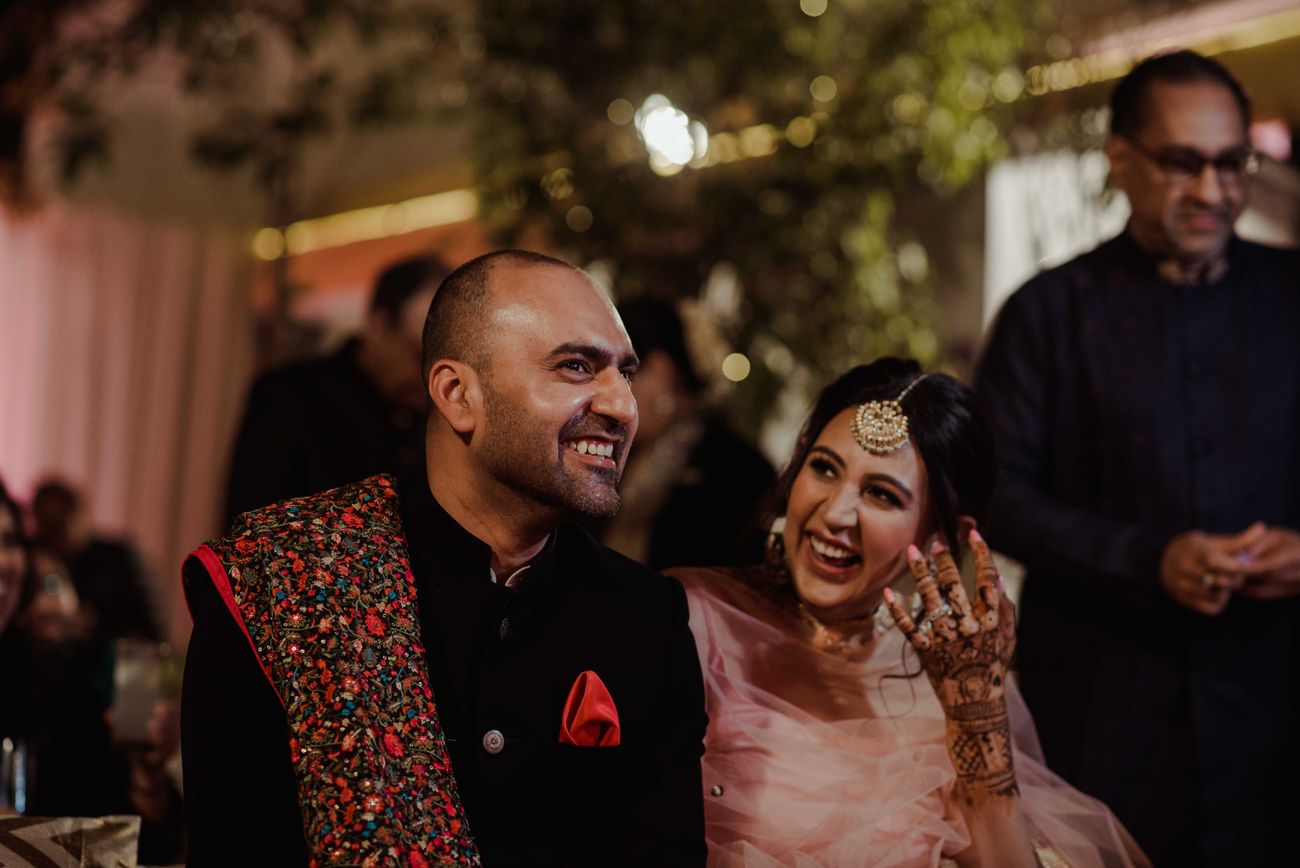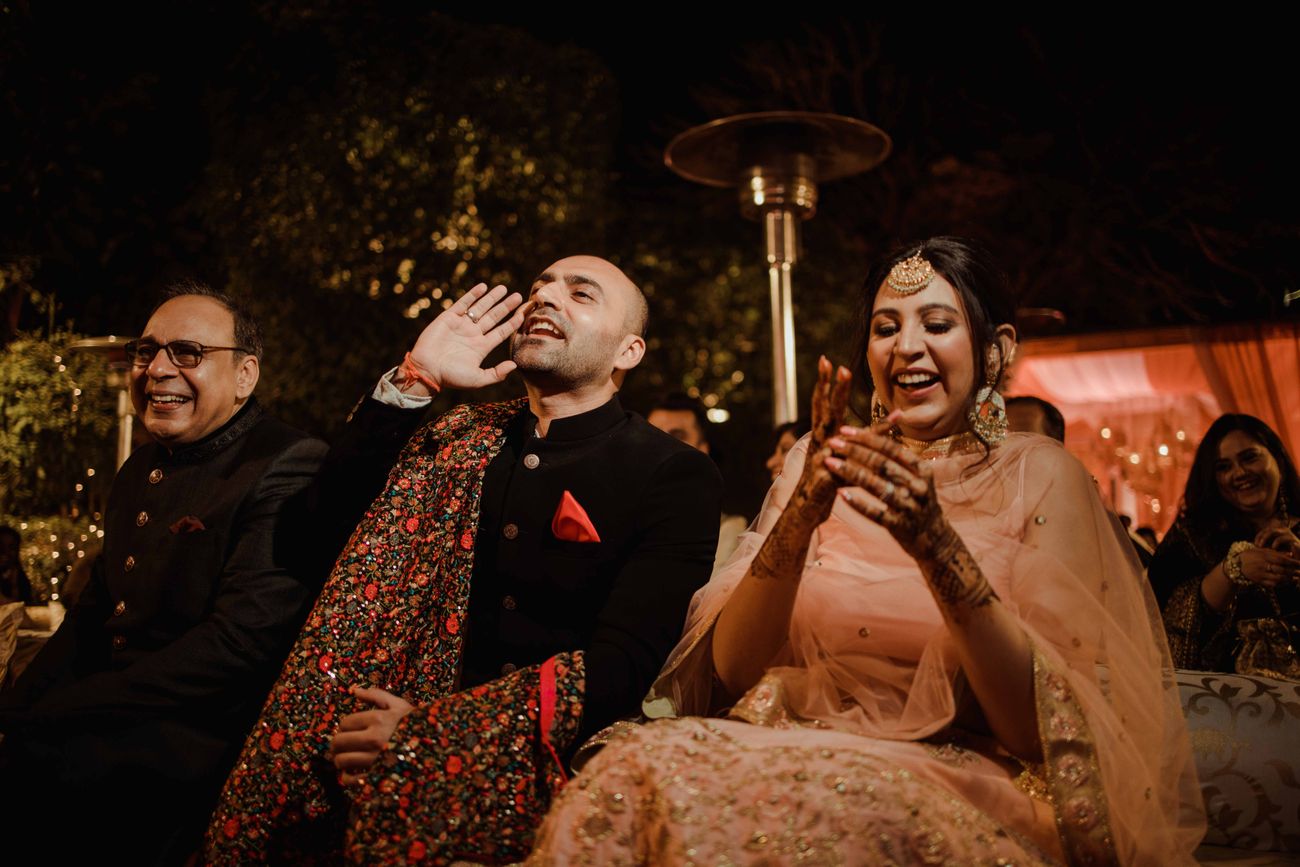 The Mehendi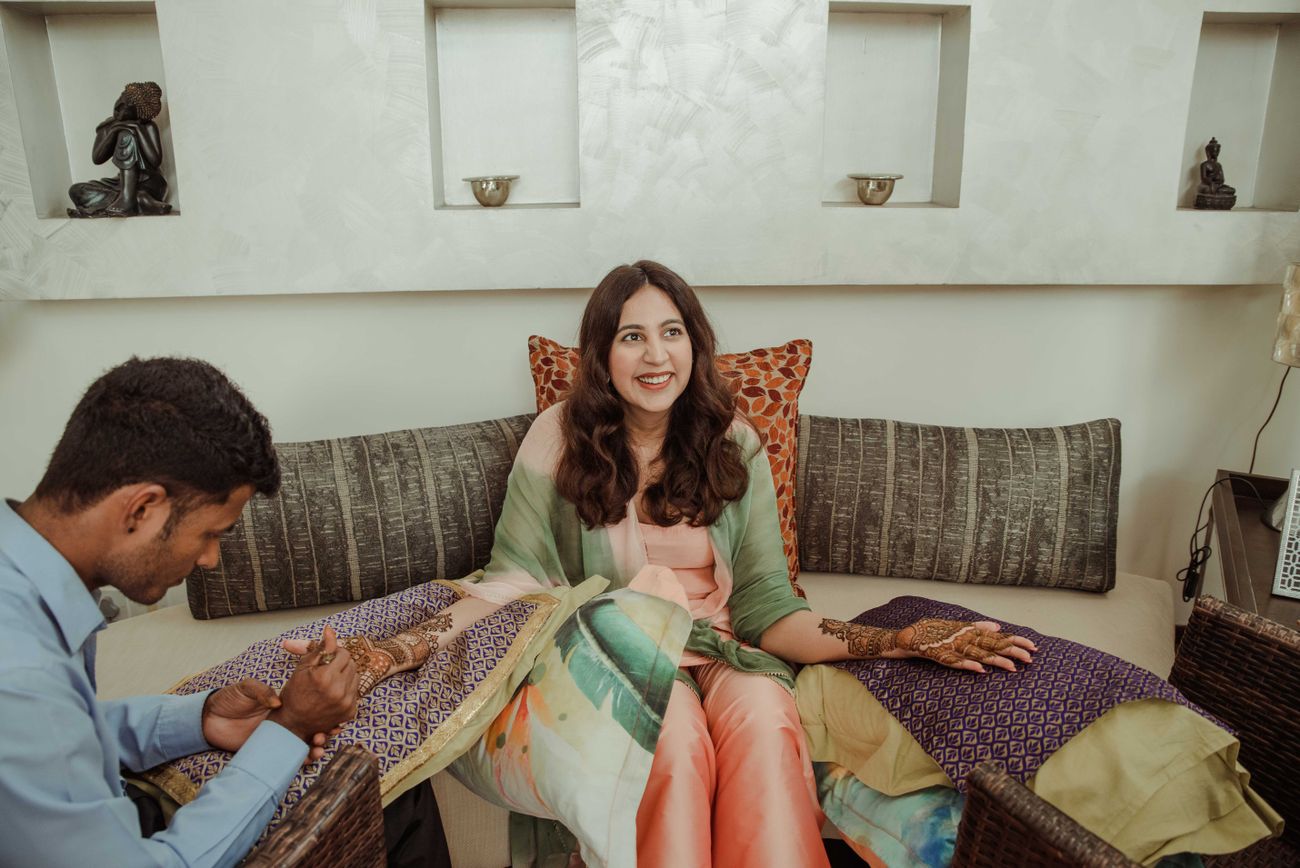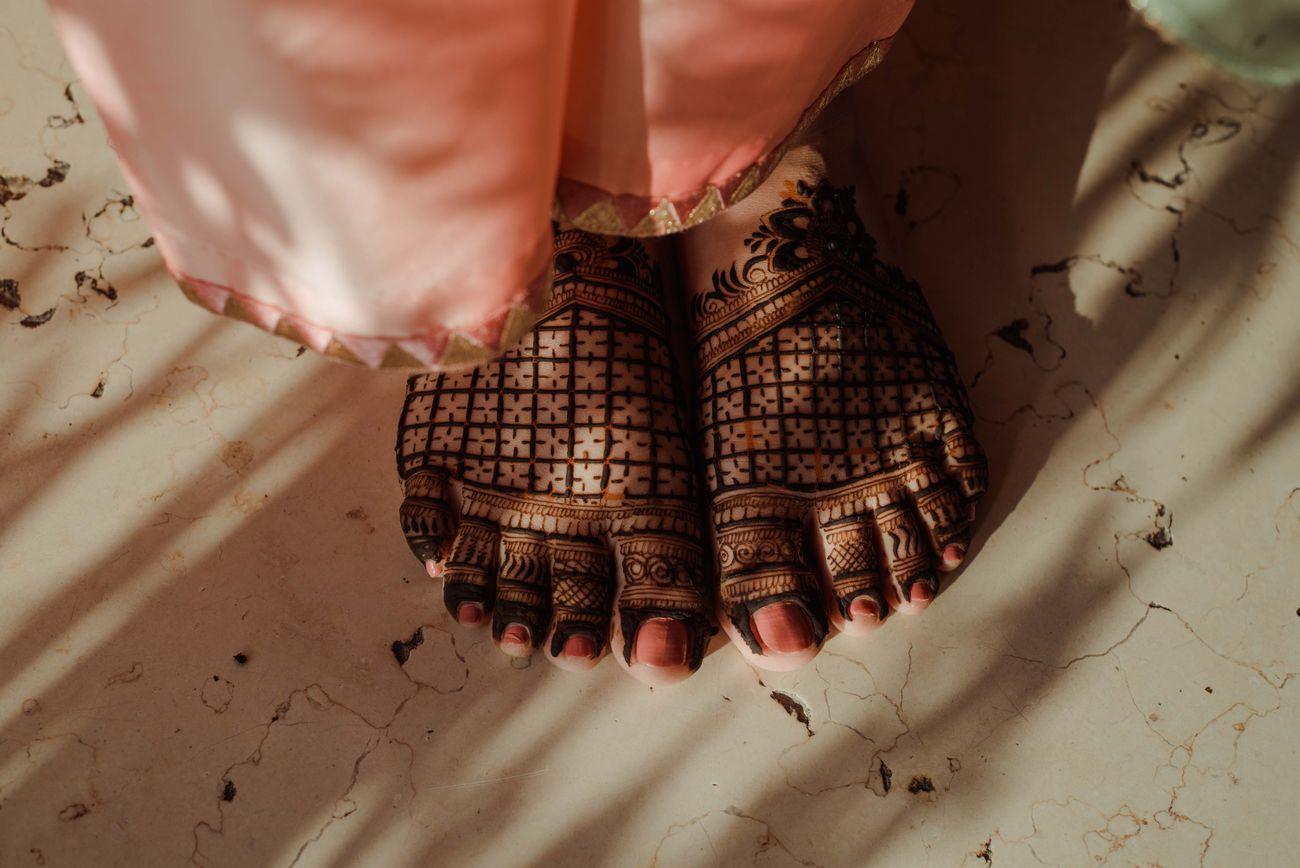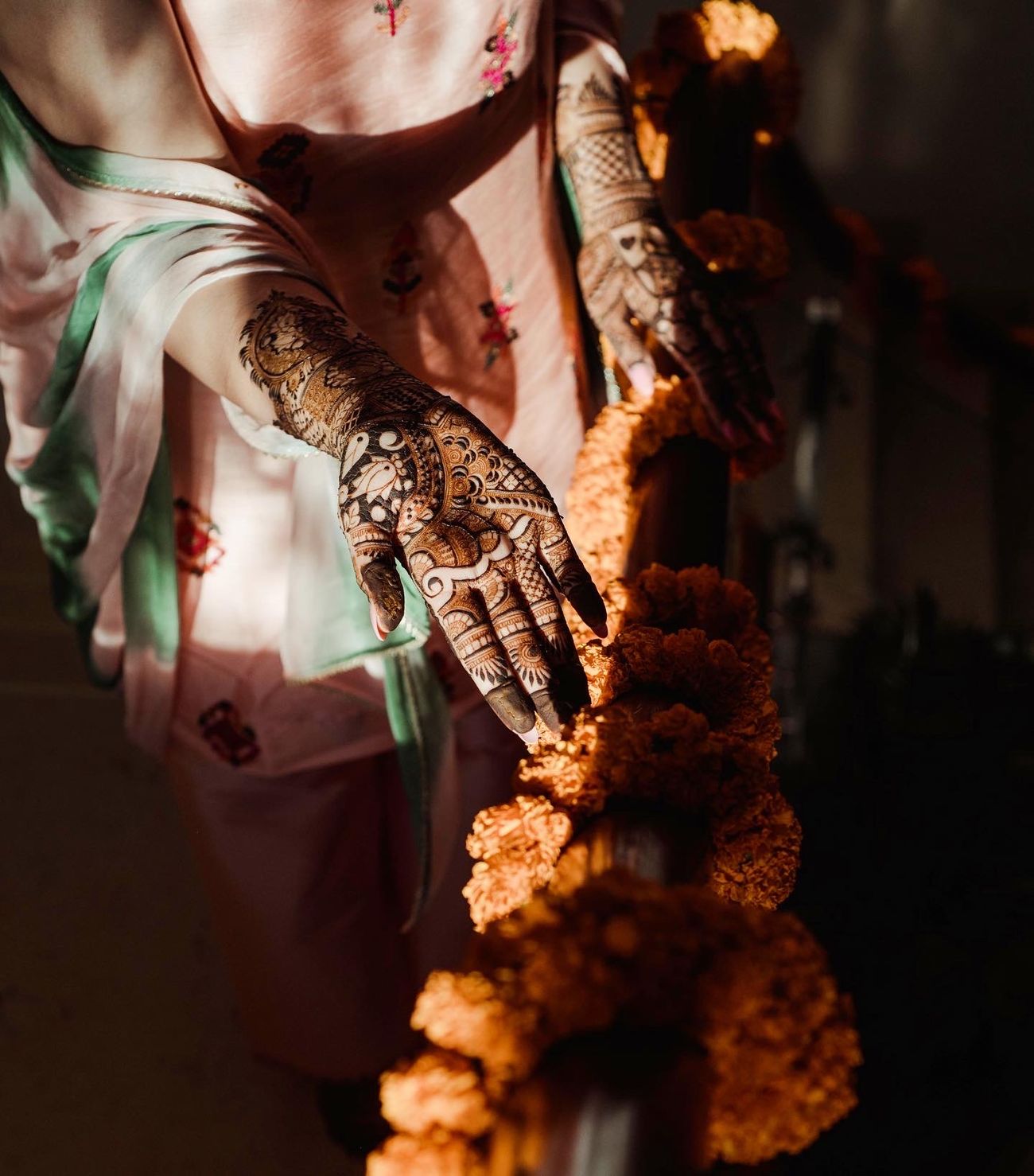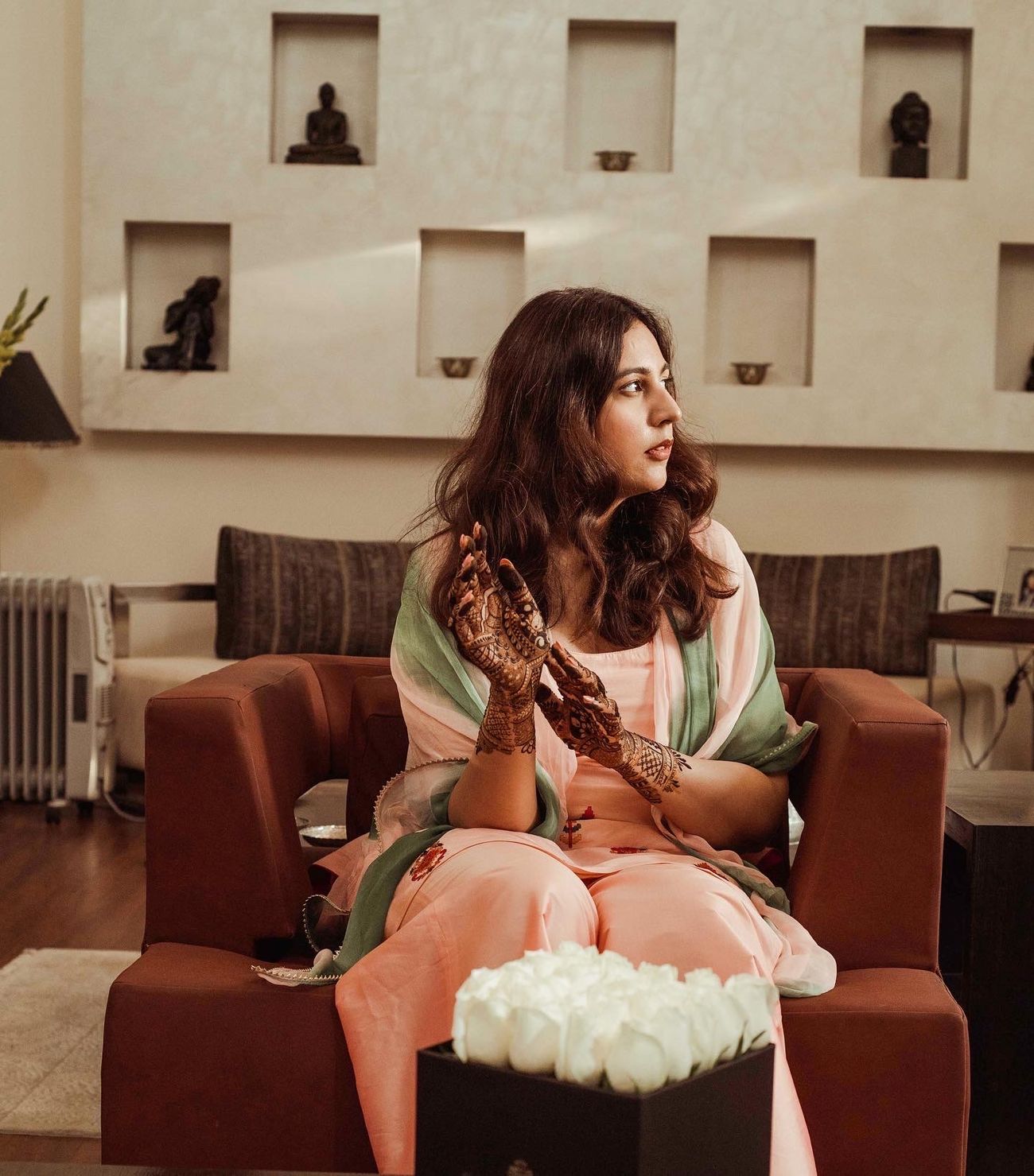 The Chura Ceremony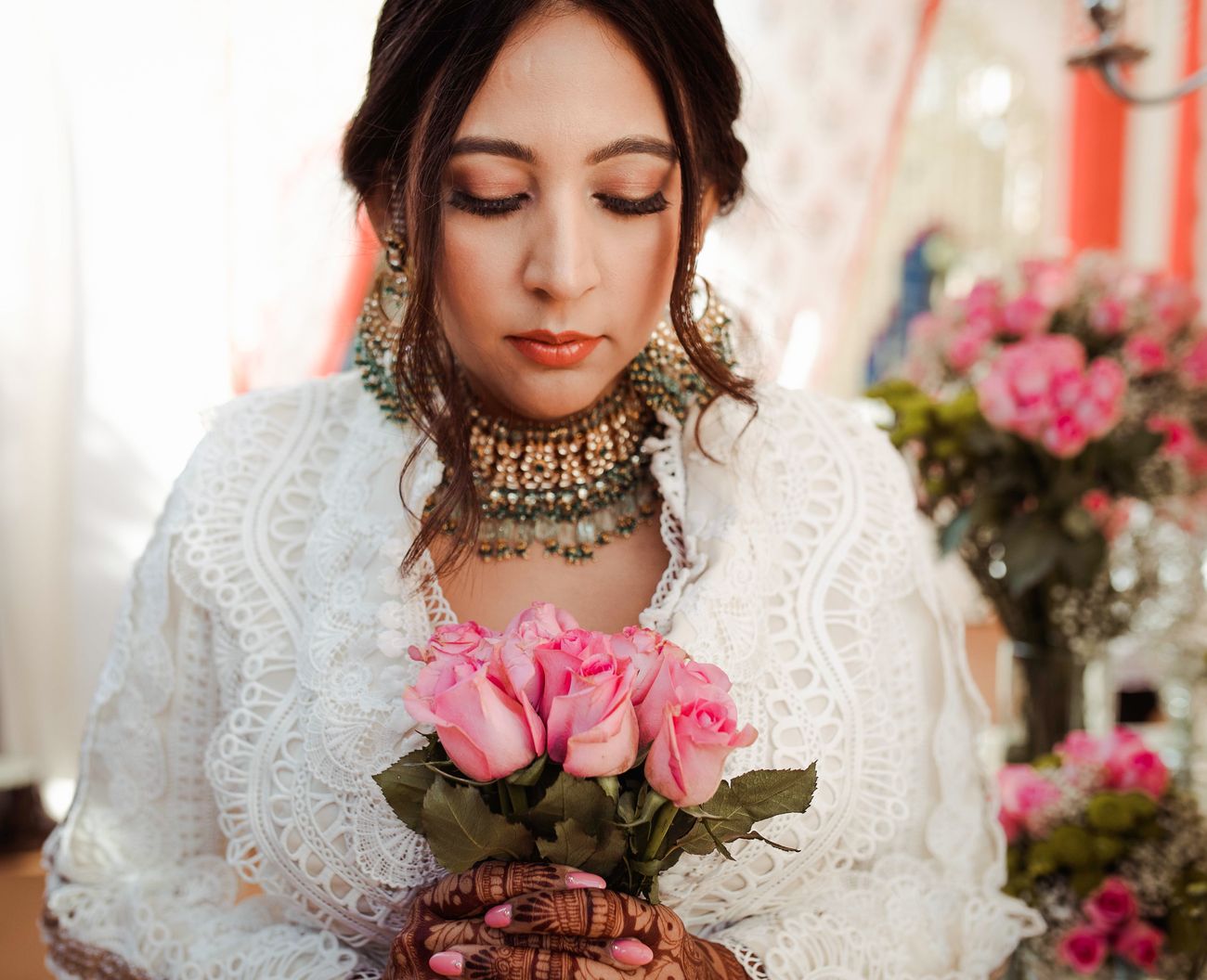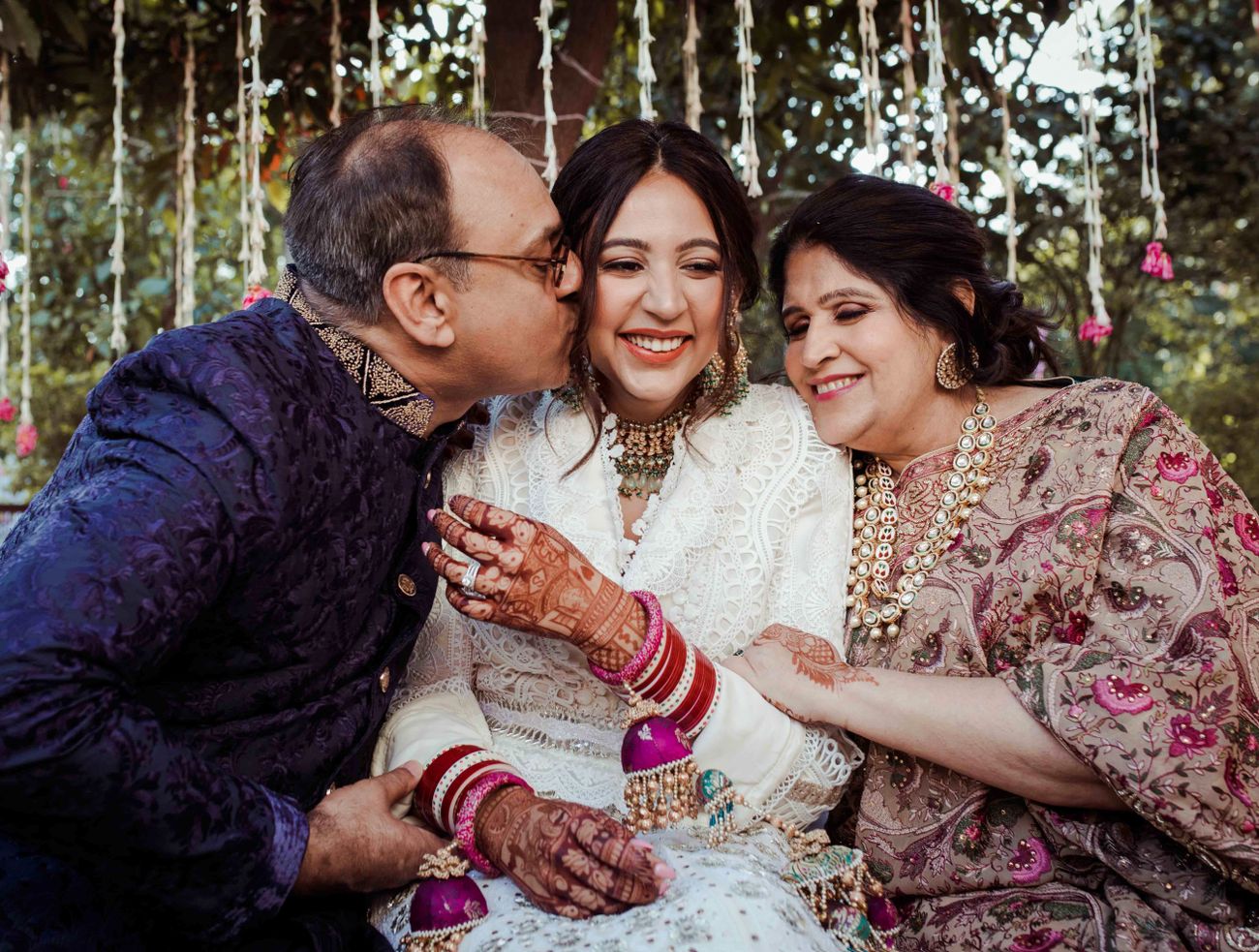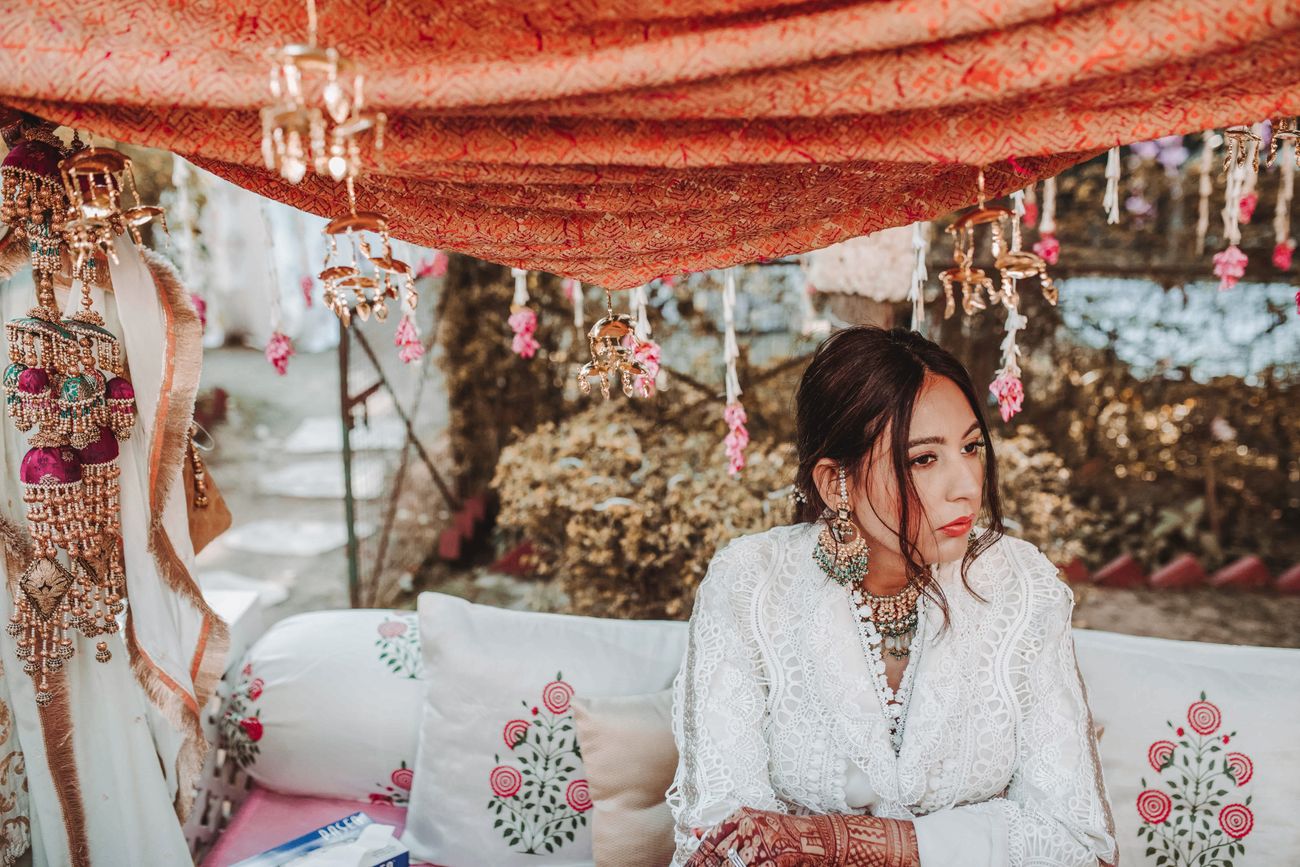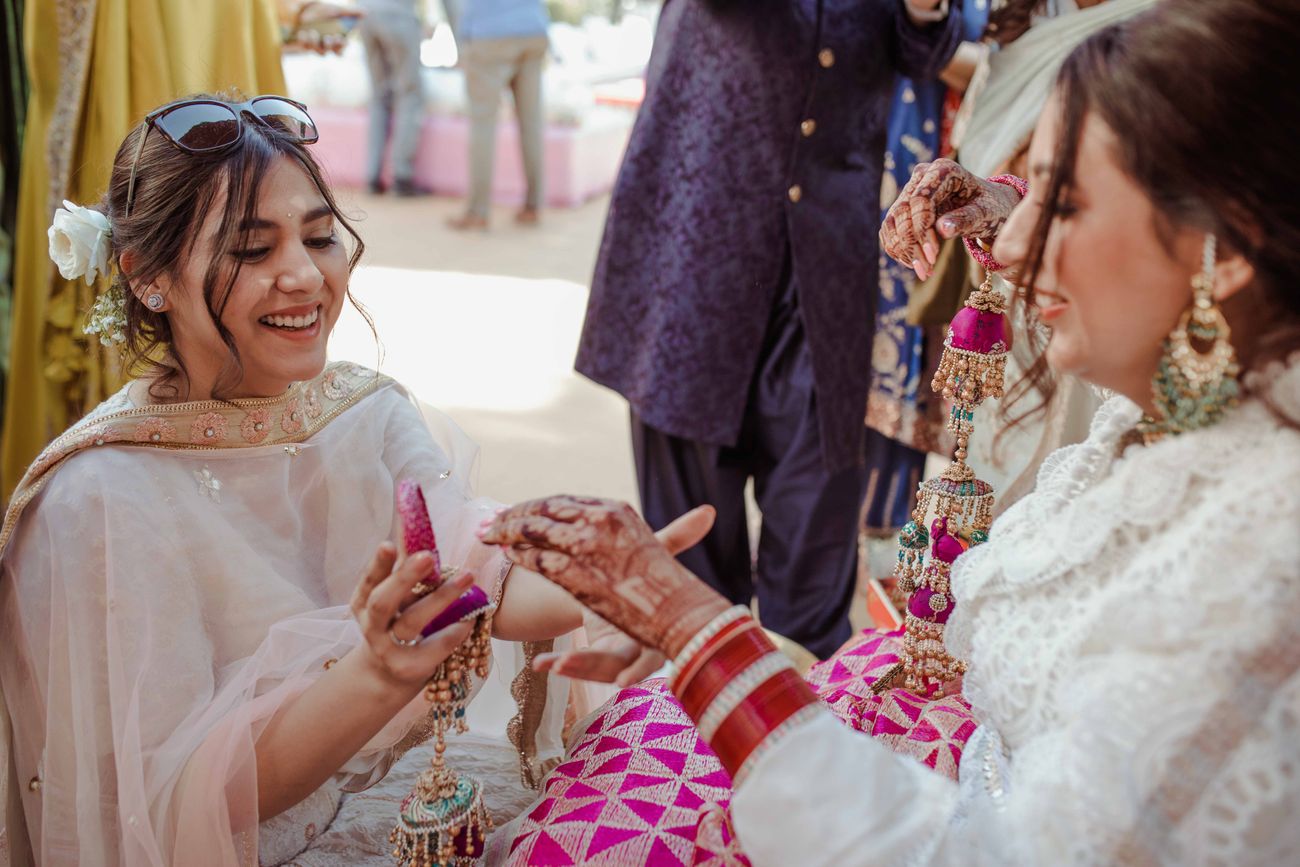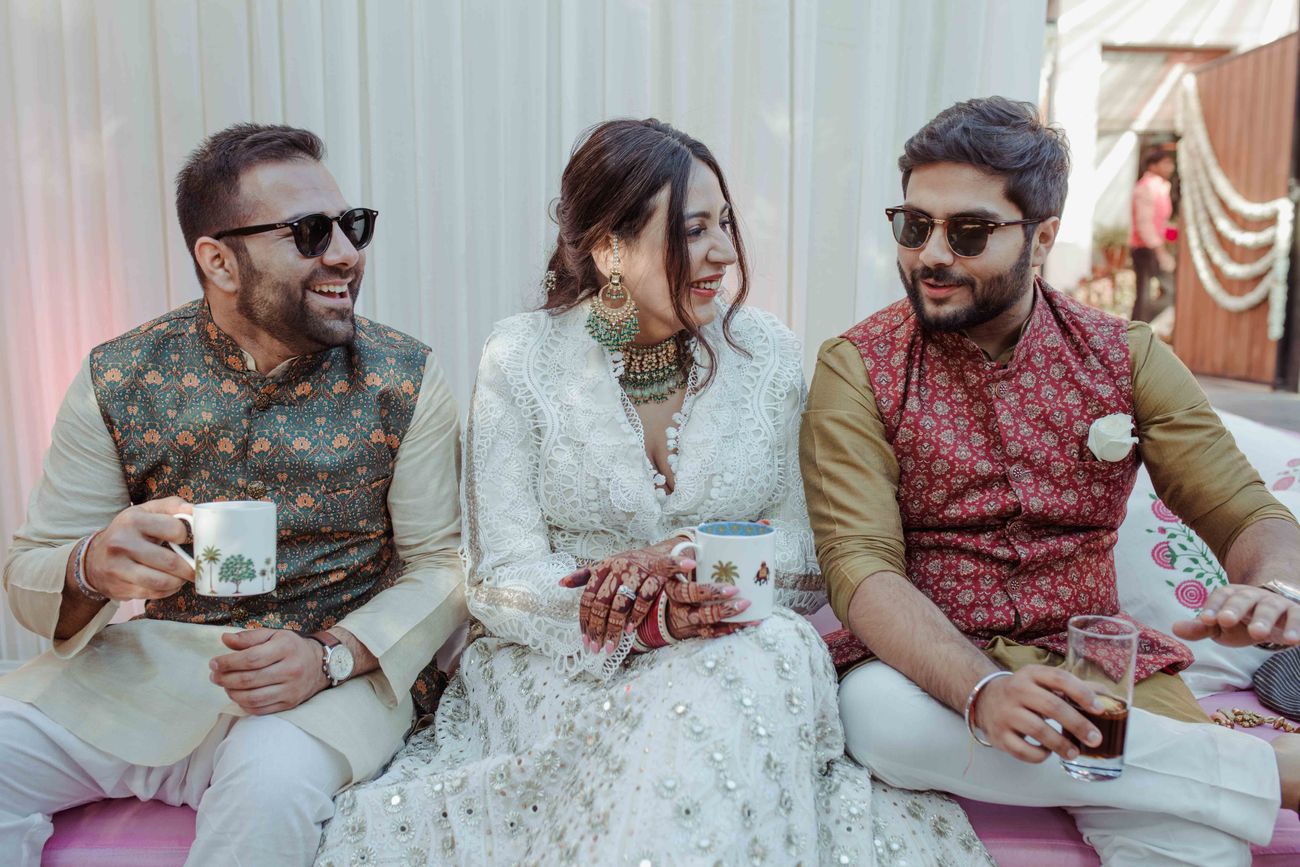 The Wedding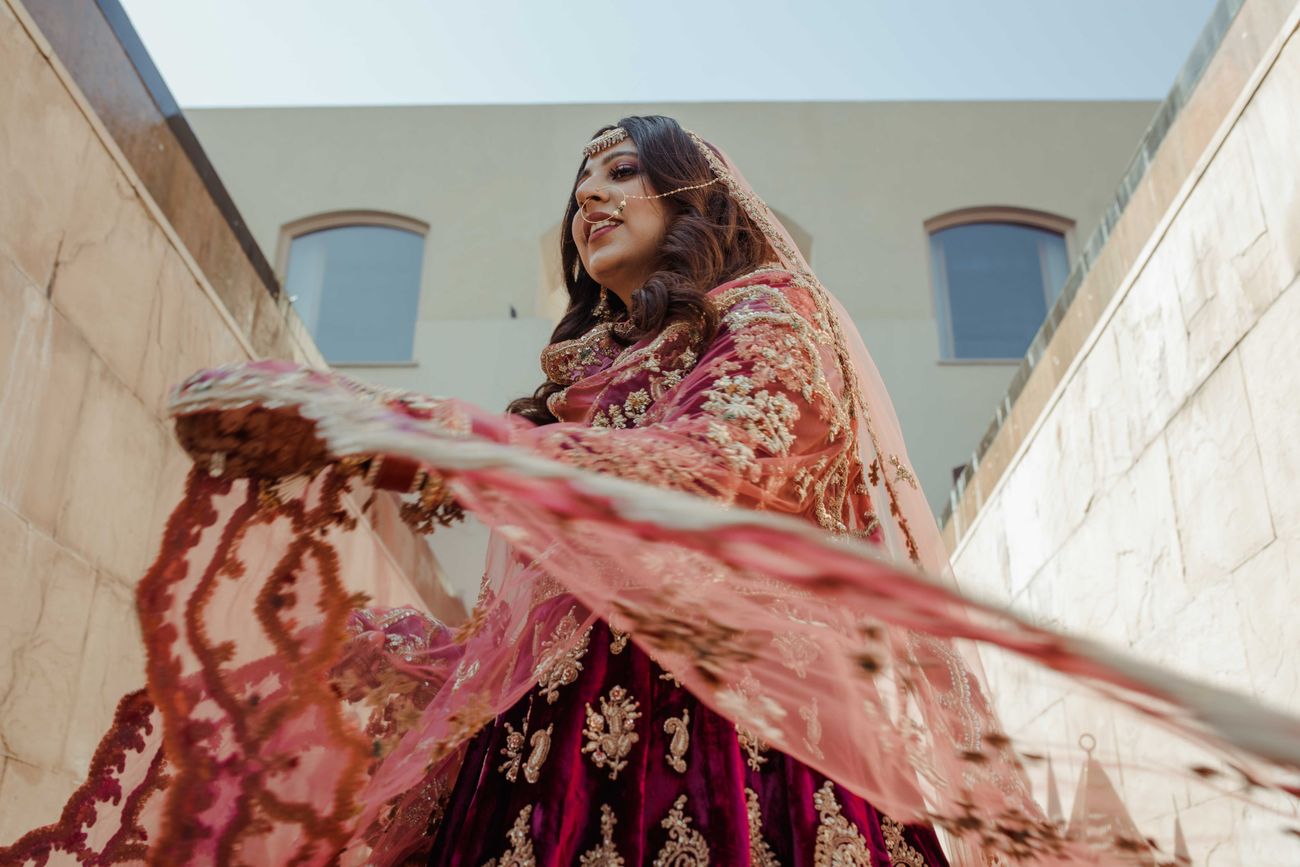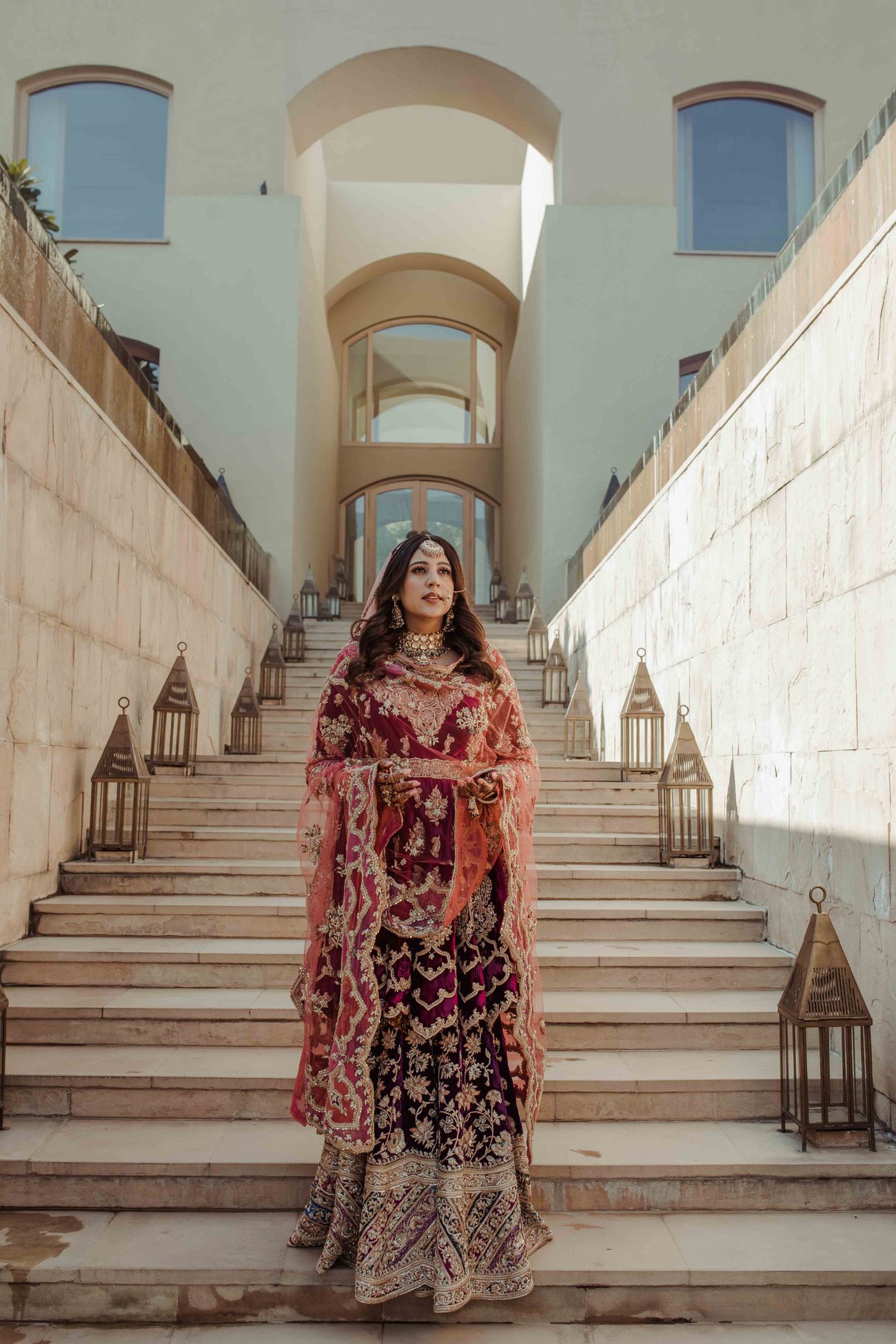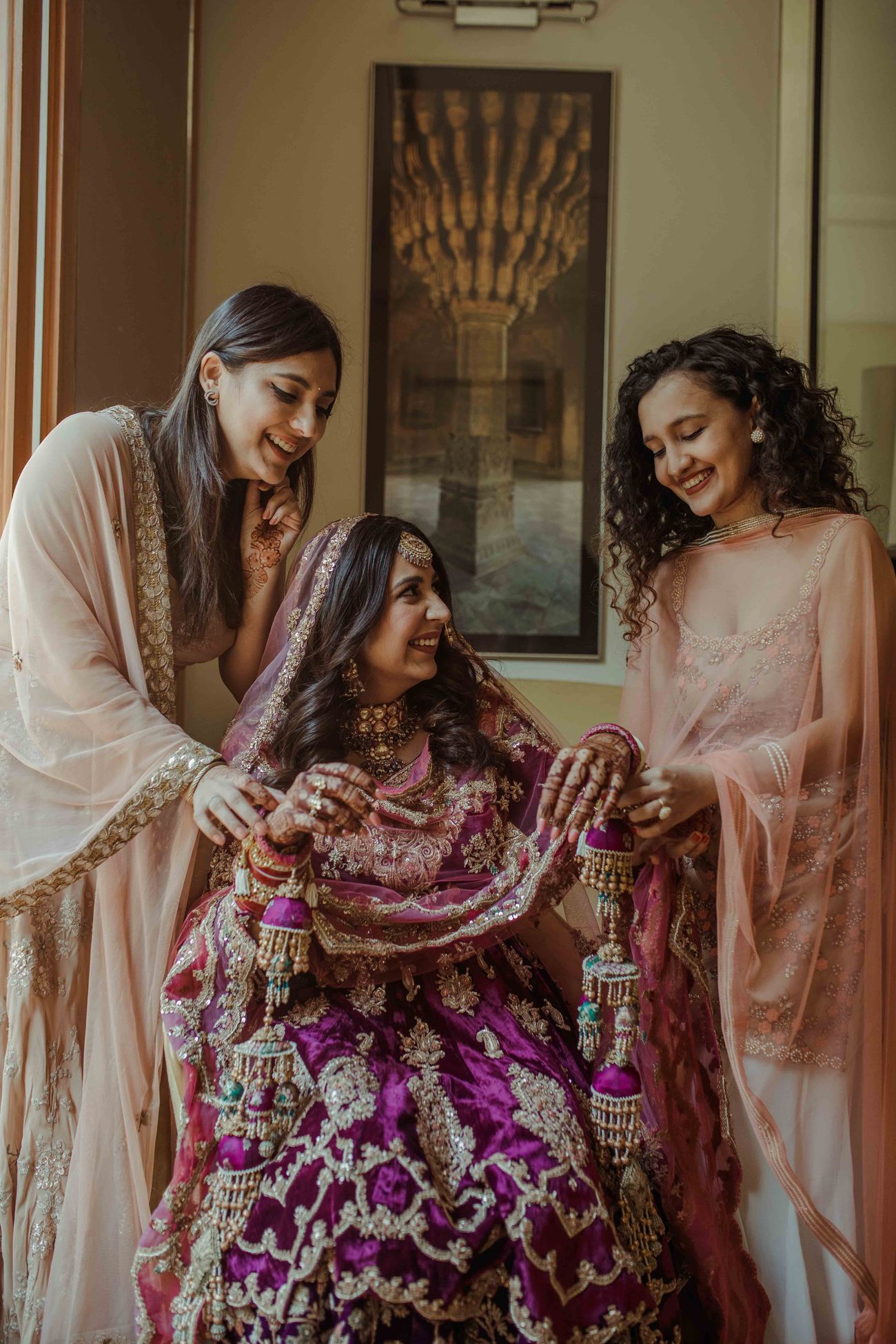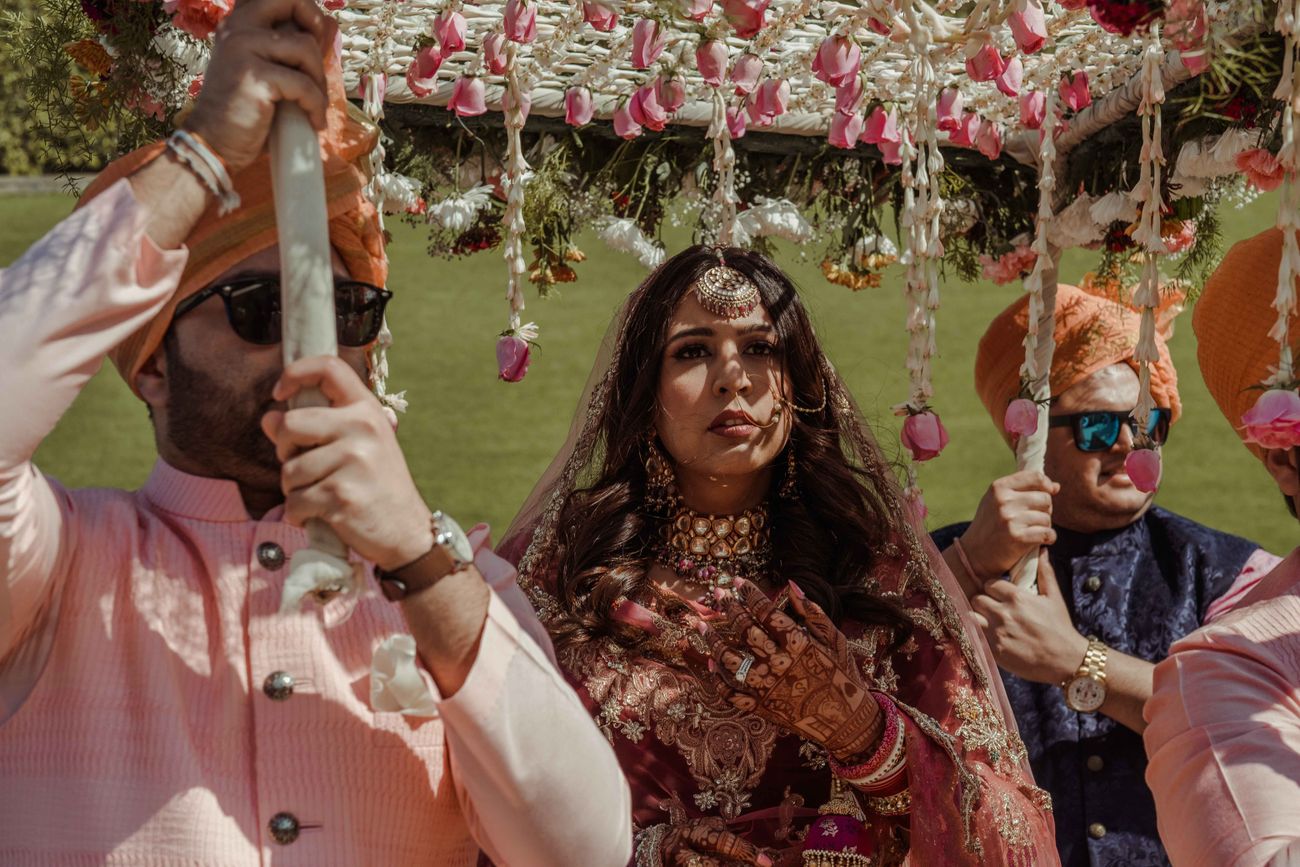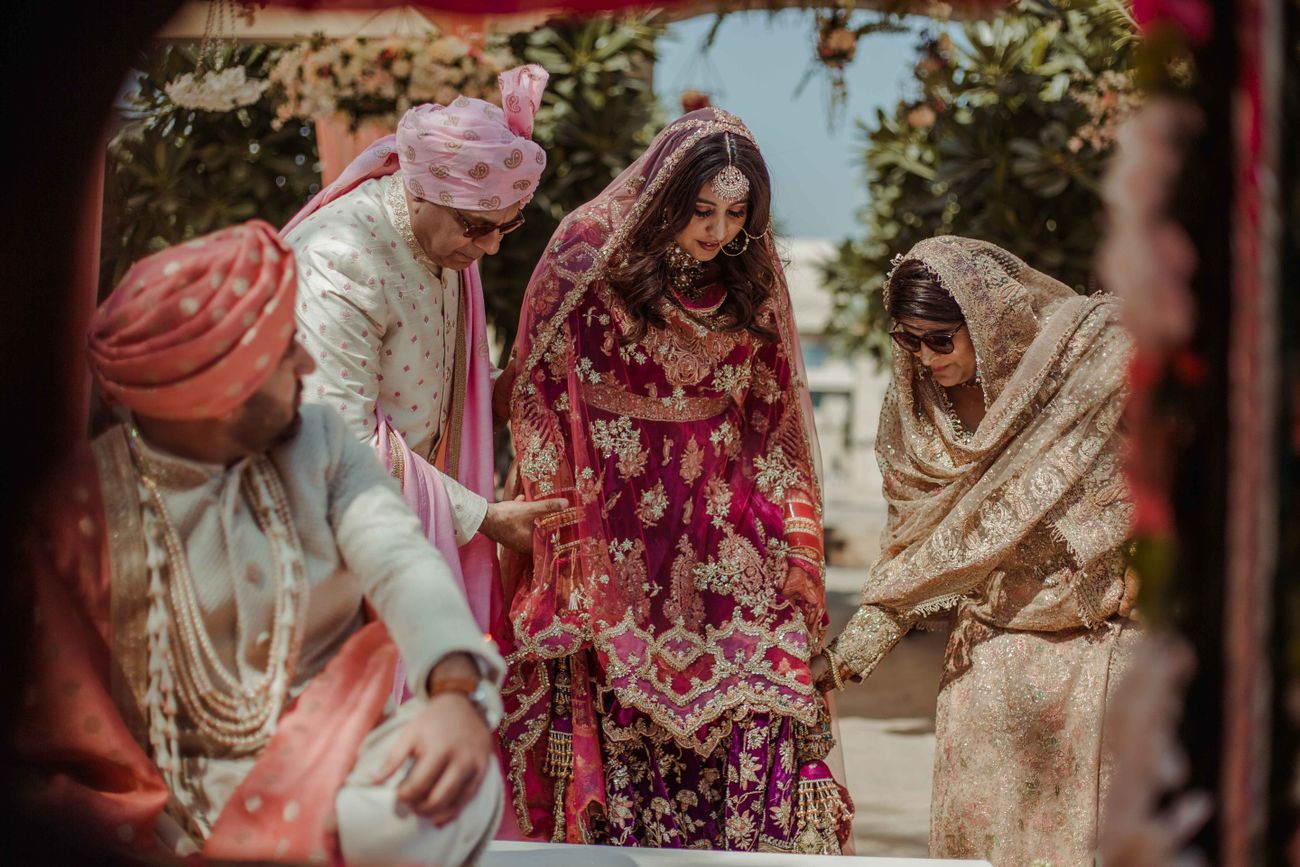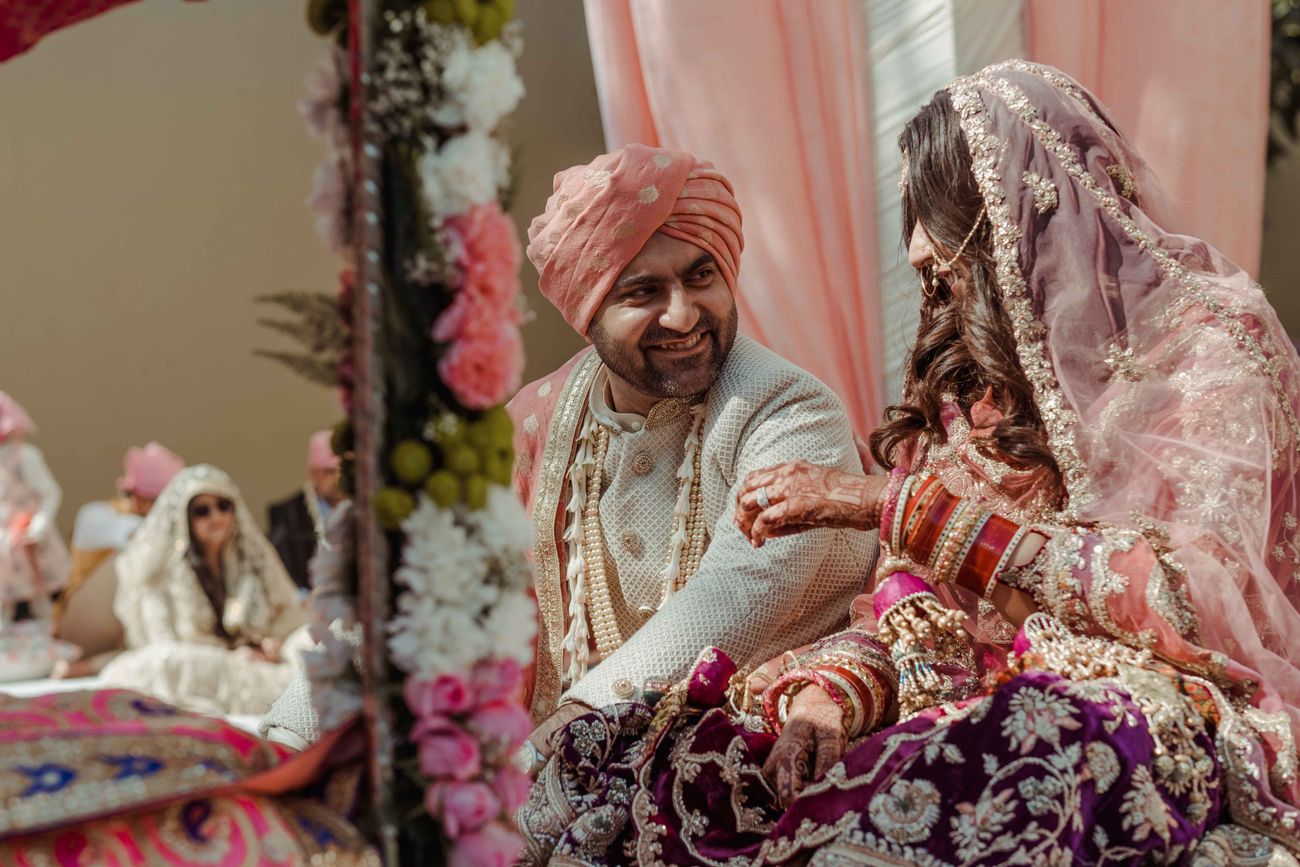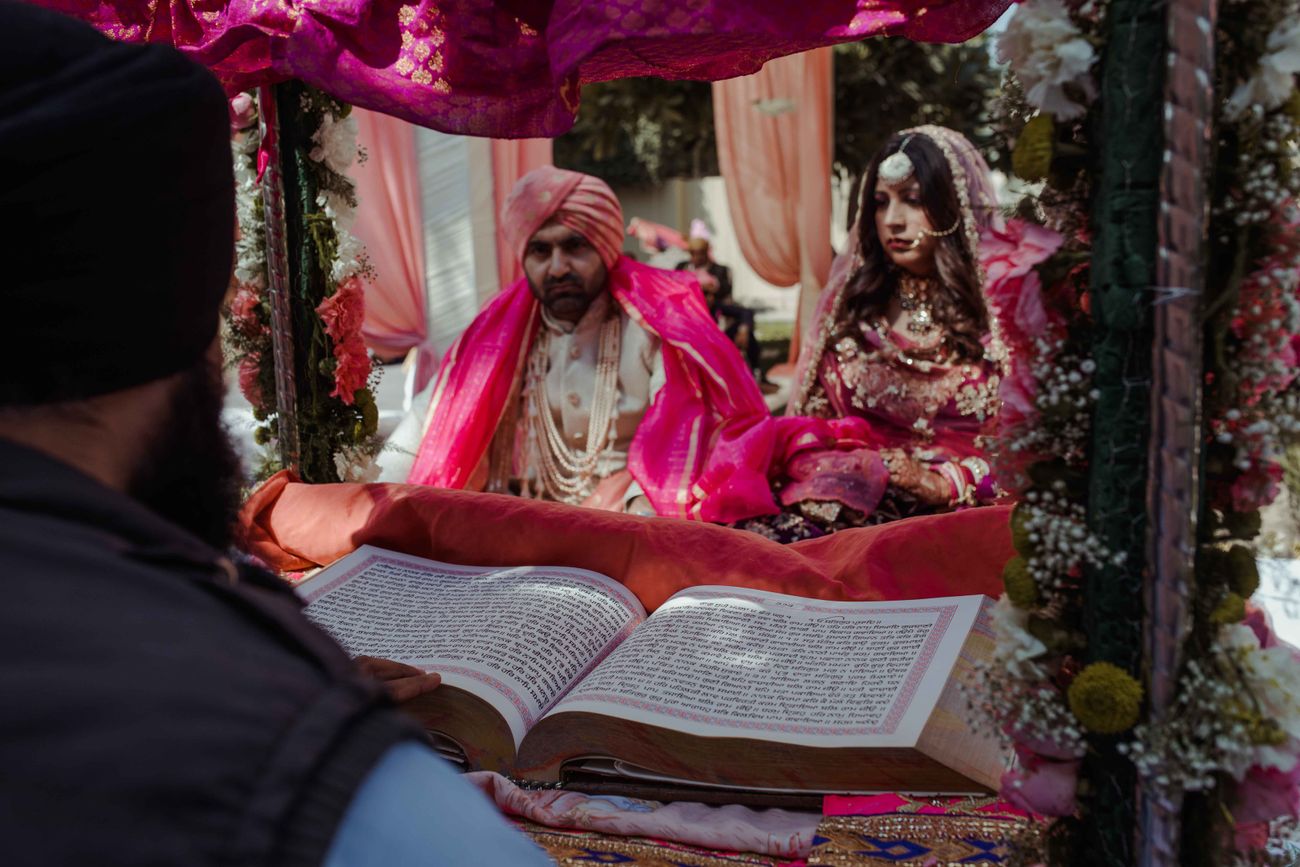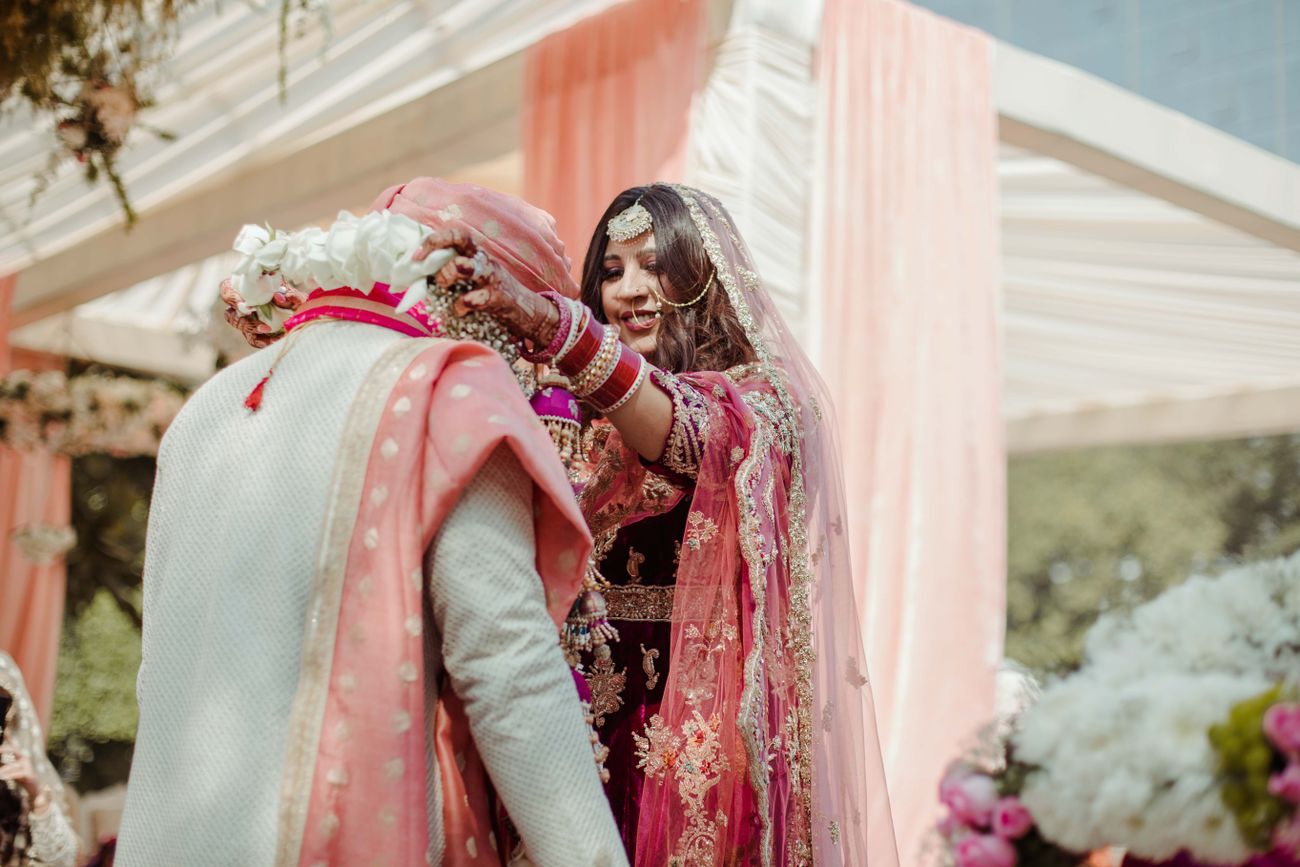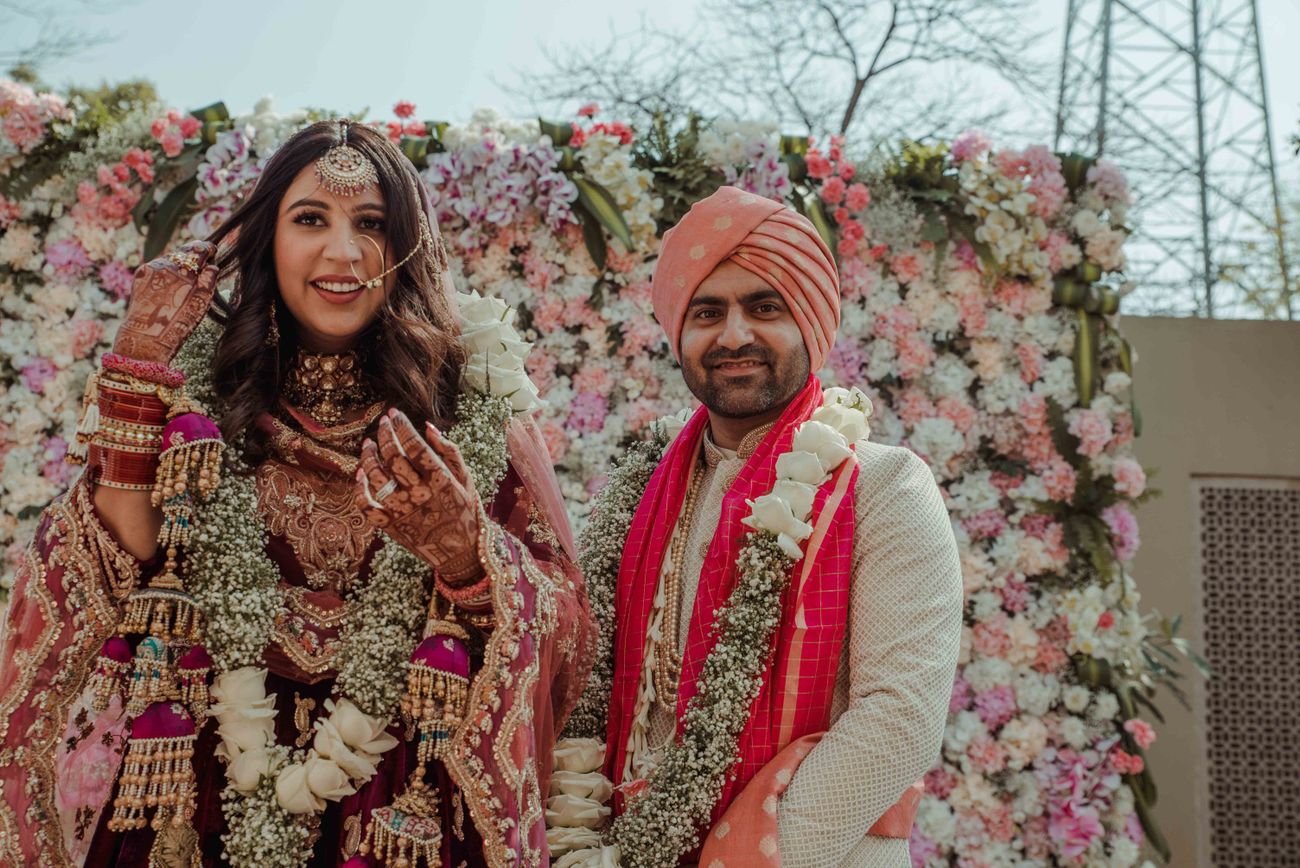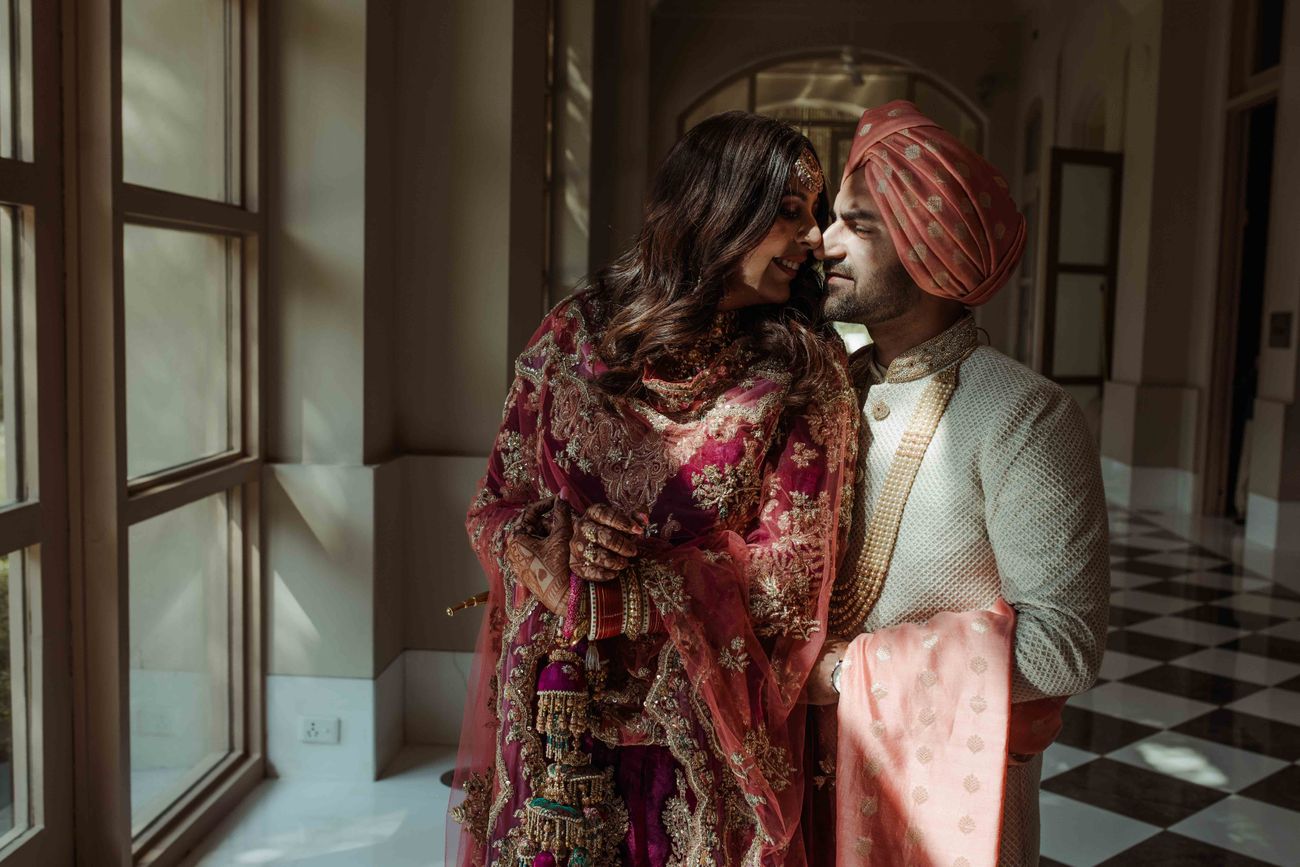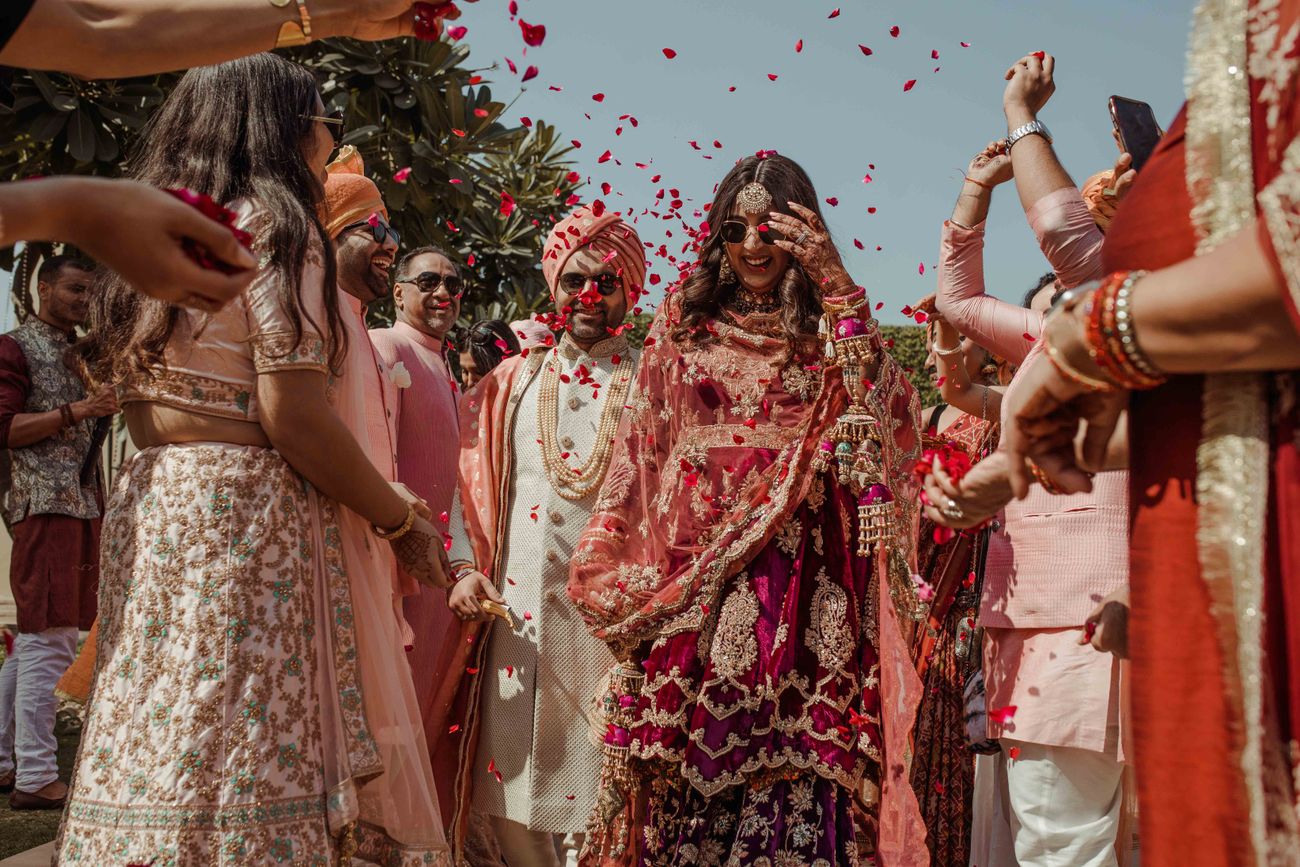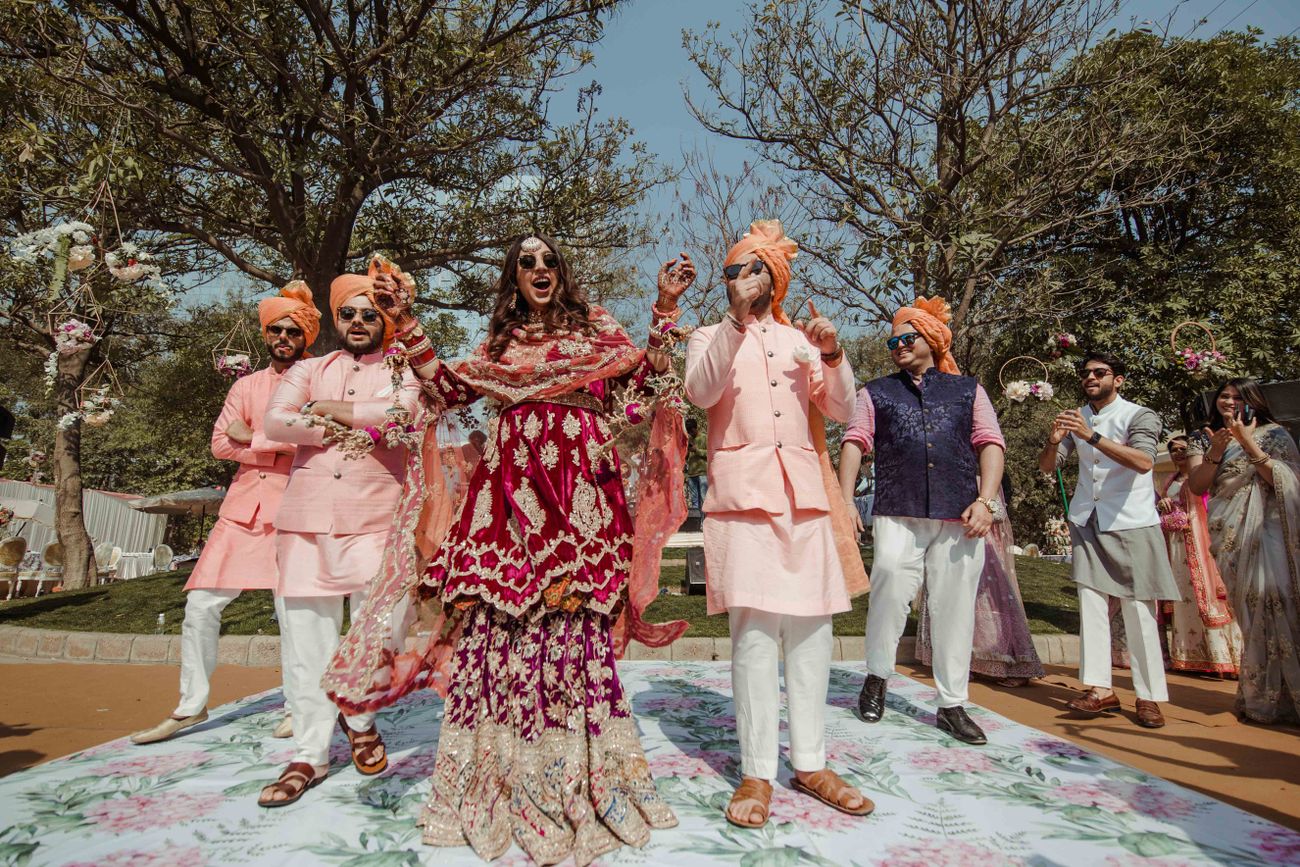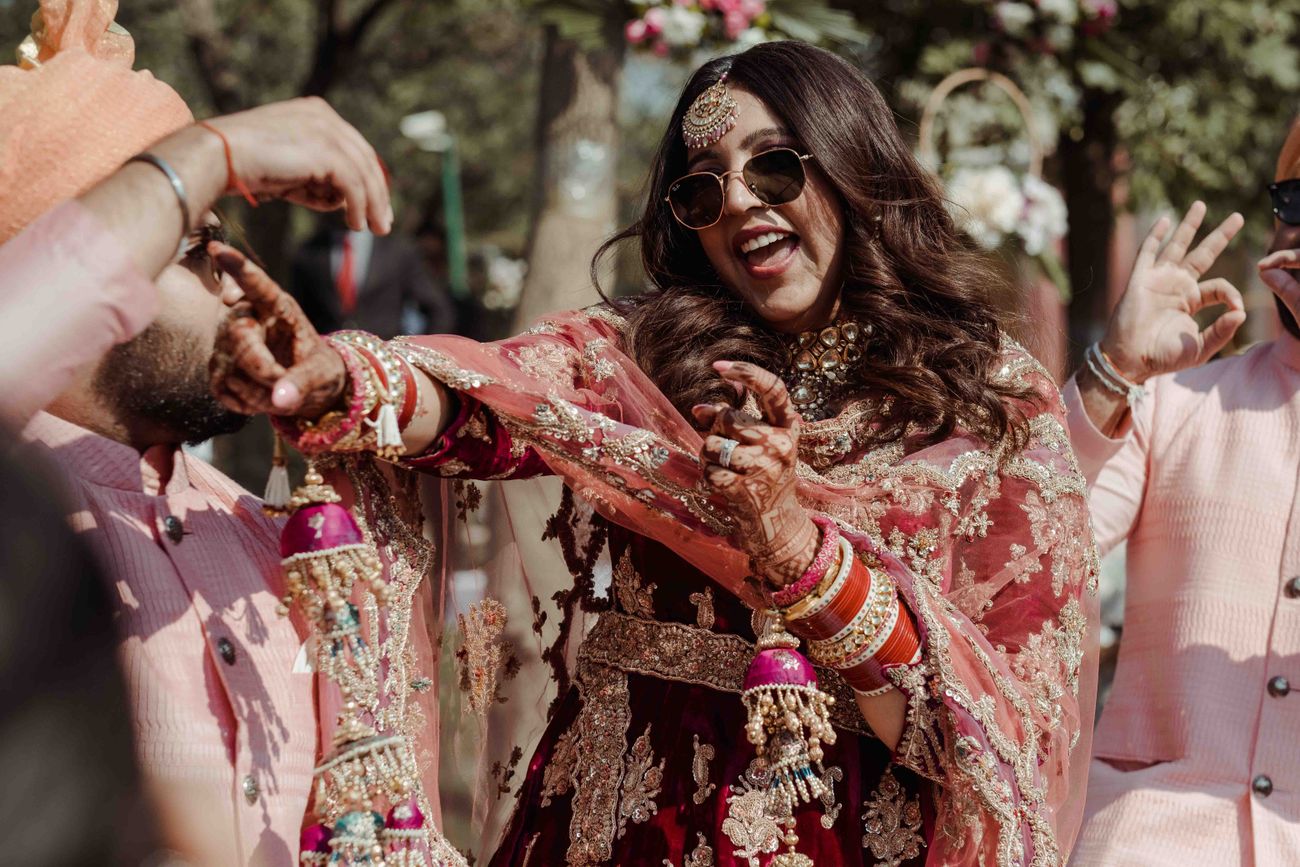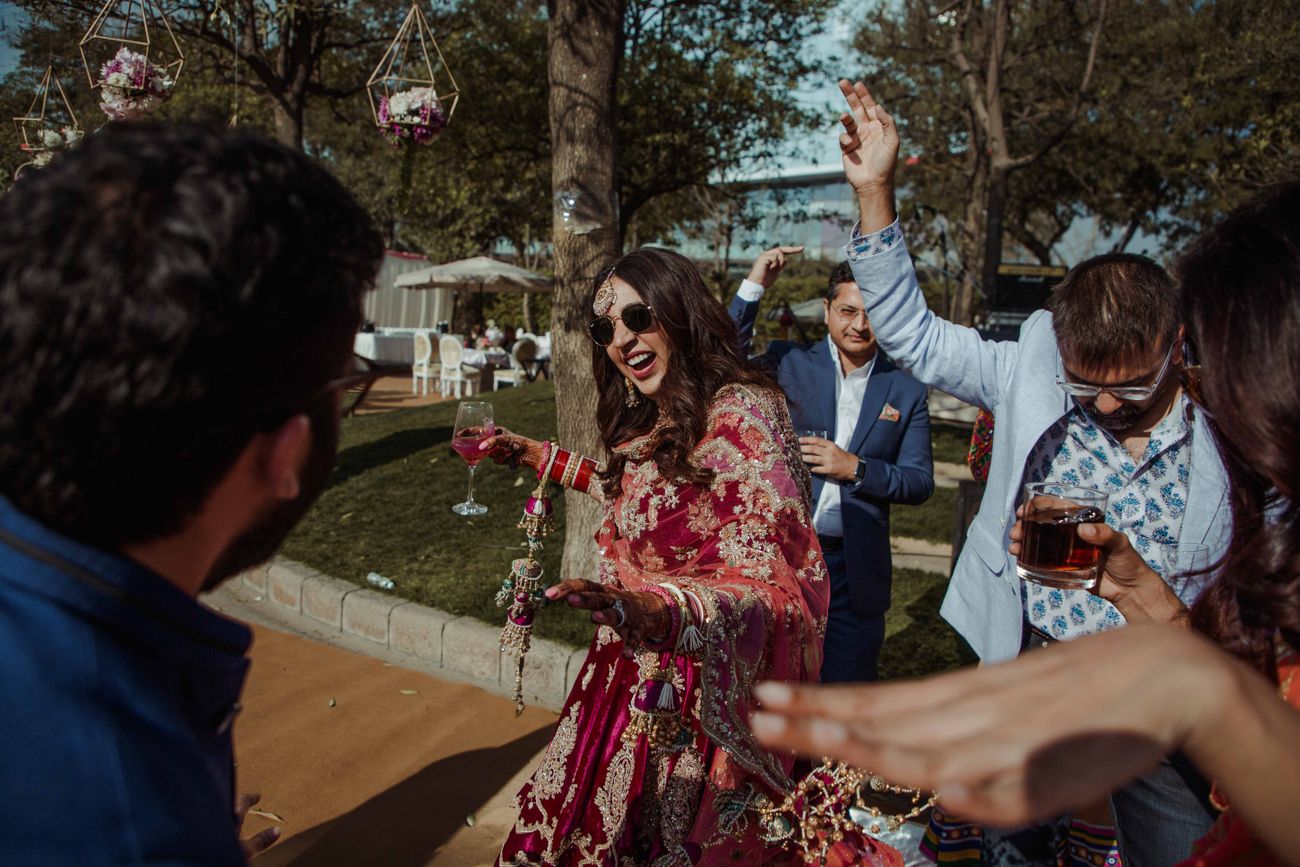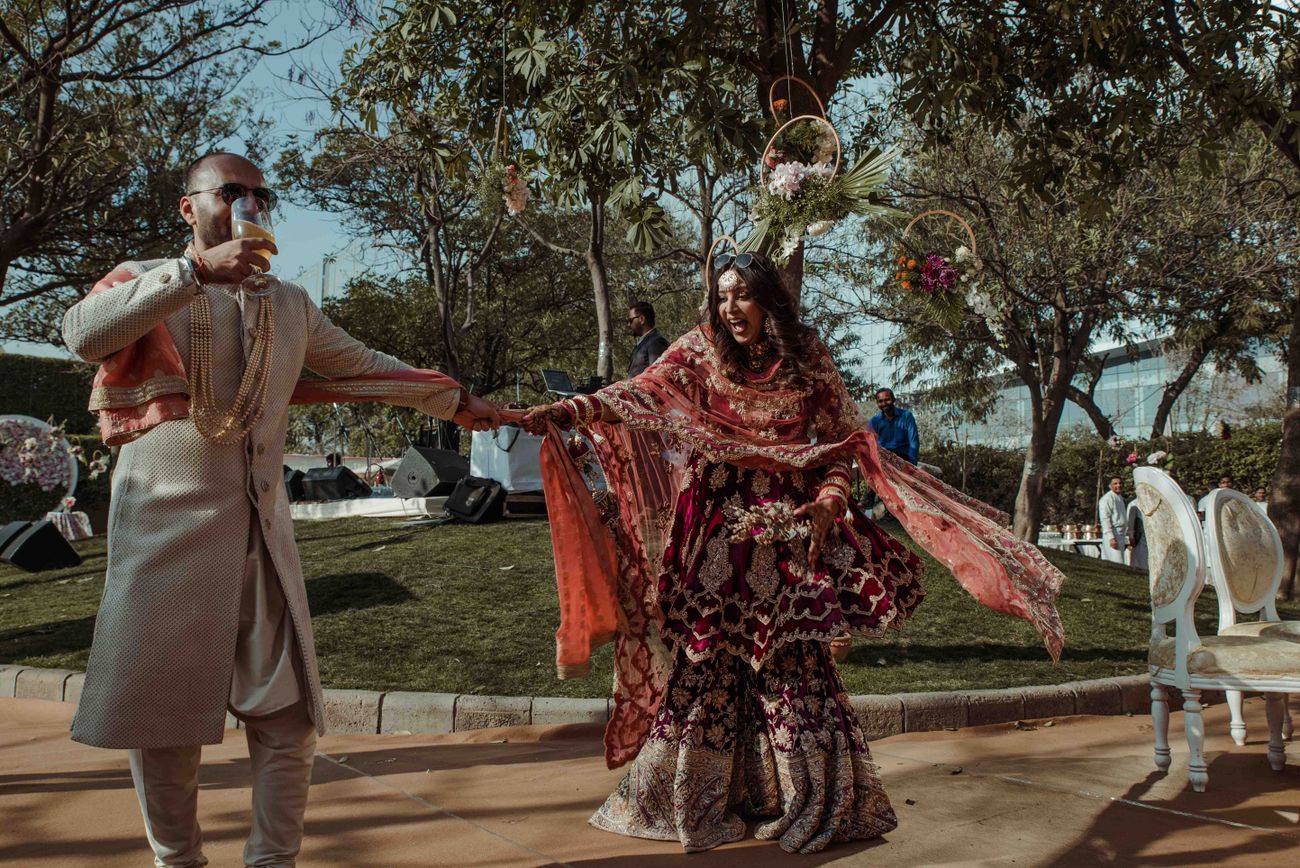 From The Bride:
A crazy one week long wedding- limited in number of people but with 9 different functions , our wedding was everything we could ask for! I knew I wanted to look at the details very closely for every single event, so whether it came to custom cocktail menus or bhangra flash mobs, every single element was thought out. For example, for the Mehendi function we had Beer pong, Jenga, Bhangra dancers, block printing stations but for the Cocktail Night we had 150 helium balloons let out in the air along with a special Cigar bar curated by my father.
Outfits:
Dholki Night- I wore my Mum's Wedding Dupatta and got the rest of the outfit stitched to look exactly like her wedding outfit. Qawwali Night- I bought an Anarkali Suit from Kamal Bhai Sarees and once it was ready, I really didn't like the piece. Since, I was very happy with the patch work and embroidery in the skirt- I decided to use my tailor/designer and chop it up and get it converted into a lehenga with a cute stappy blouse! Such a great decision to not loose hope and improvise! My personal Mehendi- My tailor aunty/designer is absolutely amazing. I told her I wanted to wear something extremely chill- culotttes with a bhandini chunni and she gave me just that. Haldi- For this event too, I wore my a chunni from my mum's wedding ceremonies along with a very old school plain yellow salwar kameez Cocktail- This event was about keeping it old school, glam but also very cool! So I went head with an Amit Agarwal Pre-deaped Saree. It was absolutely beautiful and went really well with my hollywood waves and red lips Mehendi and Chura- For this event I wore a Monika & Nidhi Jacket Lehenga. Since I got my own mehendi applied before hand, I knew I could wear anything I like and not be restricted by sleeve lengths. Nidhi customized some hooks on my jacket – choli so that I could easily slip my chura on too! I teamed this look with white sneakers to make it more fun Wedding- I knew I wasnt interested in wearing a lehenga for my Anand Karaj so choosing Rimple & Harpeet was a no brainer for me. Since most of my outfits were super chill, I wanted my wedding outfit to be extremely regal and elegant but also allow a lot of movement. The moment I saw the Garara on Instagram, I knew I had to get just that. It was a lush velvet kalidar and gharara in hues of plum and cherry. The motifs are derived from a melange of vintage textiles-16th century Persian carpets and 18th century French Paisley shawls, rendered on the velvet base with intricate zardozi and marodi embroideries,using resham, dabka, hand cut sequins and semi-precious stones.
Decor:
Shanqh Wedding Planners outsourced to a decorator. Every event had a different theme and thought it took us time to map that all down, it was worth it at the event. For the Qawwali Night, we made our house lawns look like a set from Arabbian Nights with a hookah lounge , moroccan lamps, zaradosi cushions and Jasmine flowers. For the cocktail, we went with an Old glam vibe with Black and white print & dull gold accents. We also played a lot with textures like feathers and neon lights- which added to it charm of it all. For the mehendi, we went ahead with mixing prints again and went with pink and white as our main theme with block prints immersed everywhere. Finally, for the wedding- I knew I wanted to play pastels and keeping peach as the primary base, we added some deeper plum tones (just like my lehenga) with a lot of dry ferns, rustic furniture and wooden accents.
Vendor Reviews:
Planners: Shanqh Wedding Planners
These guys were great! It wasn't a huge wedding when it came to numbers but it was definitely a lot to manage when it came to the number of events and all the custom details we had for a whole week! With just a primary team of 2 planners- both Siddhanth & Manvir managed every single nuance – transportation, hotel stays, decor, stationary and so on!
They also helped us design our invites. Siddhanth, being a talented designer himself was given a brief by my parents & I on the sort of kind we wanted and he designed something just in a matter of days. I knew we wanted a box card but at the same time wanted to keep it extremely understated and elegant. We went with a Mughal vibe- and the card almost looked straight out of a beautiful manuscript. With the card itself, we had some goodies from Oasis Baklava.
Featured Link : https://www.wedmegood.com/real_wedding/detail/sara-tushar-delhi-ncr-punjabi-sikh-wedding-1820