FEATURED – WEDMEGOOD
While destination weddings are mostly about royal palaces in Rajasthan or dreamy beach side mandaps in Goa, this intimate wedding in the hills was not only unique but gorgeous. Ishita looked absolutely radiant in a dark purple shimmery lehenga by Akanksha Gajria Label  that she adorned on her mehendi, and her classic red Liz Paul wedding lehenga was just perfect. Royal Tulip Kufri Shimla was the perfect resort in the Himalayas for their stunning wedding while photography by House On The Clouds took everything up a notch!
Meet Ishita & Aman
"Its well said that the right person will come around when you least expect it! That was the case with Aman and me. Never thought a dating app could bring us together. The first time we met, we knew we share something special, we had an instant connection like we knew each other for a long time. He is a doctor, and I am an engineer, who would have thought we would share such chemistry!! Aman knew I always wanted things to be grand, he left no stone unturned in planning a proposal which would take my breath away. He proposed to me on a beautiful day in a lovely yacht, singing the most romantic song overlooking the golden gate bridge. I couldn't have asked for anything more. Only after the fact, he disclosed that he was working on it for a few months. He found an Italian accordion player who would play perfect Bollywood songs and Aman practiced with him over Skype for days. He found Josh, our boat captain and planned every intricate detail from sneaking in the musician, the roses and the champagne into the boat. My brother, Neil (a budding movie director) was Aman's partner in crime, and they got me on the yacht with the pretext of shooting for a small music video for laughs and giggles. Rest is history… I still remember the moment when he asked me to marry him with the ring in his hand and him on his knee. I froze with joy and a feeling of surreal", Ishita writes about how she and Aman met and how he proposed in the most dreamy manner!
The Cocktail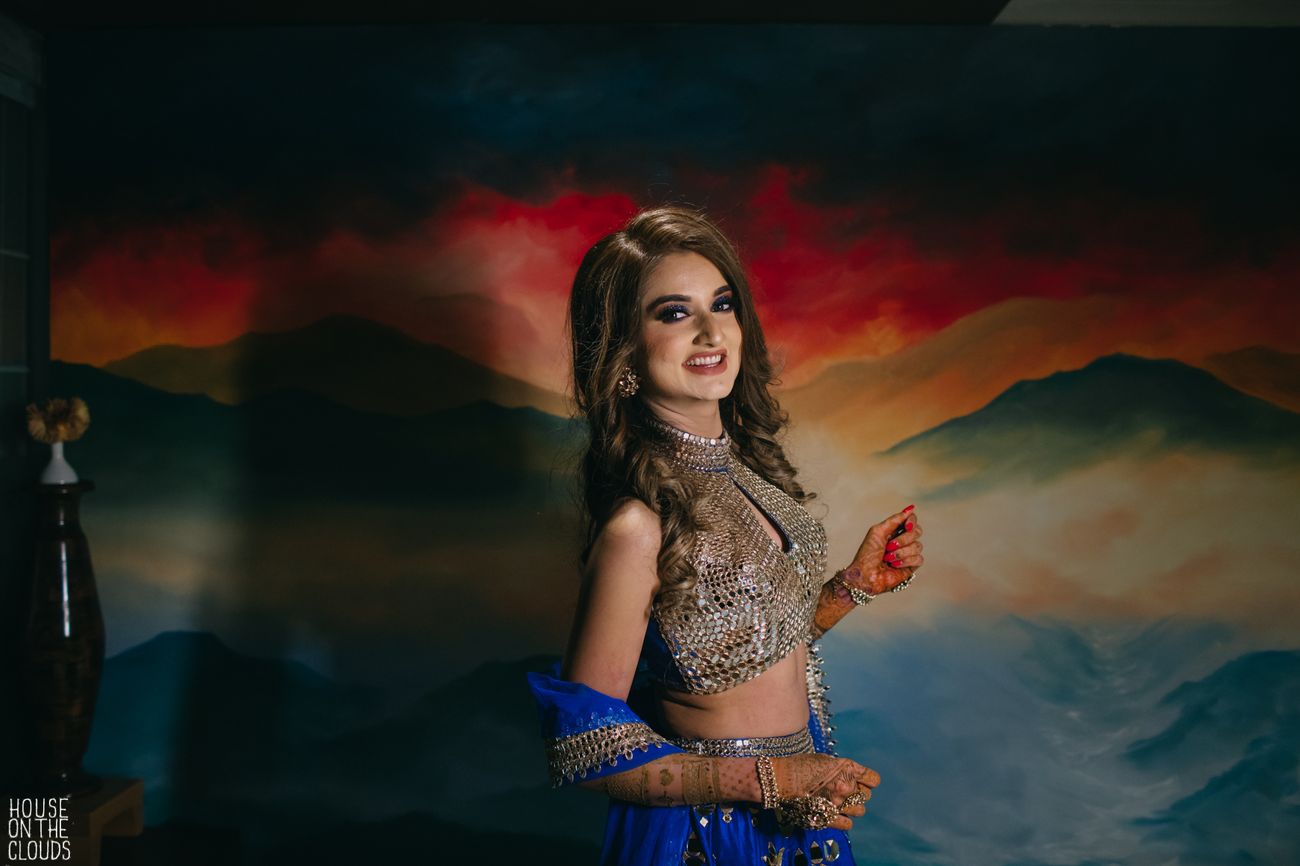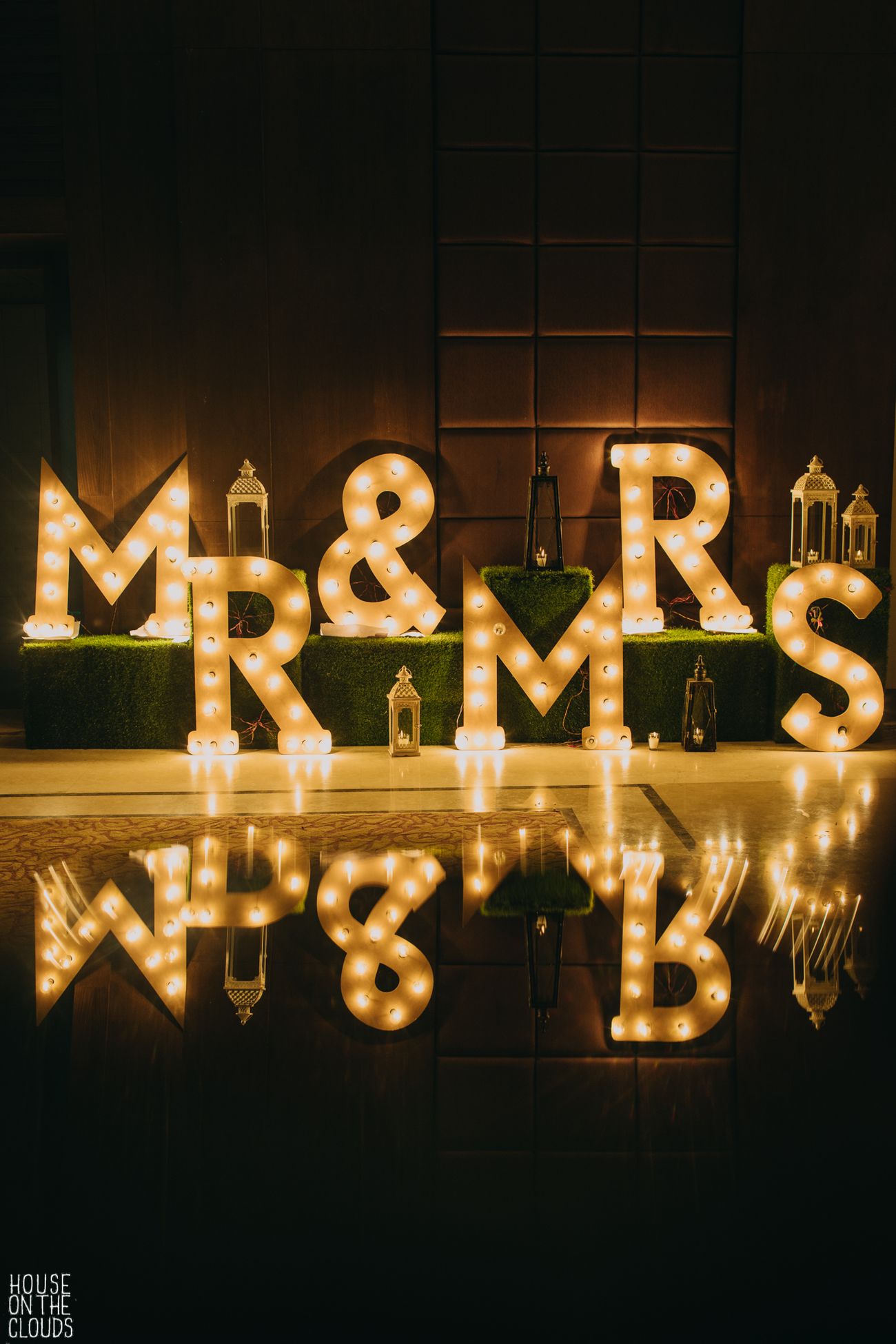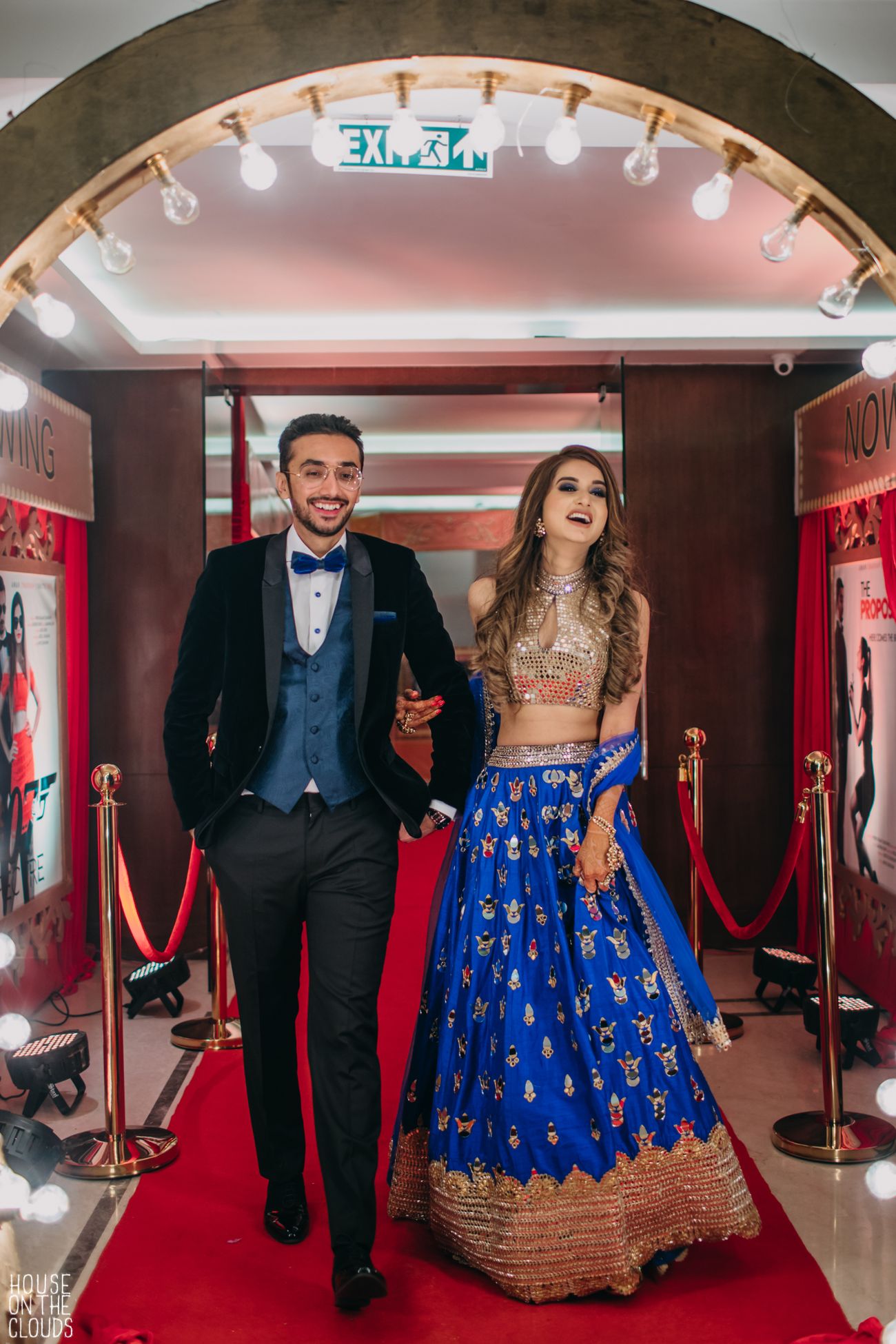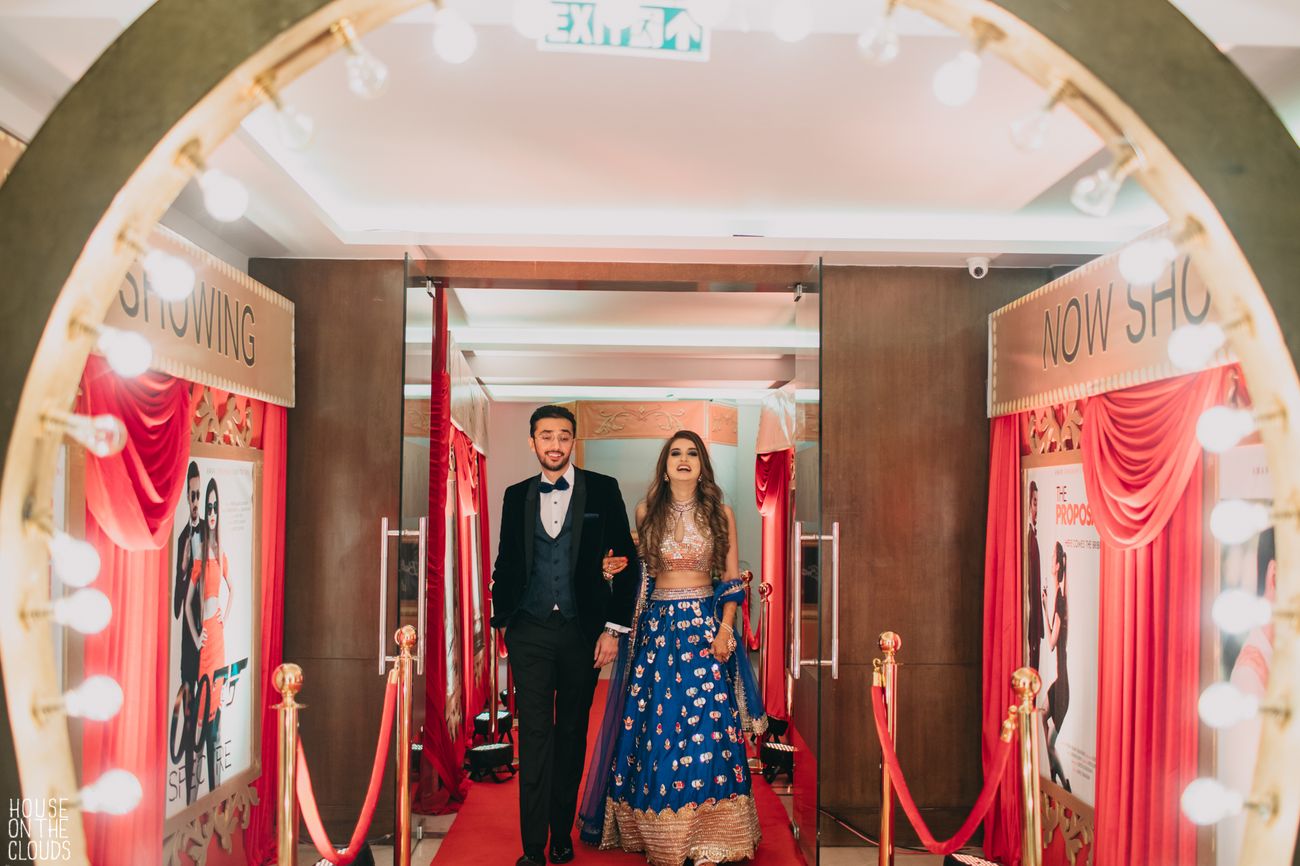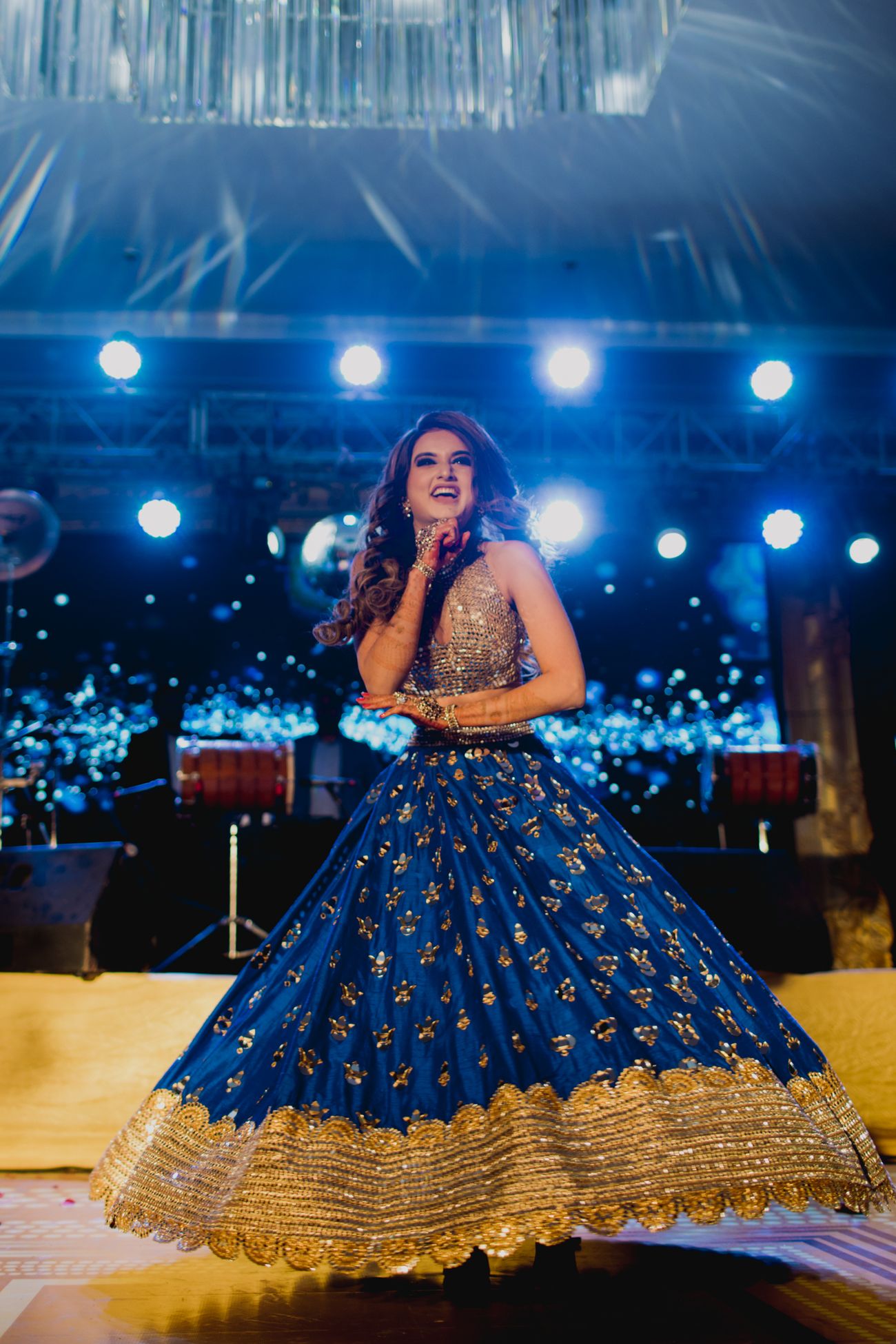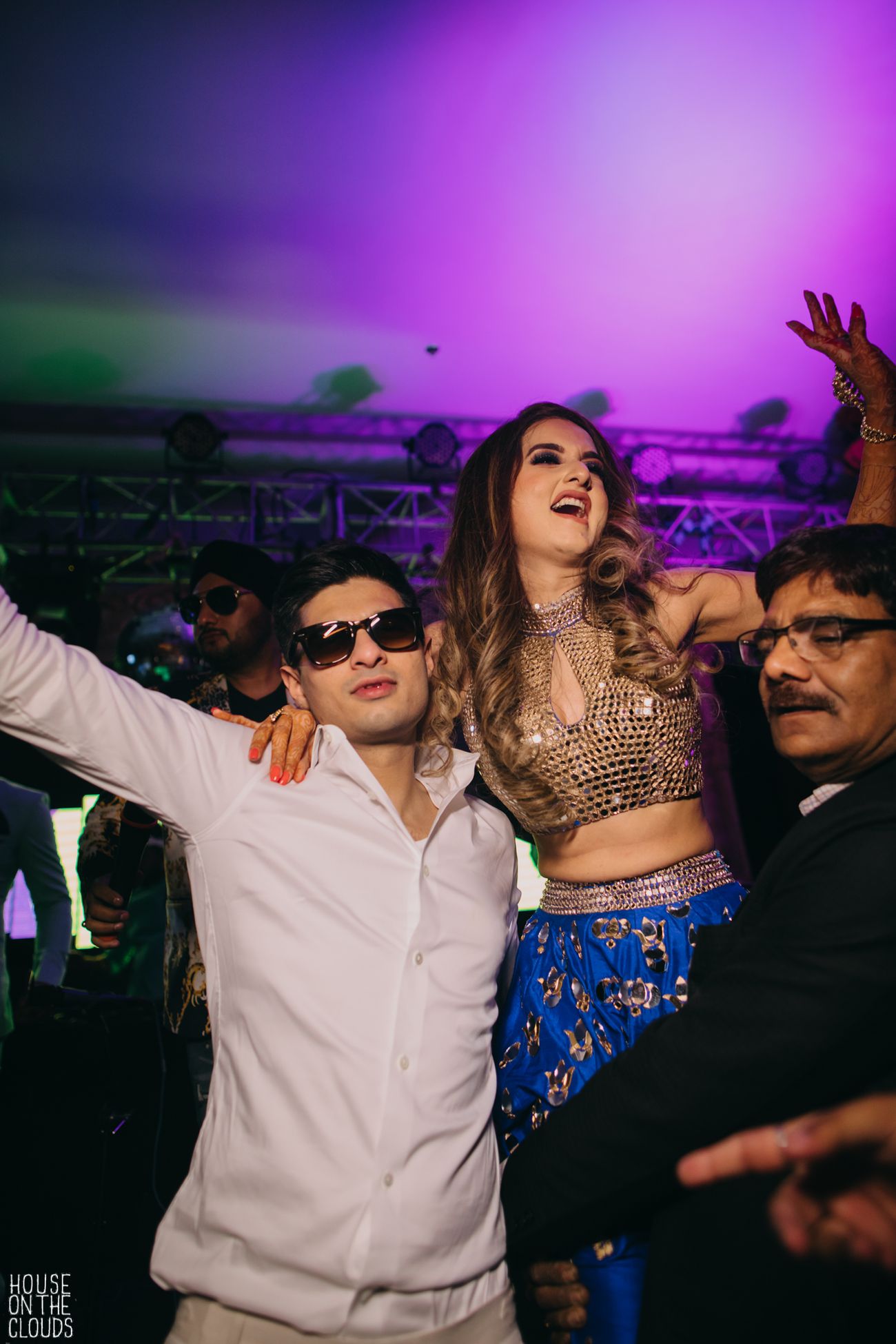 The Mehendi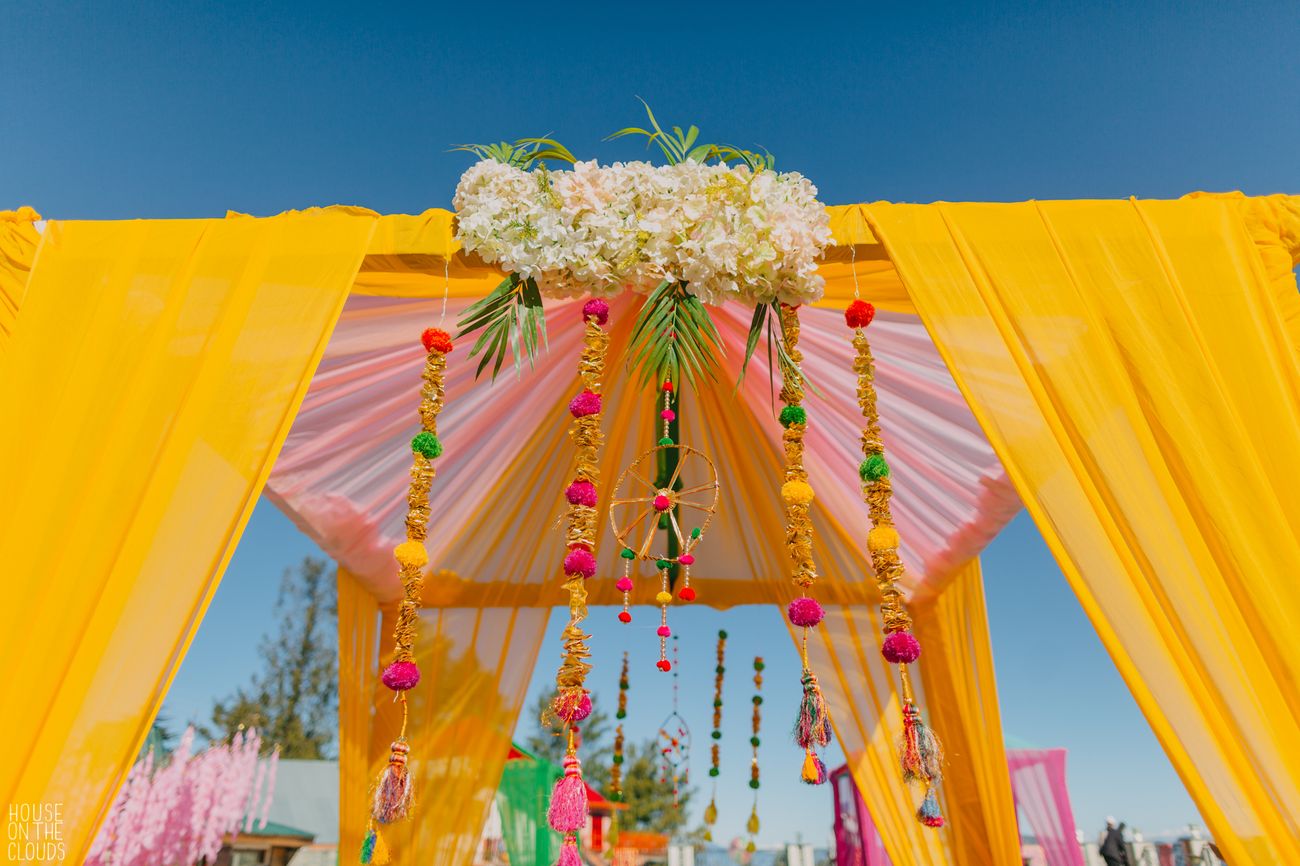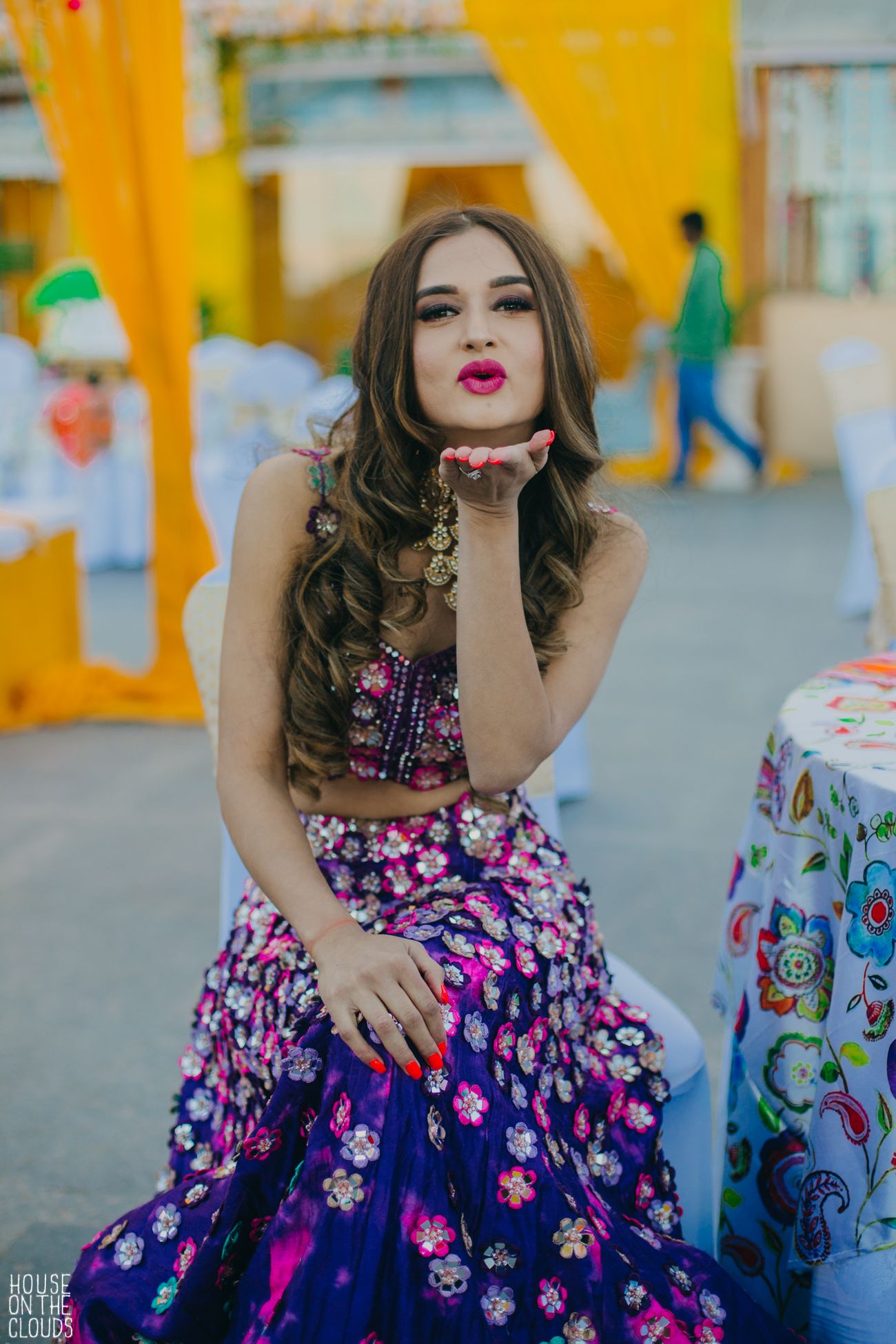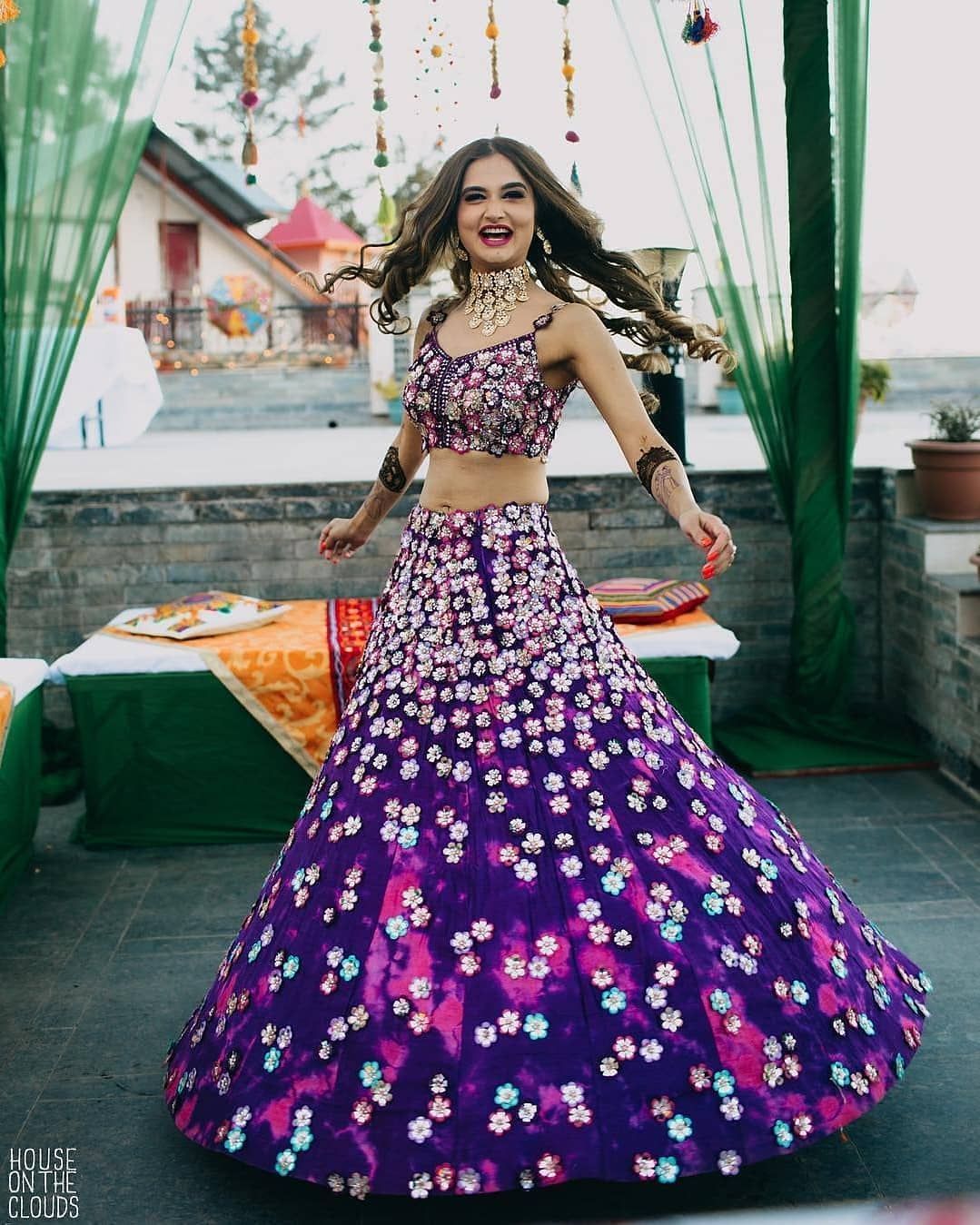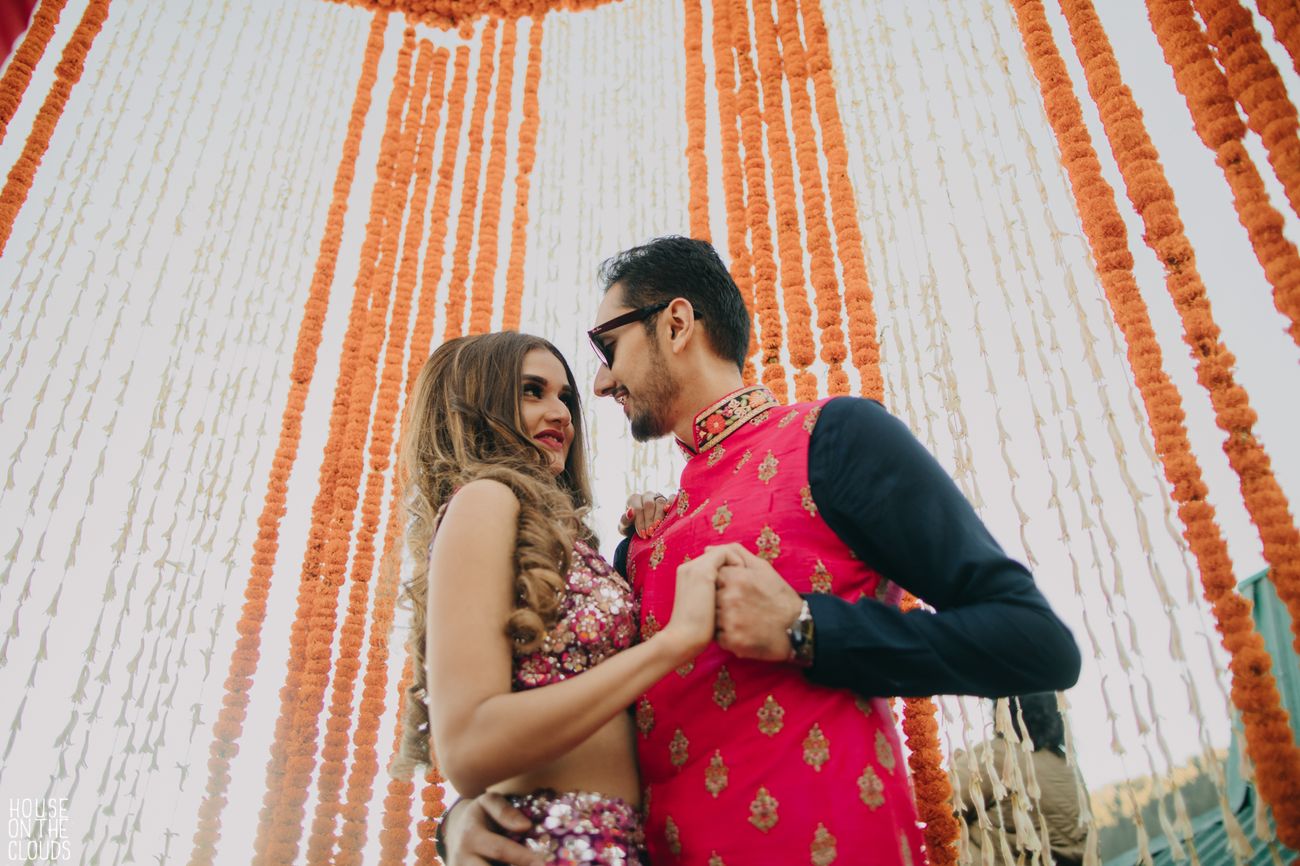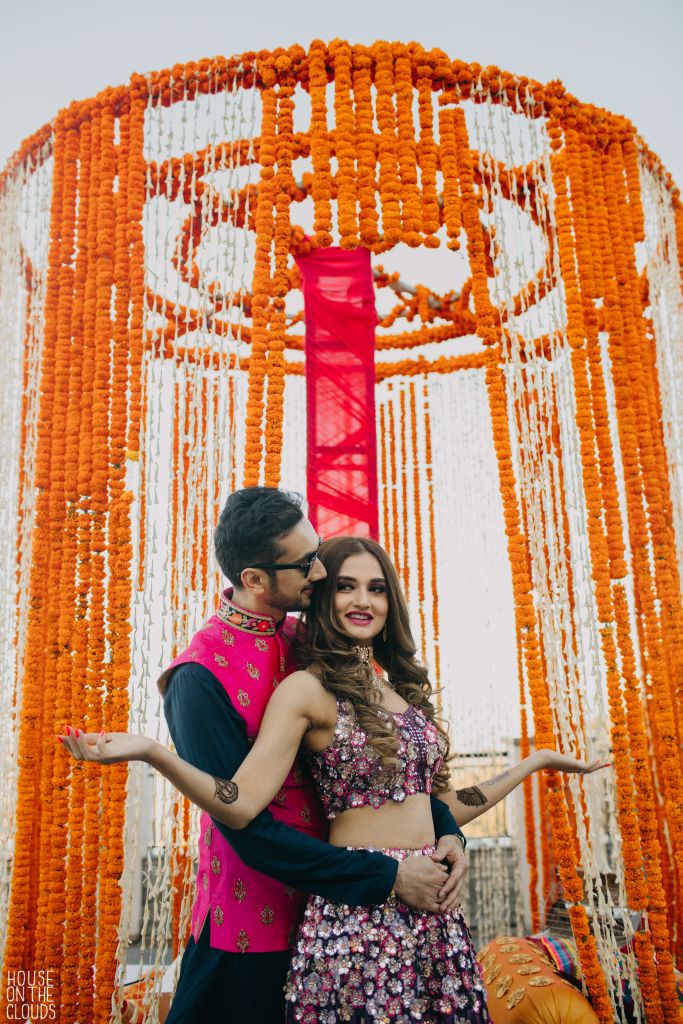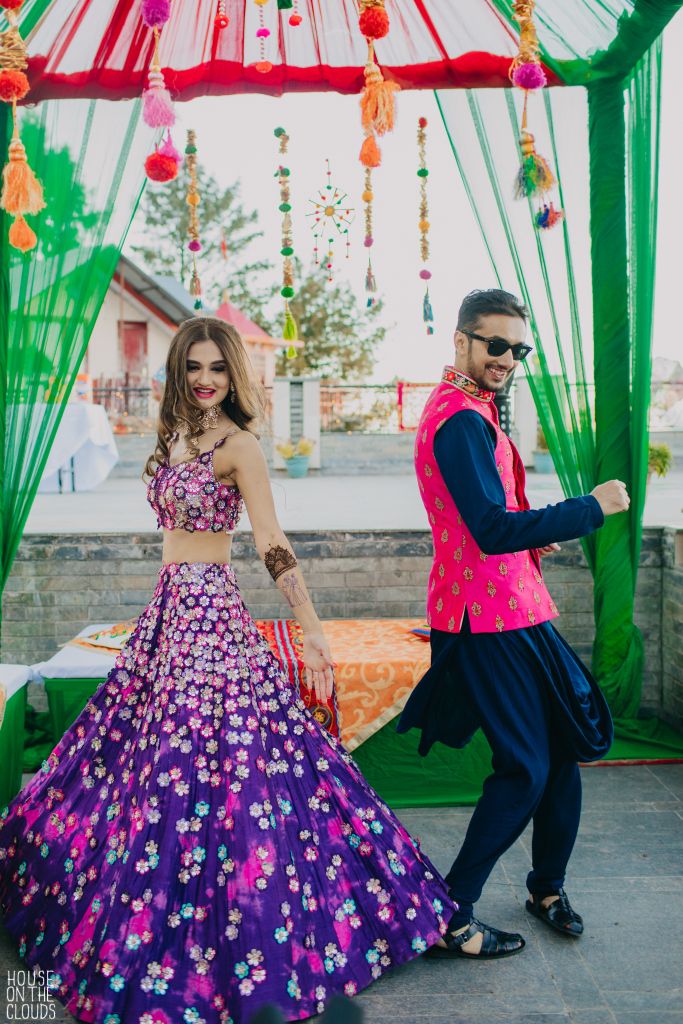 The Wedding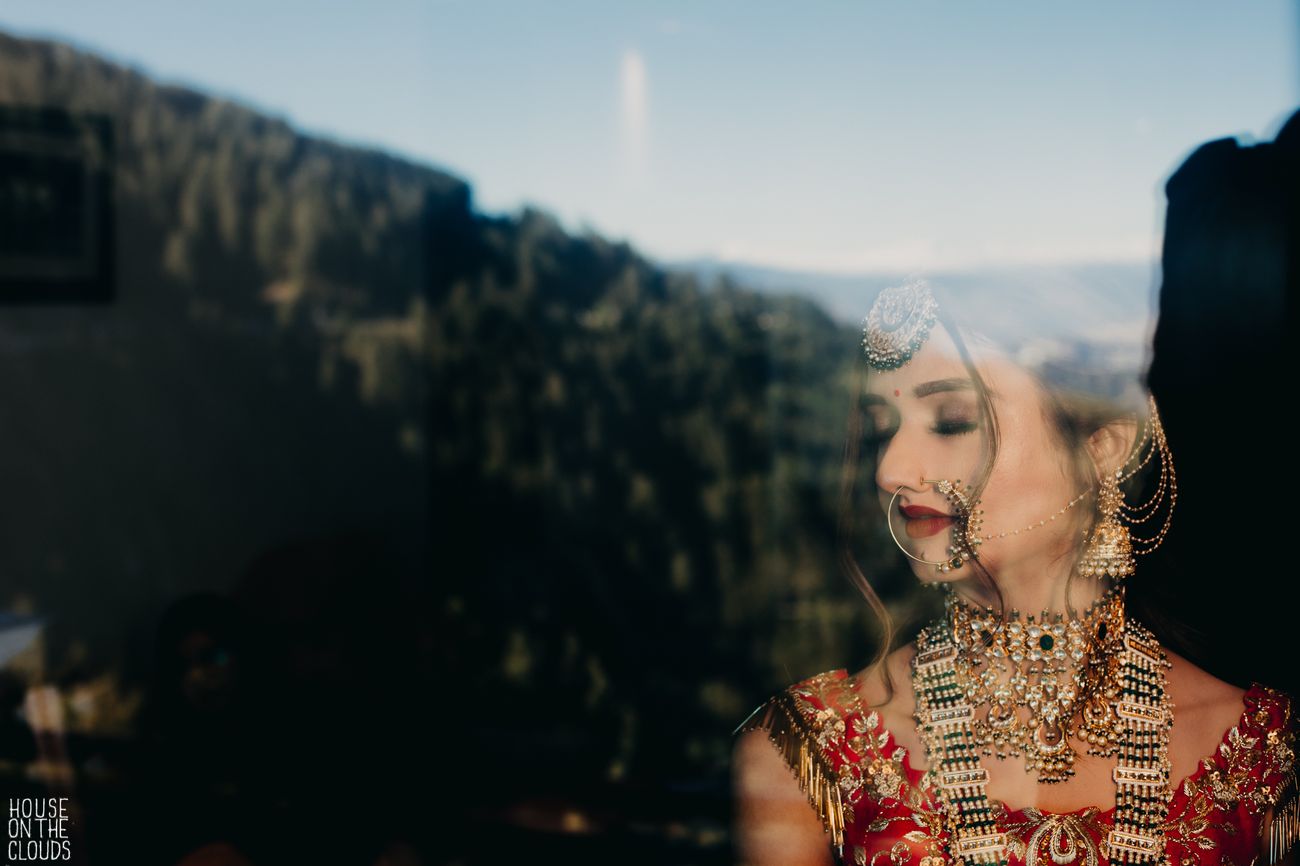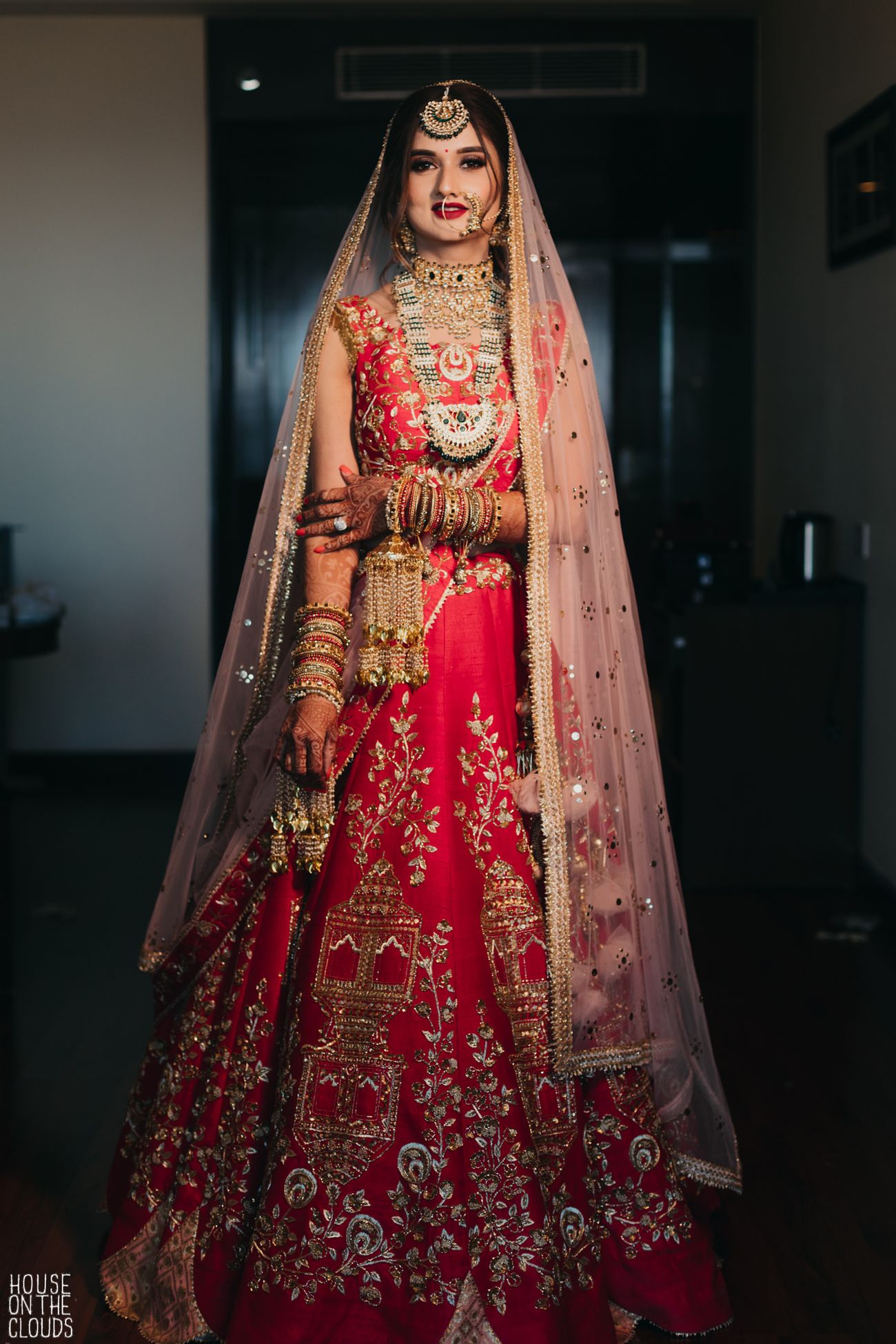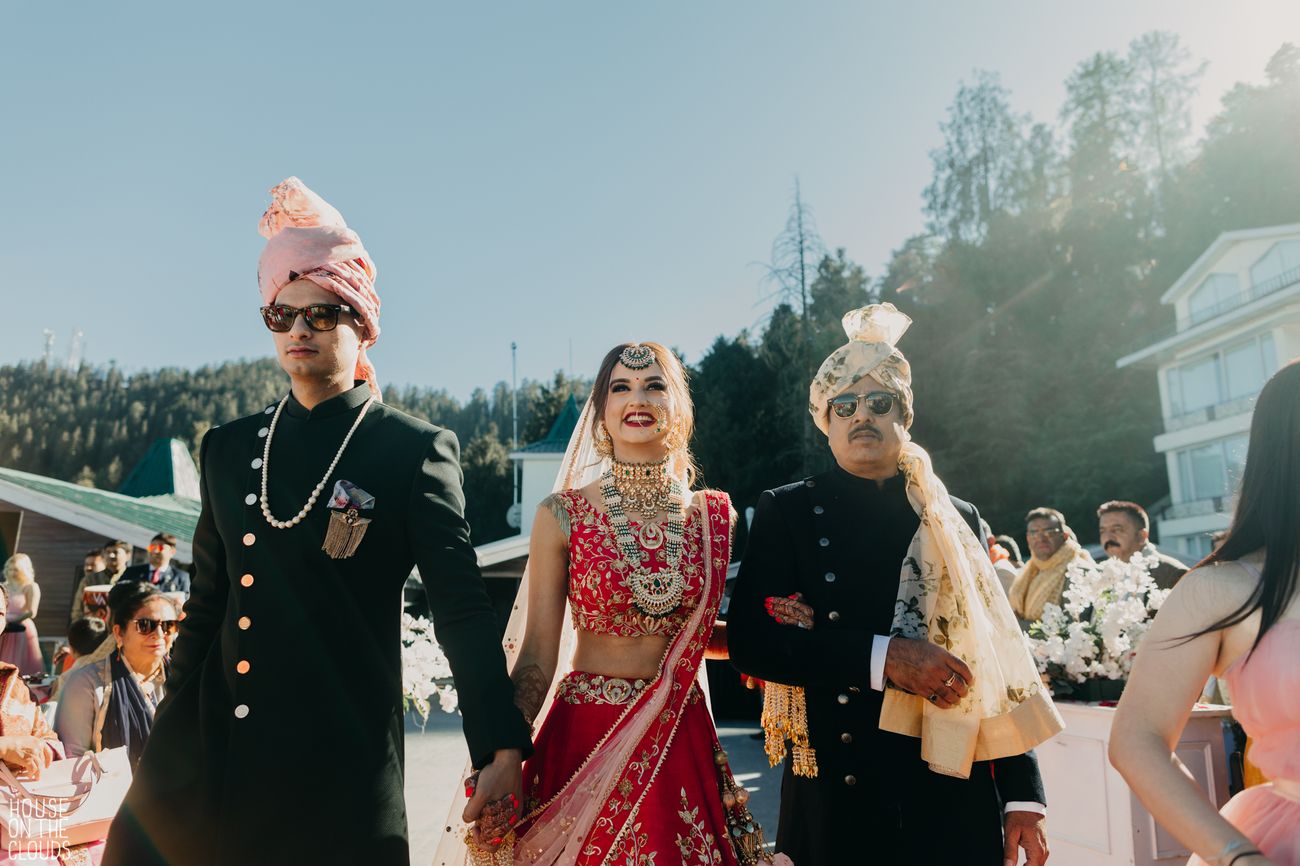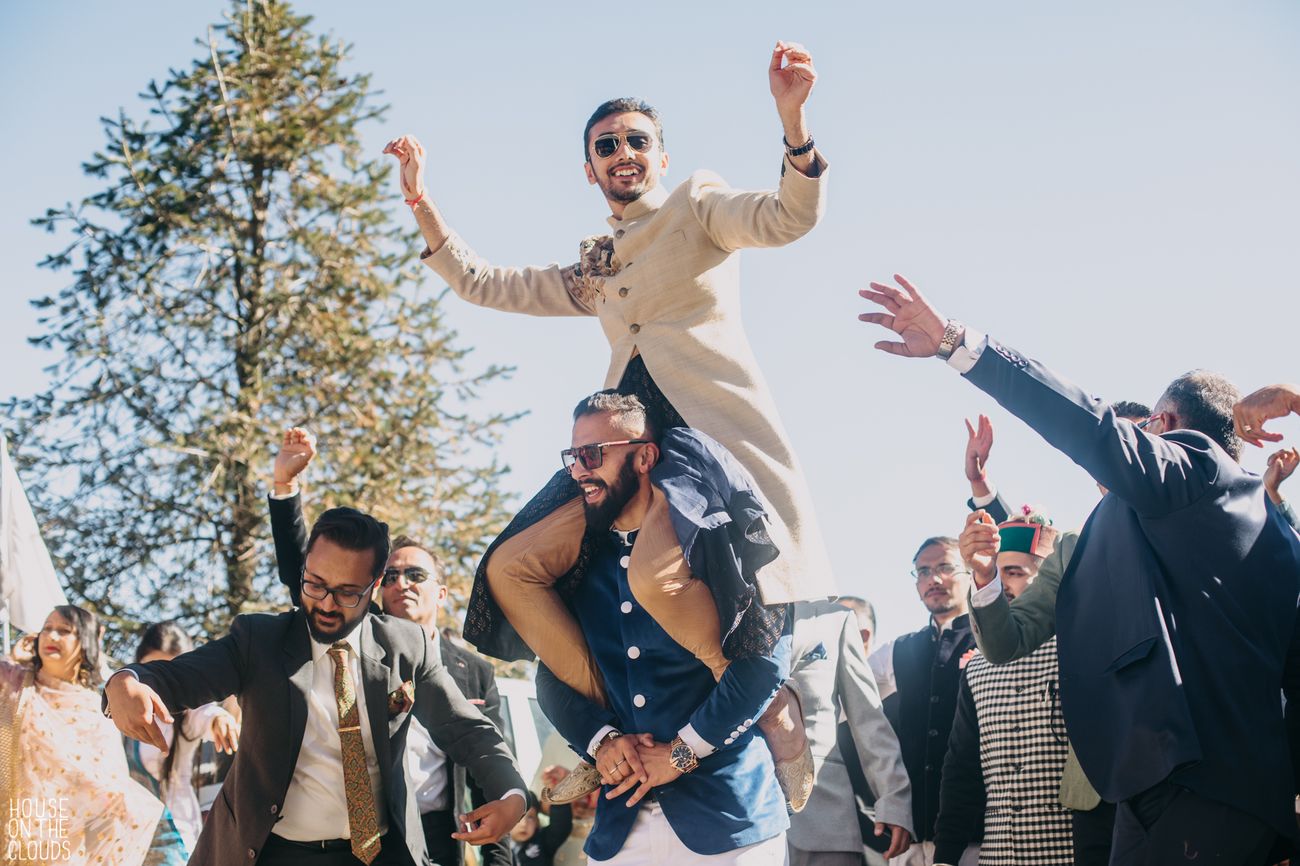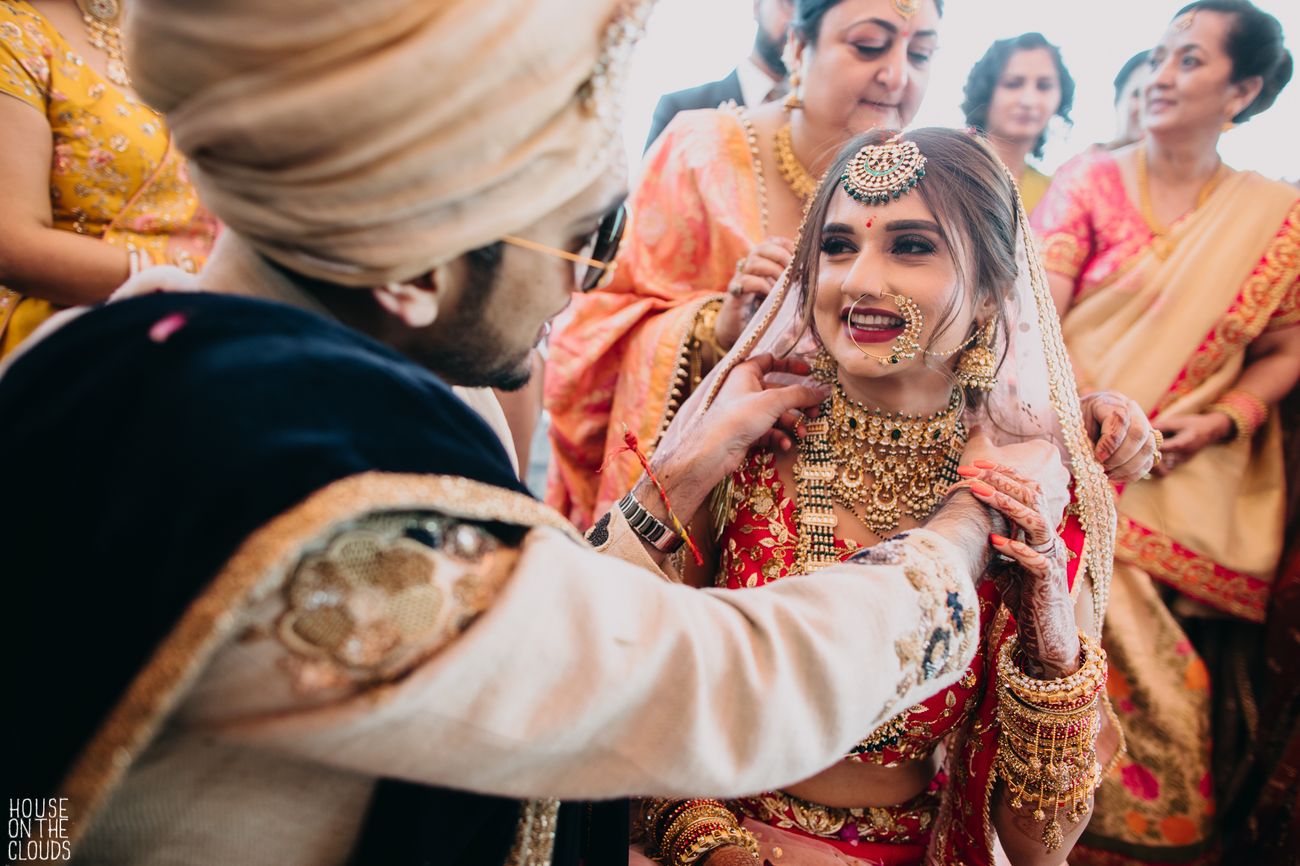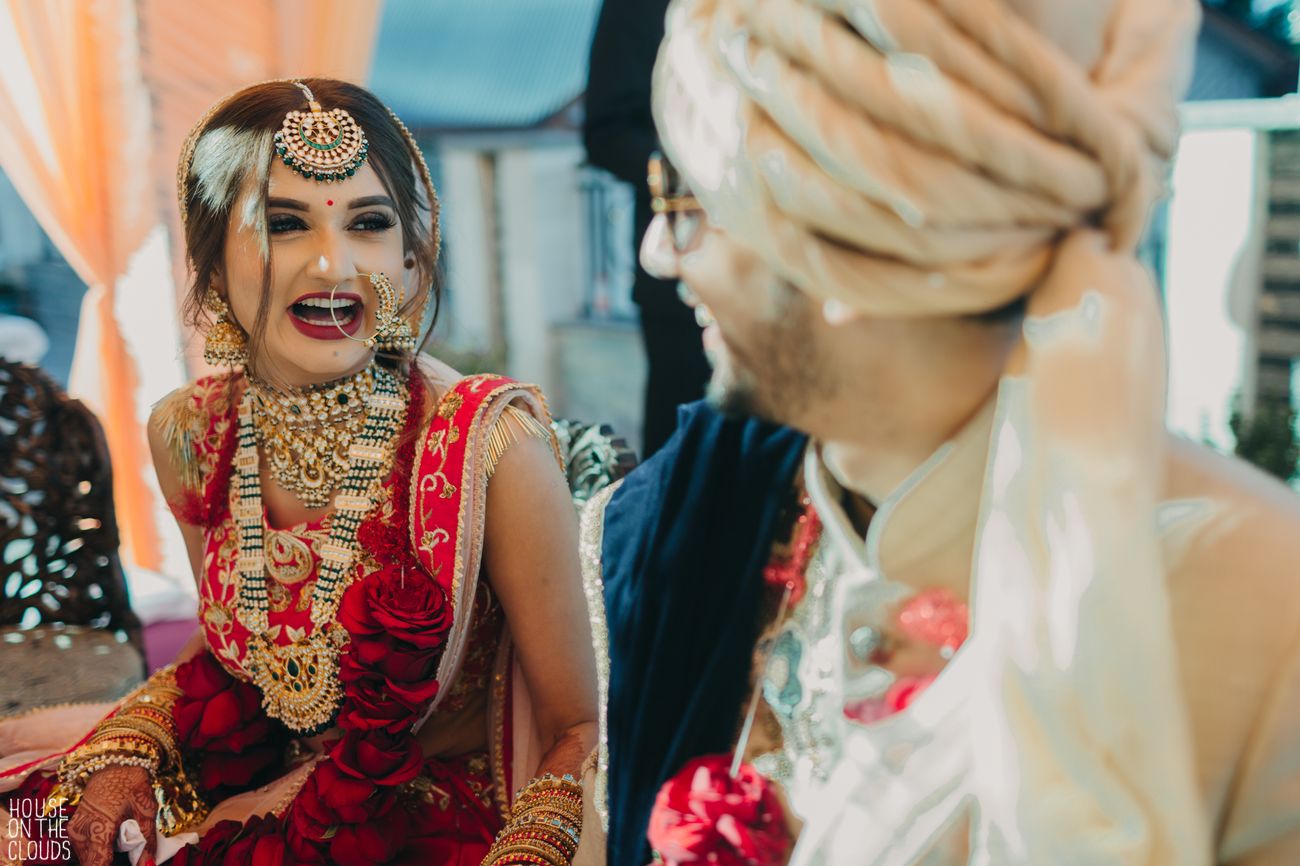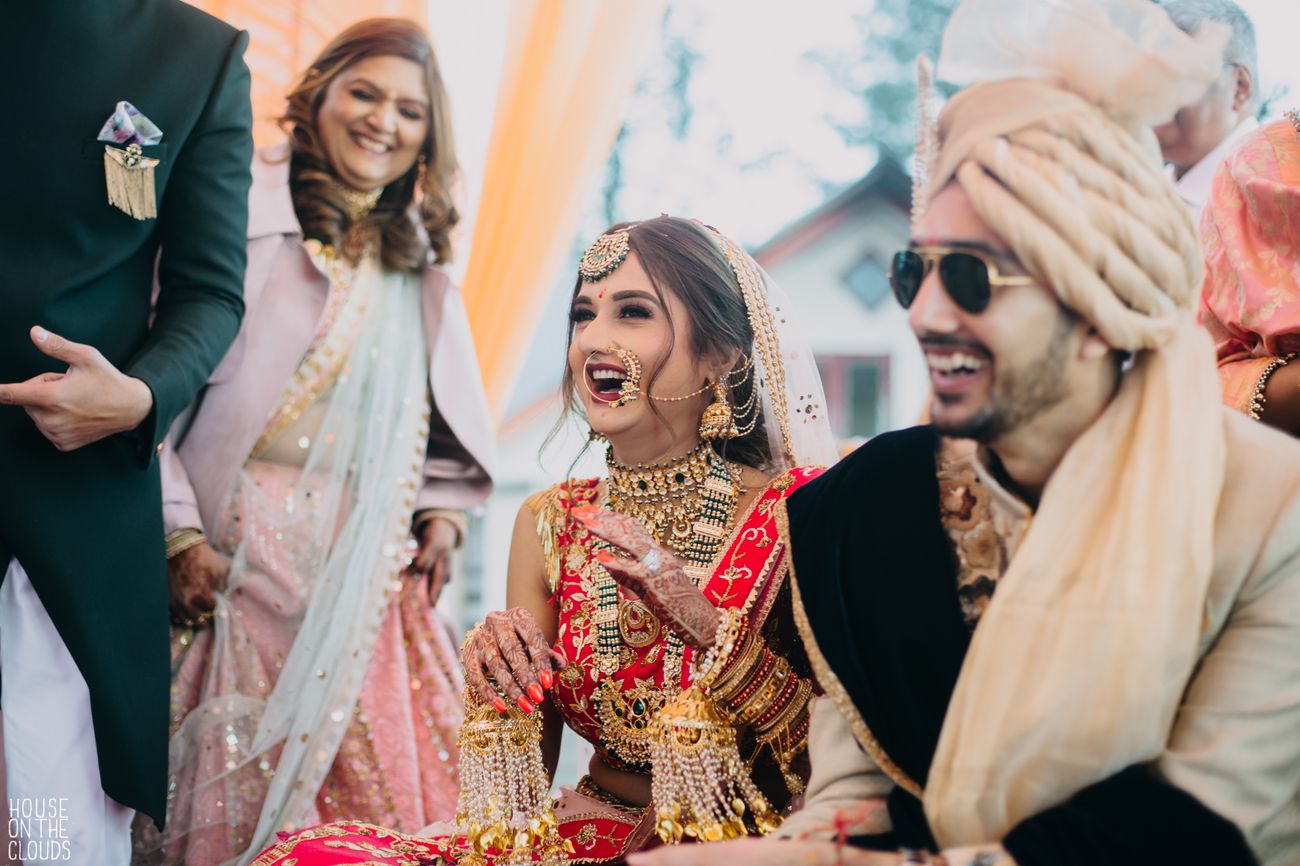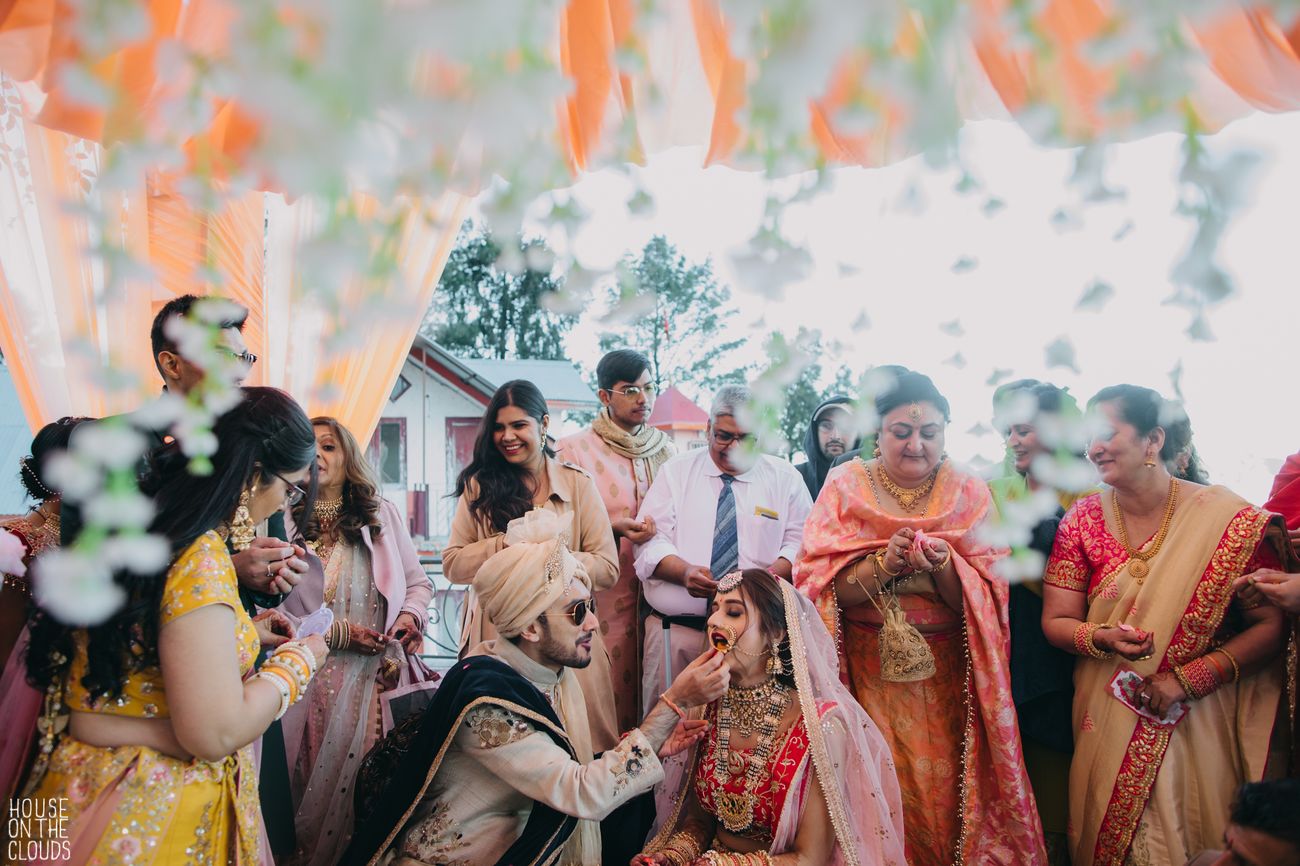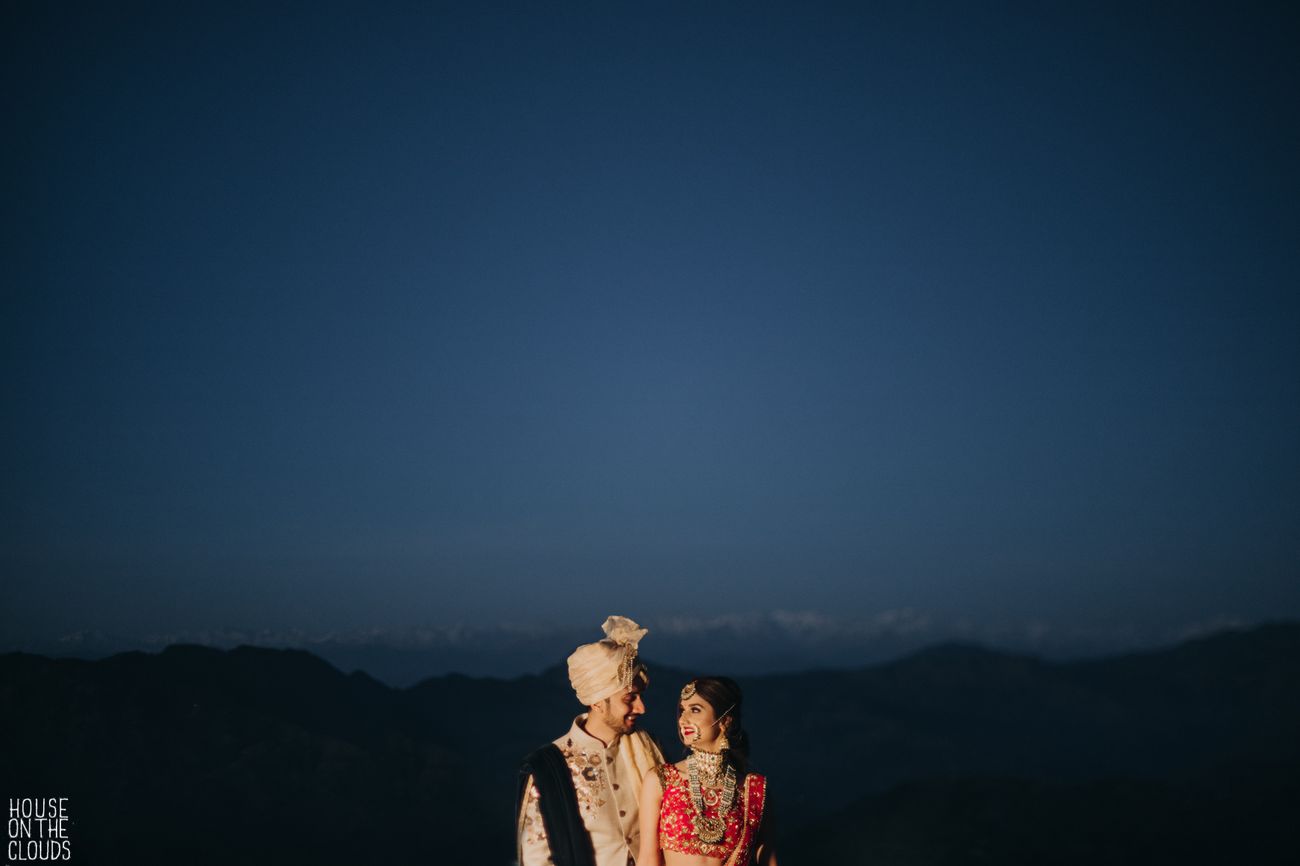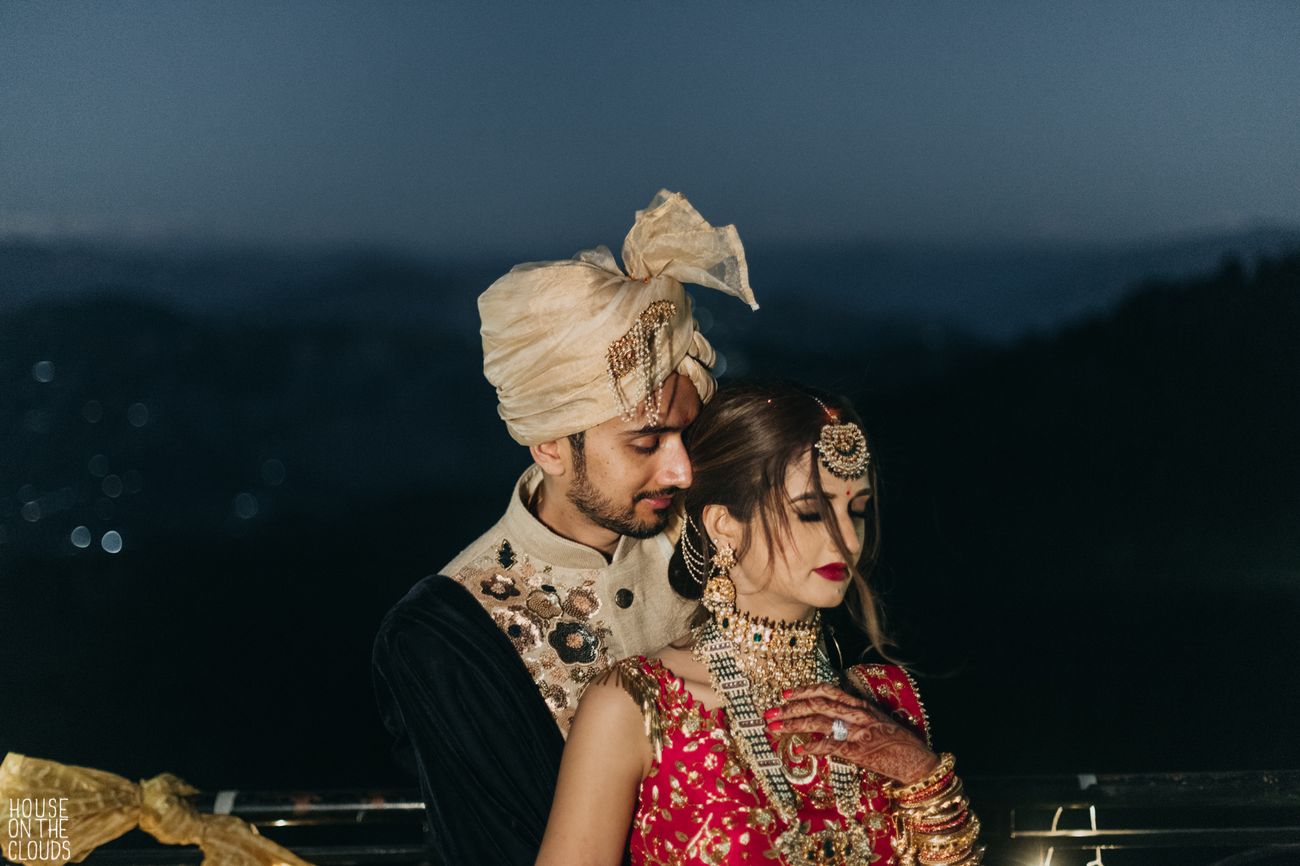 From The Bride
Our wedding was a close knit family affair where both bride and groom sides family stayed in a hill station resort in Kufri. The views from our venue were breathtakingly gorgeous we could see snow capped Himalayas on the horizon while hugged by valley covered by evergreen pine trees. It was a sight to behold.
House on the clouds: I wanted someone to capture the wedding memories that can be treasured and stays with me forever. Somebody who can enshrine our beautiful story through the lenses. When I saw the house on the clouds work, I knew it has to be them or no one else (and I mean that, I never had an option for second best in my list). I remember how unsettling it was until I got a response from them that they would be a part of our wedding in Shimla. Words cannot justify the work, the art and the ethics of the house on the clouds. Those who could not attend our wedding, when they look at the wedding pictures, they feel they were actually a part of the marriage. They captured not only the people but also the emotions, and that is priceless!!
Facestories by Leena Bhushan: Every bride deserves to look and feel her best on her wedding day. That's what I found in every bride of this beautiful lady Leena Bhushan. Looking at her impeccable work, I knew quite a long time back that she is the who I wanted. She definitely brought out the best in me, making sure each and every look of 4 functions were different from each other and the best in itself. Her friendliness and professionalism are second to none. I am glad I found her for my big day and that she came all the way to the Himalayas in freezing November 🙂
Cocktail and Mehendi outfits by Akanksha Gajria: I had planned for a weeks trip to India for deciding on my outfits, but during my online research, my eyes got stuck on this beautiful blue lehenga from Akanksha Gajria which was a part of bridal Asia ad. I had asked my mom and aunt to check it for me when I landed in India without wasting time I went to Akanksha's studio to try this outfit, and without any doubt, I knew it this would be my mehndi outfit. It was love at first sight!! She showed true patience with me and my family [I might have a significant case of bridezilla ;)] Going above and beyond she designed a great piece of personal art for my Mehendi which is named as falling flower lehenga. Knowing how talented she is, I blindly trusted her with my outfits and could not be happier with what she created. My dresses looked were out of this world and till this day, I just want to put it back on and do it all again! Not to forget she helped me in styling my jewelry too from Azotiique. Varun is the owner of Azotiique, and he couldn't be more accommodating with my demands. He designed personalized jewelry for my wedding, cocktail and Mehendi outfit and it was precisely the way I wanted. R
eception outfit by Shantanu Nikhil: I did not want to wear just anything. I was looking for that one perfect dress which will reflect my true self and bring out my inner confidence. I wanted a timeless ensemble which would teleport me to my happiest day no matter when I look at it in the future. When I glanced at the Shantanu Nikhil dress, I was enchanted, mesmerized and at that very moment, I knew that my search for that perfect reception dress was over. I thank them for their creativity, hospitality, par excellence service and most importantly for making me the happiest bride on my special day.
Wedding outfit by Liz Paul: Main Wedding outfit always holds a special place in a brides heart. It has emotions of tradition and elegance attached to it. With all the eyes on you on your big day, of course, the pressure builds up to find that perfect dress which makes you feel the most beautiful in. I traveled a lot in search of that perfect outfit only to end the search in Delhi at the Liz Pauls store. Thanks, Liz for a splendid dress which I will cherish forever and ever!!
Shanqh Wedding Planners: Manvir and Siddhant are two rock star wedding planners. High energy but yet cool under pressure. Aman and I have probably exchanged not hundreds but thousands of messages over WhatsApp over several months leading up to the wedding. Our wedding planners toured the wedding venue multiple times and kept us updated via video, pictures, and facetime. They had made detailed blueprints of the site and had each and every details and various contingencies well planned and rehearsed. Being the master of their art, they gave a lot of creative input regarding the décor and entertainment, but they were also very receptive to our requests and vision. To be able to move the entire logistics from Delhi to a hill station in Kufri is no mean task. Hats off to them and their team for letting us and our families have the time of our life while they were running the event seamlessly from behind the curtains. I would say I met best people during this testing time and forged lifelong memories and friendships.
Featured Link : https://www.wedmegood.com/blog/an-intimate-wedding-in-the-hills-with-a-bride-in-a-stunning-mehendi-outfit/