Gorgeous Jaipur Wedding Venues
Looking for places where you can get hitched? Why go anywhere else when you can do that in Jaipur?
Shanqh Luxury Events is the Best Wedding Planner in India to plan a wedding in Jaipur with exclusive Wedding Resorts tie ups at special rates. If you are looking for a destination wedding in Jaipur, we have already shortlisted the properties for you.
The following places are the best venues for doing just that:
Taj Jai Mahal Palace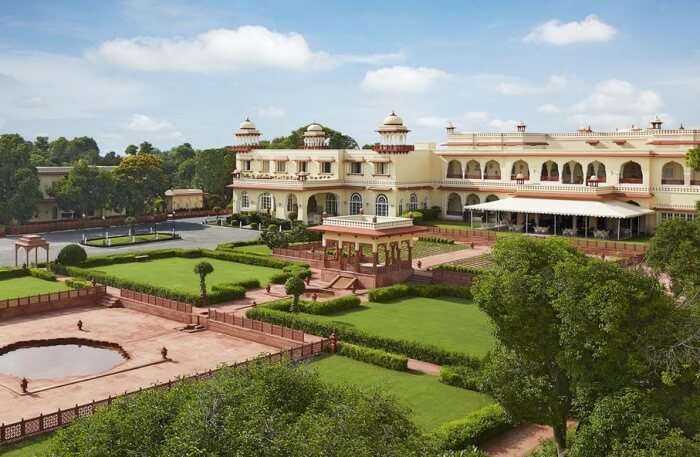 Set amidst the beautiful Mughal gardens, this 260 years old palace turned into a hotel is the most romantic one out of all the Jaipur wedding venues. Its Indo-Saracenic architecture and intricate details in every nook and corner makes it a perfect backdrop to capture the best memories of your special day. This luxury heritage hotel has indoor and outdoor venues like celebration lawn, pool side lawn, fountain lawn, Durbar hall, and palace lawn etc. which can easily accommodate 100 to 3000 guests. Thus, it is one of the best wedding lawns in Jaipur.
Chomu Palace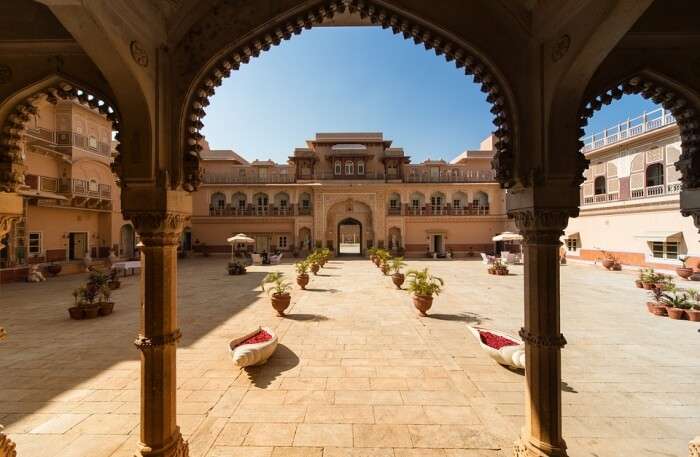 Amongst all the best wedding venues in Jaipur, Chomu Palace is the one which has been restored exactly like how it used to be ages ago. What doubles the value of having your wedding here is the fact how this top palace is a window to luxury, elegance, and Rajputana royalty. Its gardens and halls can accommodate up to 1000 guests, and there's no reason why you shouldn't consider this popular place for your Jaipur wedding.
Fairmont Jaipur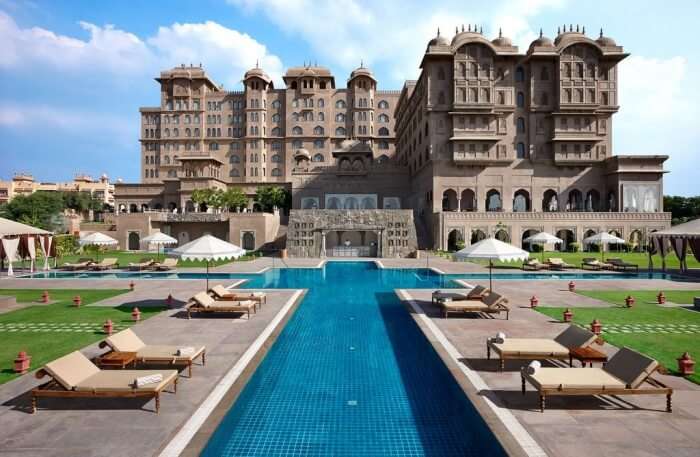 Located amidst the Aravalli Hills, Fairmont Jaipur is undoubtedly the most luxurious hotel for your Jaipur destination wedding. Its modern decor with a touch of Rajasthani culture will make the perfect backdrop for the moment in which you would walk down the aisle. Be it a traditional luxury wedding or a themed one, stay assured as this hotel will leave no stones unturned in making it the most memorable day of your life!
Samode Palace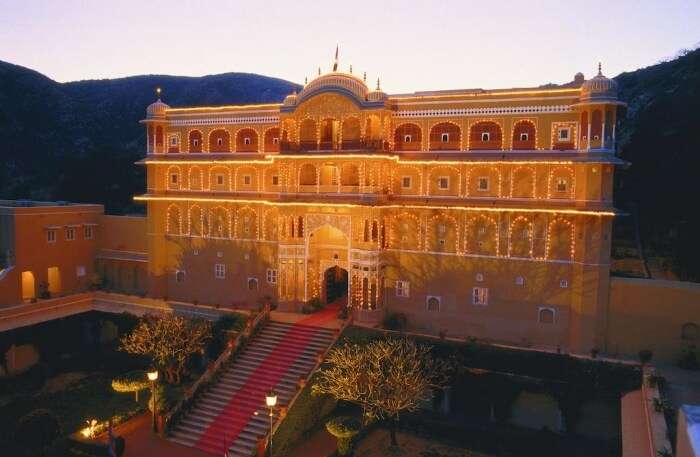 This 475 years old palace is the perfect place for you to have a fairytale wedding. The spellbinding architecture speaks volumes for this place, making it one of the best wedding venues in Jaipur. From venues like Darbar hall to Sheesh Mahal and Mughal gardens, this palace redefines romance and offers a number of venue options to choose as per the requirement of your ceremonies.
Oberoi Rajvilas Palace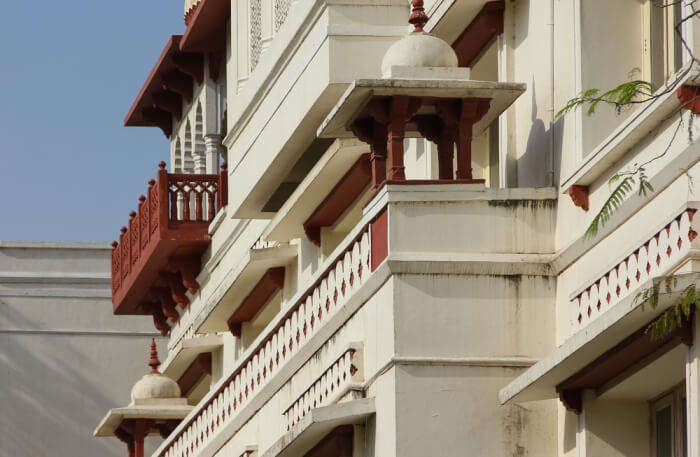 This is undoubtedly the most admired resort amongst all the wedding places in Jaipur when it comes to having your wedding in the most unique style. The resort oozes elegance and creates the most opulent setting for your special day with its sparkling pools, fountains, and lush green gardens. It is one of the best wedding gardens in Jaipur. With an impeccable venue like this, you neither have to stress, nor look for any other destination wedding venues in Jaipur!
Rambagh Palace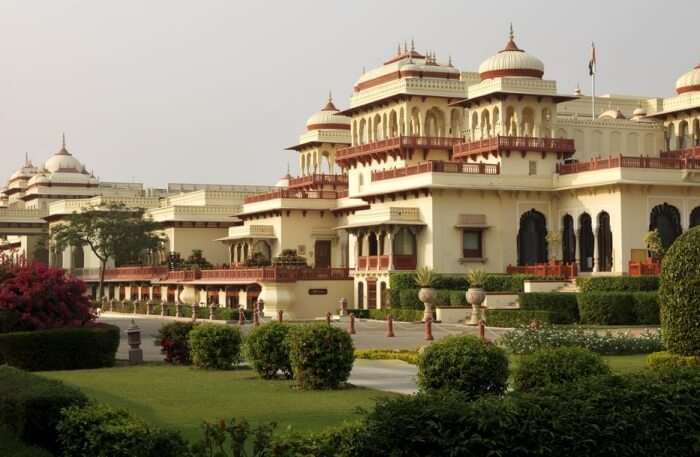 This palace has been popular as a romantic wedding venue in Jaipur for decades. What makes this place the talk of the town is that the Sridevi and Anil Kapoor starrer 'Lamhe' was shot here, and even the famous celebrity couple Katy Perry and Russell Brand got engaged at this location. So, if you're someone who has a thing for celebrities and their wedding venues, there's no place else, but this meant for your wedding!
Le Meridien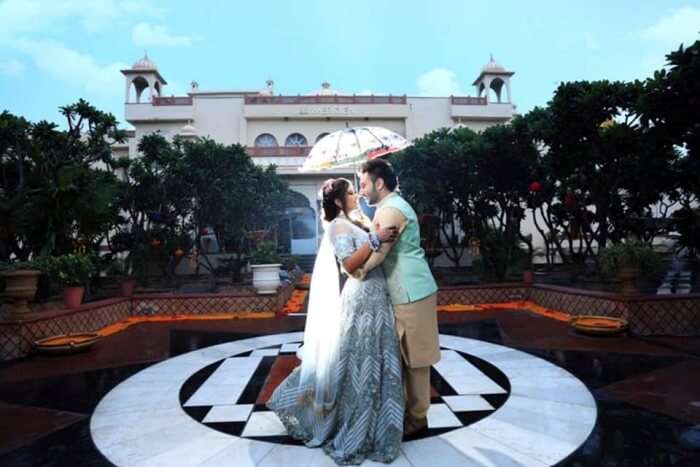 Ideal for any large scale celebration, Le Meridien Jaipur is among the best luxury wedding venues in Jaipur. For an engagement ceremony, the Diwan-E-Khas banquet is perfect, while for stunning balls and reception parties, Amer Ballroom is the place to book. If the guest list is huge, both these places can be merged into a huge one.
Raj Palace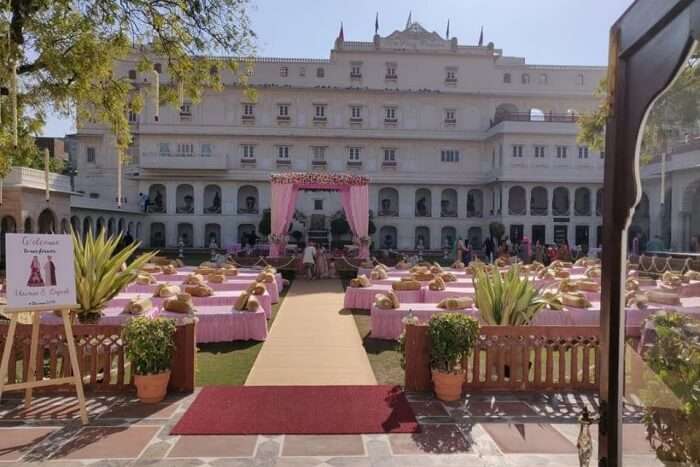 Want the ultimate royal wedding? Why not book one of the most famous hotels in Jaipur? The architectural masterpiece that this hotel is stuns everyone at first sight. Your guests will be left in awe of the sophisticated services in a historical palace. If you want a procession of elephants, horses, and camel grace your wedding – just as they used to for old kings and queens – Raj palace is the place to be.
Shiv Vilas
One of the more budget wedding venues in Jaipur, Shiv is truly spectacular. Grandeur and sunny interiors are a highlight of this place. The gorgeous venue has sprawling gardens and stunning interiors. The venue is quite secluded and serves the purpose for those looking for a private yet stunning wedding. Also, the white palace serves as a great backdrop for wedding mandaps. The guest can stay at the little cottages as well.
The Lalit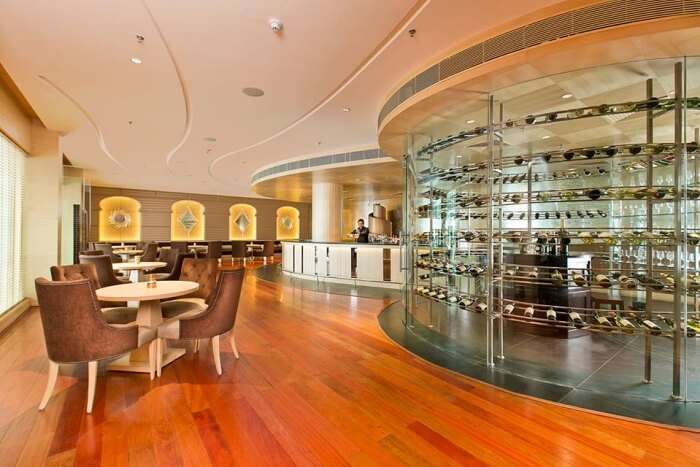 Ultimate luxury hotel in Jaipur for weddings – if this is what you are looking for, Lalit is it. The halls in the hotel can accommodate nearly 1500 people. The wedding ceremonies can take place in one of the ballrooms or banquet halls in the hotel. The Crystal Ballroom is a sigh to behold with its pillarless magnificence and opens to large lawns. There is a central courtyard with fountains and ponds makes for quite a romantic setting.
The Leela (previously JW Marriott)
One of the most elegant venues for a wedding in Jaipur, The Leela Palace can accommodate a large guest list. The buy out weddings come out to be the best at this property. It is the most recently built hotel with amazing White Palace feel. This is the best location in Kukas.
Shanqh Luxury Events is the Best Wedding planner in Jaipur. From Planning to Execution. Thinking of a Jaipur wedding? Call/WA +919910325805 | +919899744727 now!
Whatsapp now with your wedding dates for special offers:
https://bit.ly/2ZYj5Zv​
https://bit.ly/2D1Sy4G