Kalire are beautiful bridal accessories which are tied to a bride's Chura. Ideally, the Kalire are supposed to be a gift from a bride's maternal relatives. These come as blessings from one's maternal loved ones and wishes that her home and her life remain a bed of roses.
Sonam wore peacocks in her kalira. And Priyanka personalized hers with a picture from her roka, and a couple of other details from her love story. What would your ideal kaleerein be like? With so many Bollywood brides now redefining the kalira trend, we thought you could use some help identifying online stores where you can find something for your own wedding! Read on to know our top online stores with their signature kalire styles (along with price details!)
We've compiled a list of different types of Kalire (alongside Kalire designs) that are available online and in stores.
1. Traditional Dried Coconut Kalire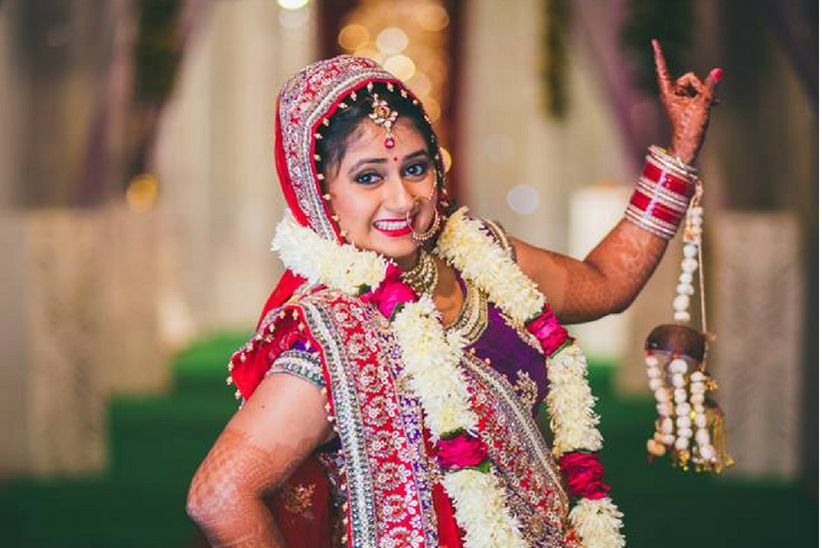 These traditional dry coconut and lotus seed (foxnut, also known as Makhane) Kalire are perfect for the bride who wants to stay true to her roots. You can bring up the coconut, add colourful beads matching to your outfit and can personalise these Kalire according to your whims and fancies.
2. Floral Kalire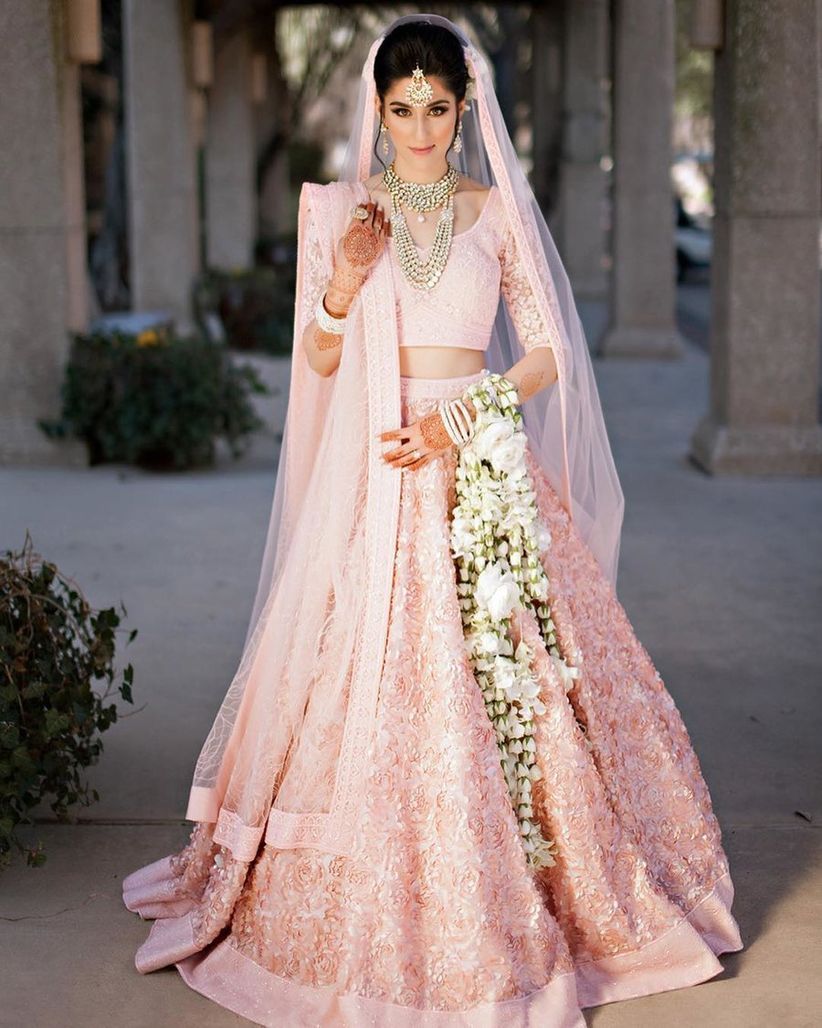 Just like floral jewellery has been a hit with brides, floral Kalire are the new kid on the block. Brides these days have started opting for floral Kalire as they aren't heavy in weight and add a hint of colour to our outfit if you're wearing a simple gold or pastel shade of Bridal Lehenga. Floral jewellery is also a good choice for Mehndi jewellery.
3. Simple, Gold Kalire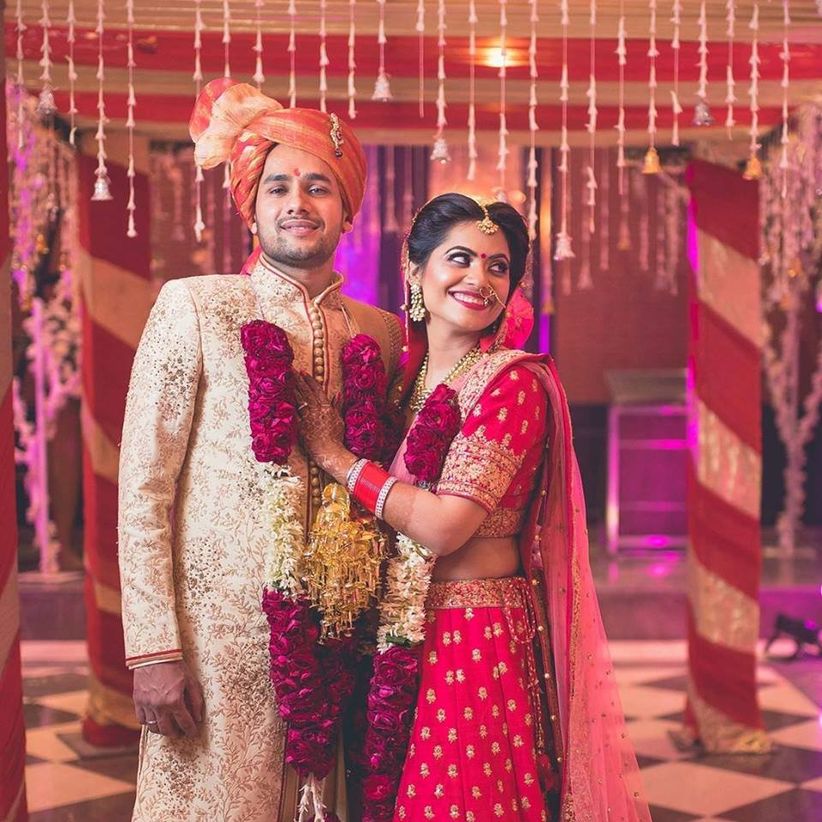 Even though new designs and tricks have bombarded the Kalire market, some brides still prefer the classic gold Kalire. They have their own charm, which is hard to ignore.
4. Golden Kalire with pearl embellishments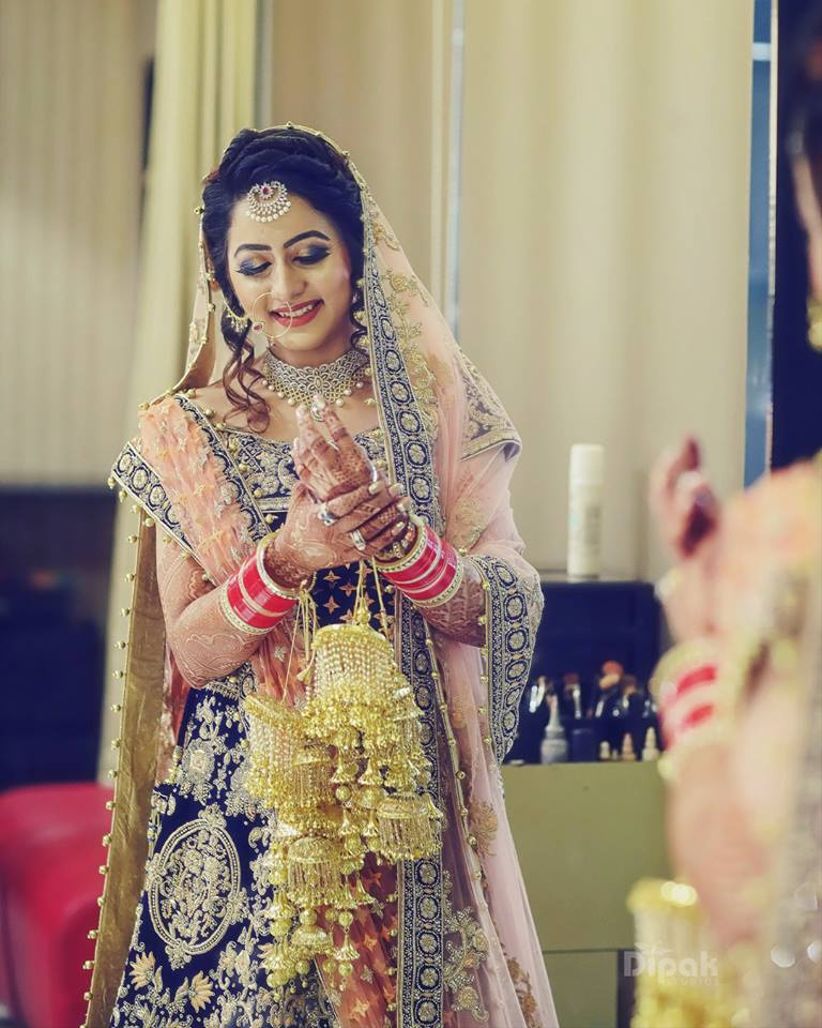 Admire this gorgeous bride flaunting golden Kalire with pearl string embellishment, adding the right amount of character to her bridal outfit.
5. Kalire with red stones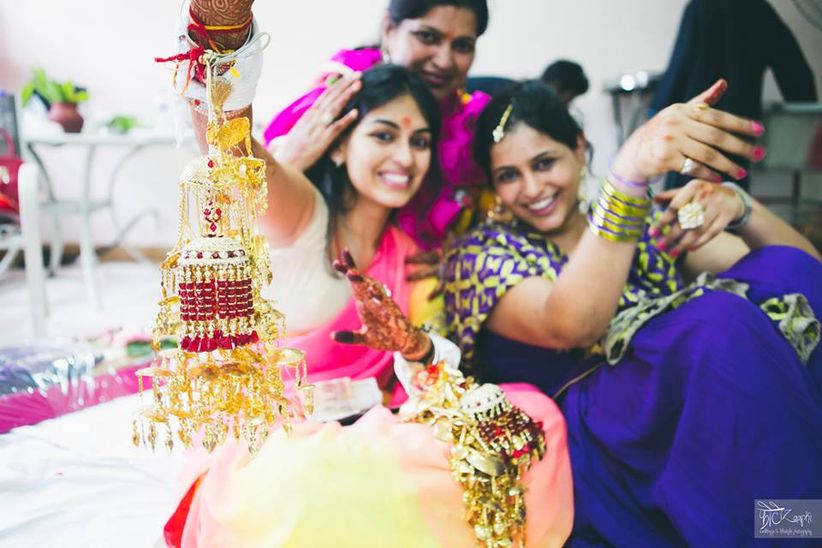 These brides are adorning golden Kalire that has zircon embellishments along with red stones to compliment their bridal outfits. Red is considered a bridal colour and adding a hint of that colour to the Kalire makes it a perfect bridal accessory. You can buy similar Kalire from Lucky Jewellery.
6. Thread Kalire (Pom-poms, thread braids) matching to the outfit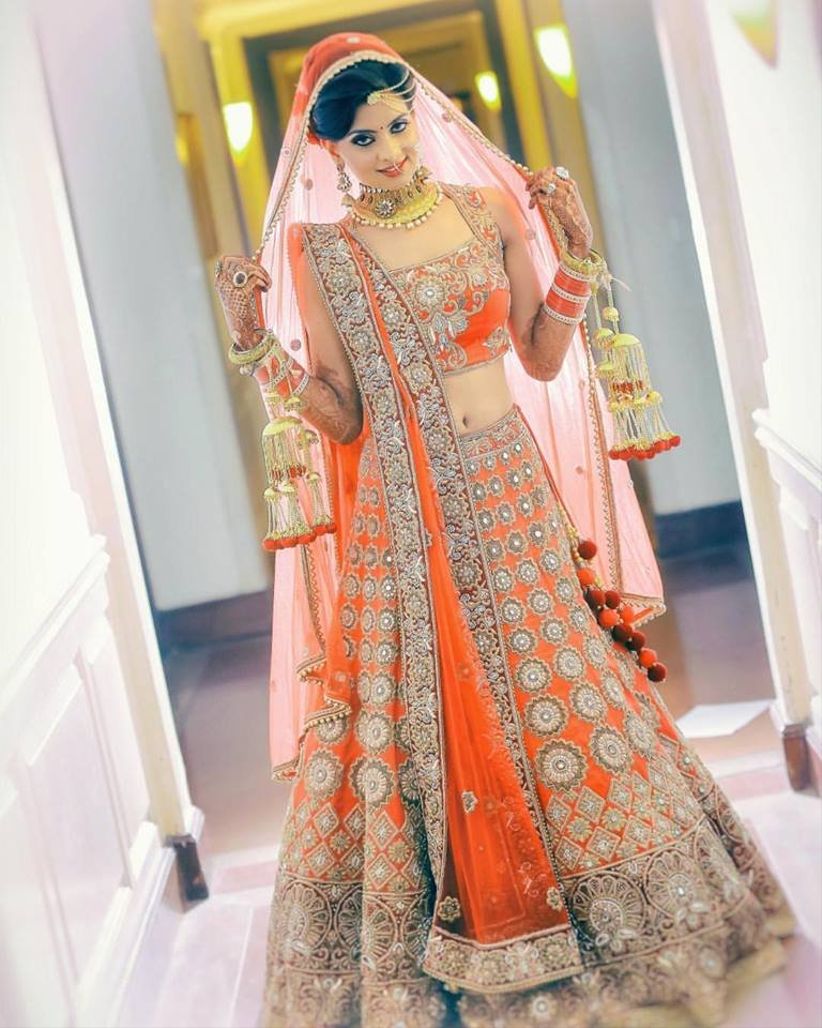 This bride is wearing Pom Pom Kalire that are matching to her outfit. You can contact any local jewellery shop vendor and ask them to customise it for you by adding matching thread pom poms to your wedding.
7. Three Tier Gold Kalire with Ghunghroo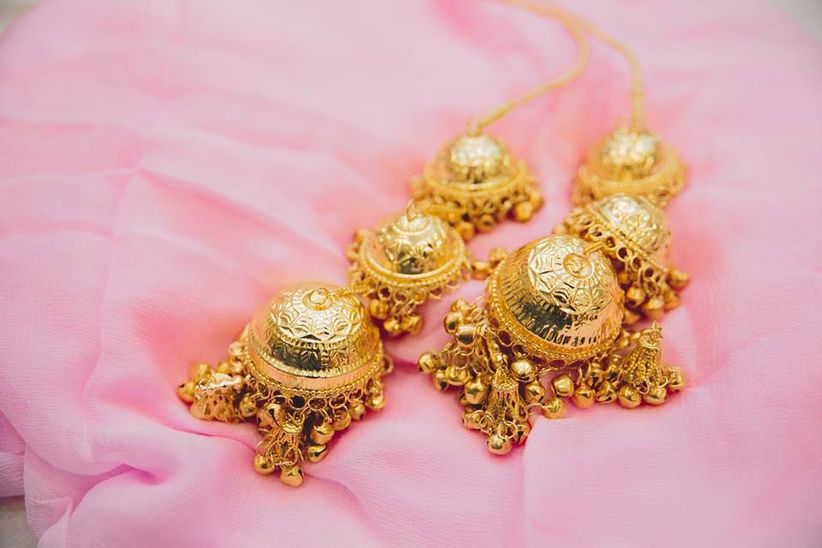 Check these simple three-tiered golden Kalire which have small Ghunghroos attached to them. These Kalire add a sweet noise and you know when the bride's walking by.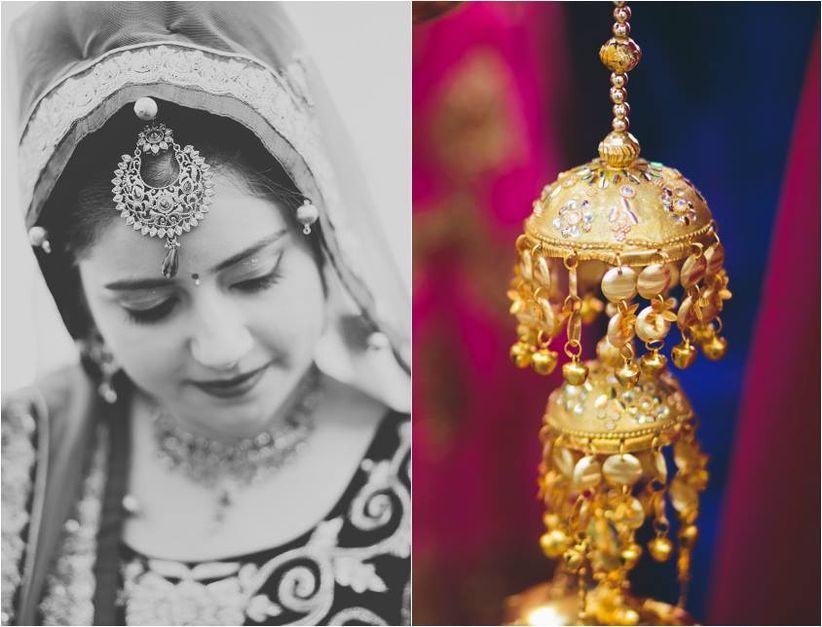 8. Silver Kalire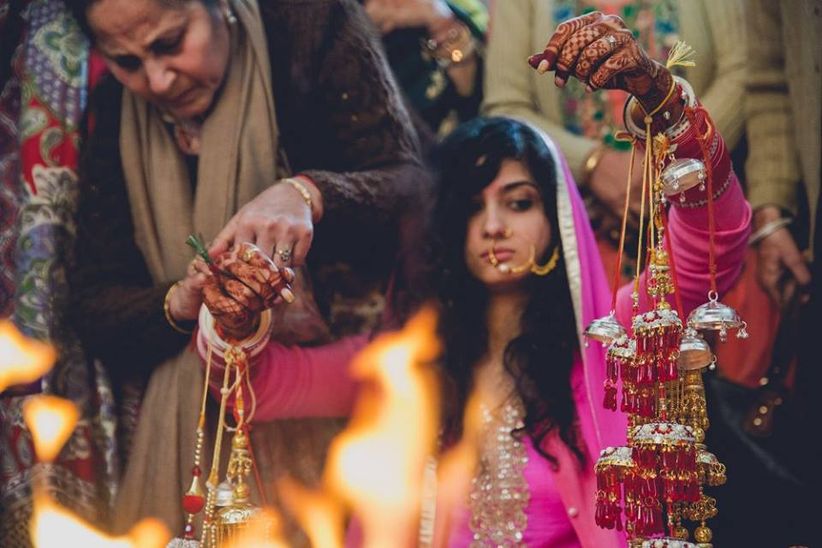 Honestly, silver Kalire looks stunning. If you decide to wear a light pastel shade lehenga for your wedding, silver Kalire can add the right drama to your outfit.
9. Chandelier Kalire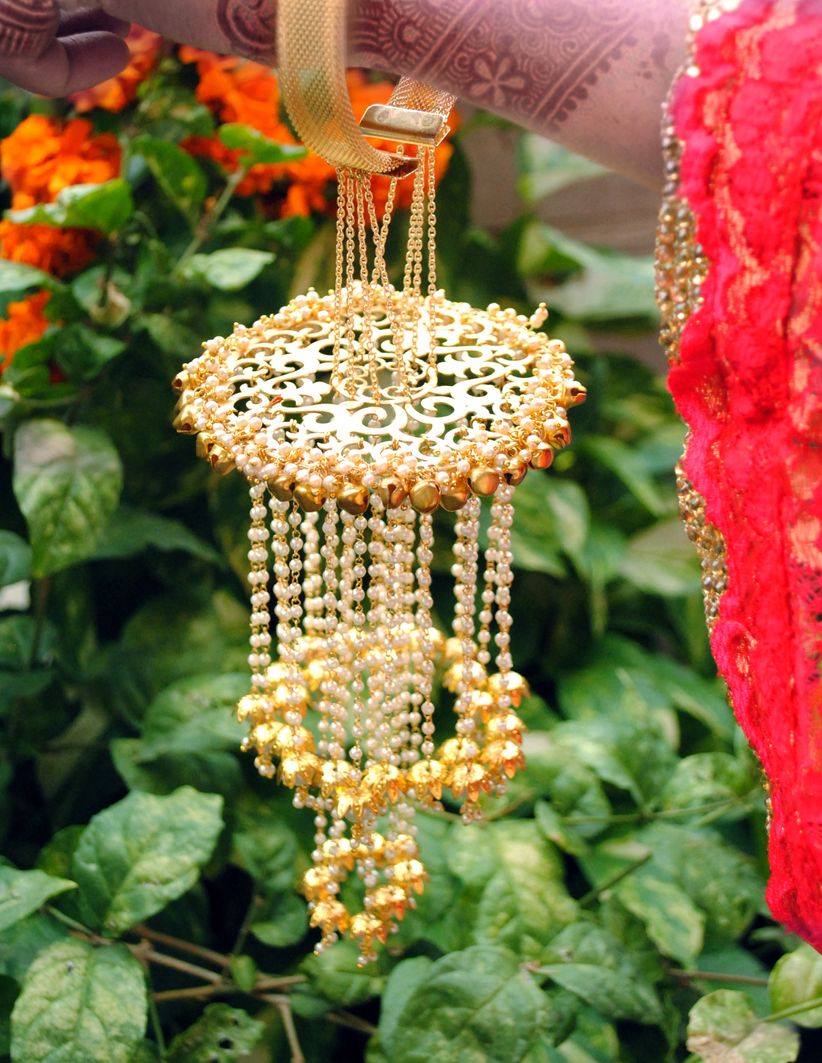 Try something different by wearing these exquisite and gorgeous Kalire. The loops of pearls make it appear like a chandelier. You can buy a similar set of Kalire designs from Dilan Jewels.
10. Designer Kalire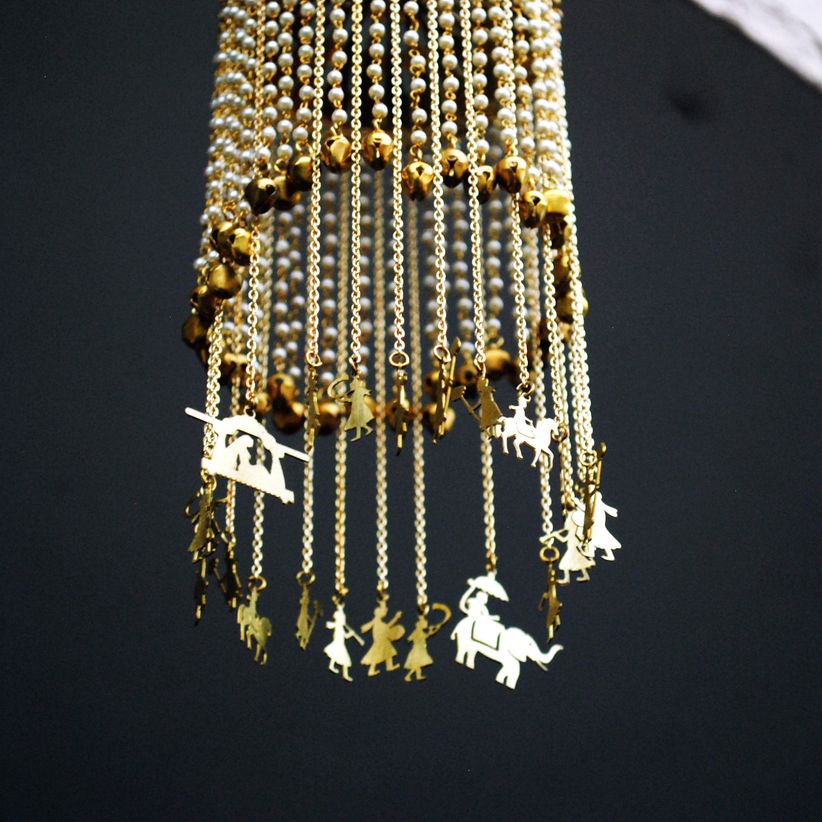 Here is where you can buy all of them:
Customized Kalira For The Brides Looking For Something New & Exclusive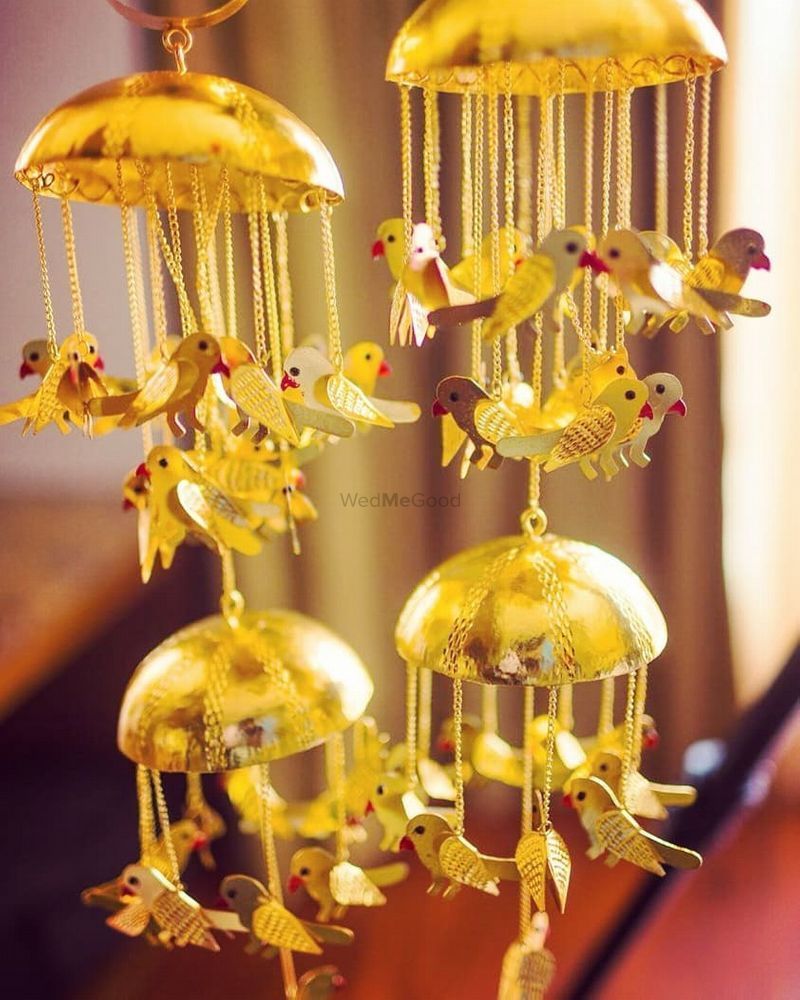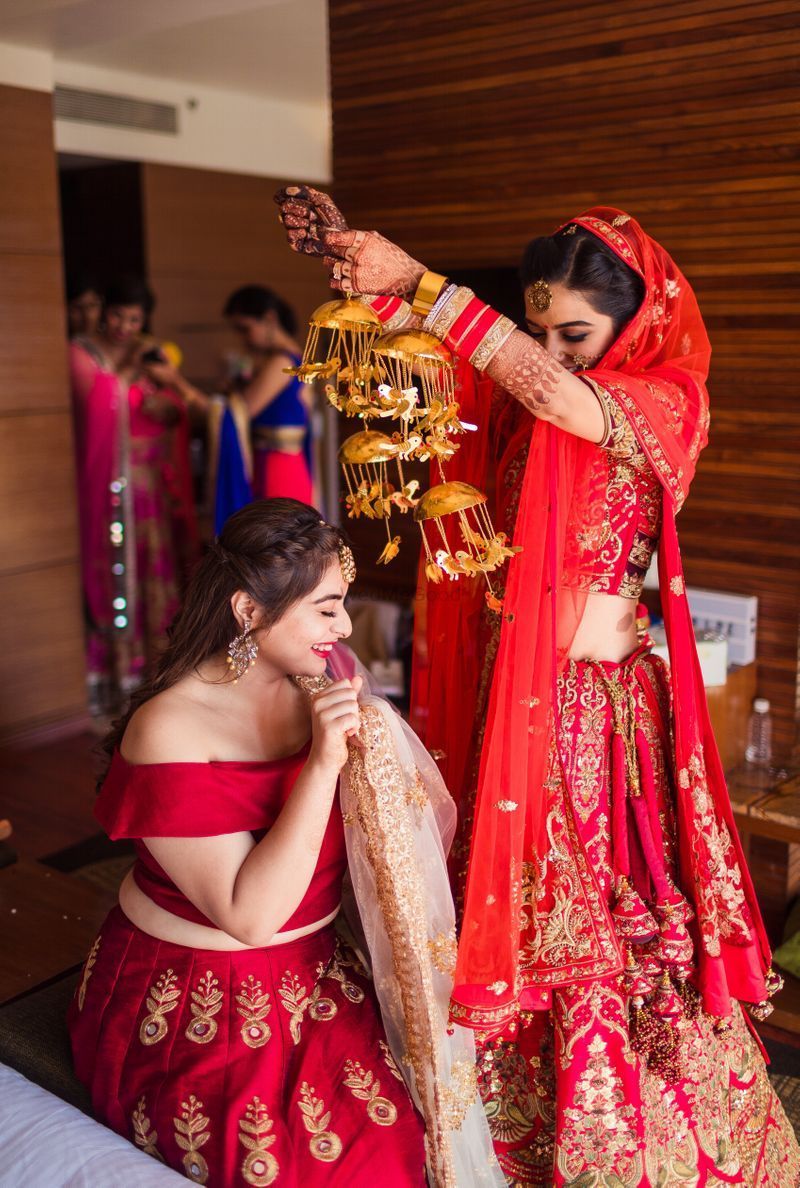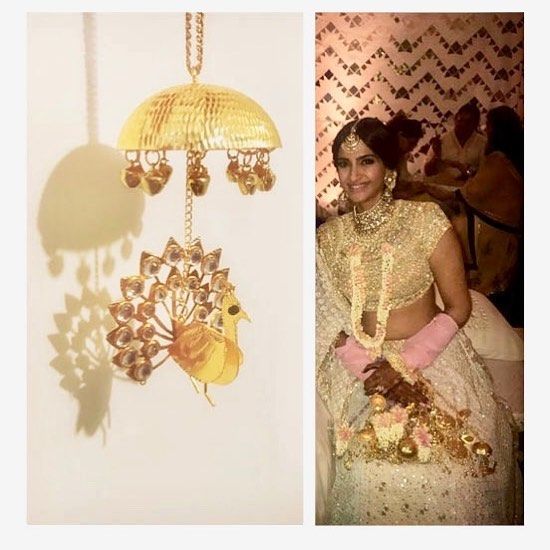 Customized kaleere, in shapes and sizes you wouldn't have otherwise thought of- well, these stunning pieces by Mrinalini Chandra are a favorite of our Bollywood celebs as well! Their pieces are handmade in silver alloys, with every piece hand beaten and hand edged, and then dipped in 24K gold!
Palki Kaleera For The Bride Who Wants To Experiment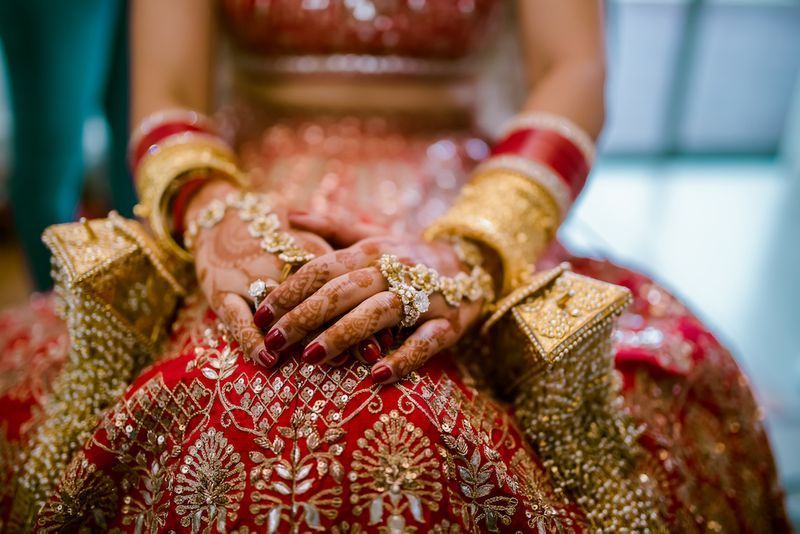 Not a fan of the usual dome structures for your kalira? Then these palki kaleerein are your best bet! They're super unique, and truly stand out!
These Gold Plated Jaali Ones With Pearls & Tassels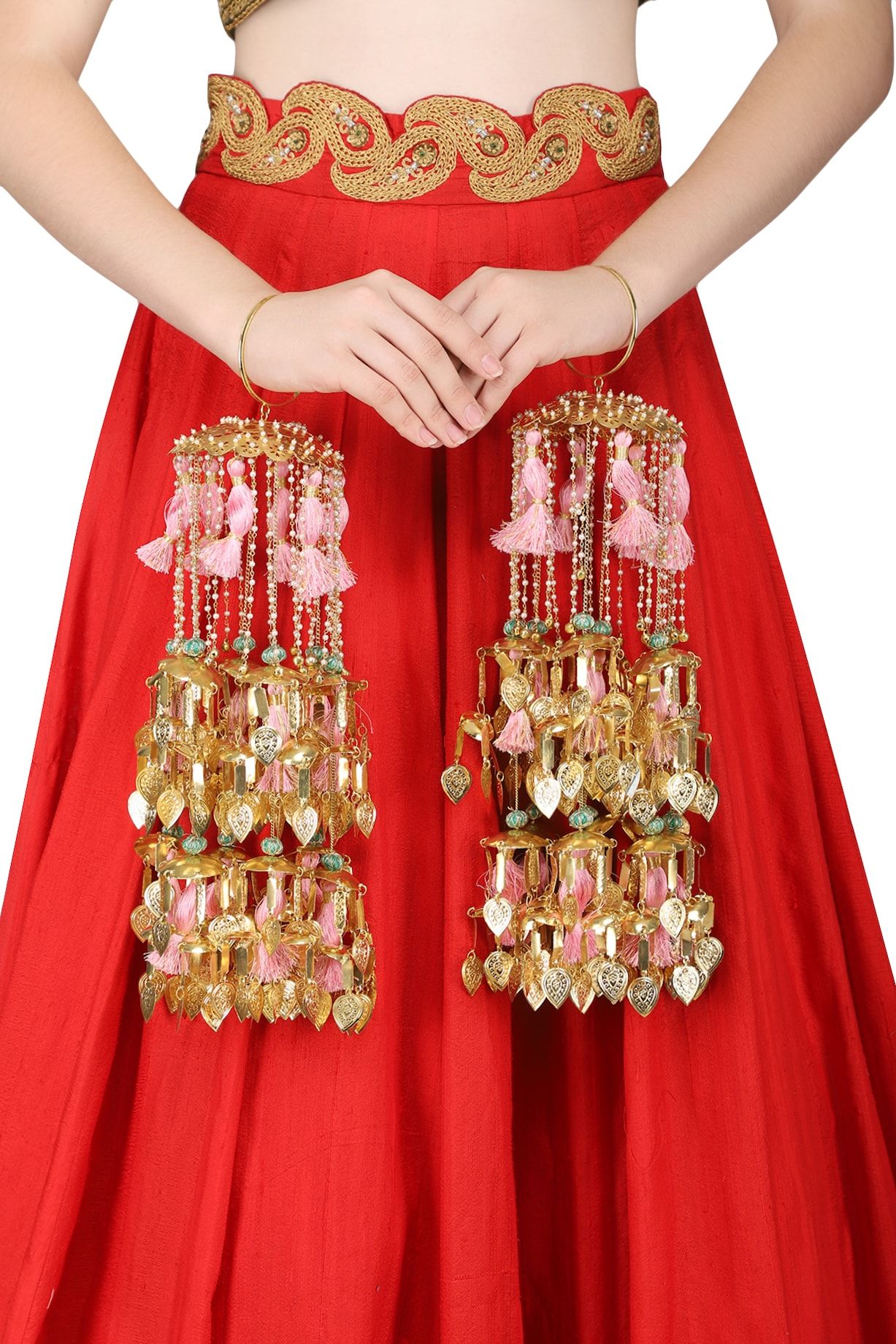 Tassels are ruling bridal trends and how! So why not include them in your kaleere too? These ones by Ra'abta by Rahul feature leaves in jaali design along with pearls and tassels- just the right kind of pop you need!
Or Maybe These Gold Plated Leaf Design Bridal Kaleeras?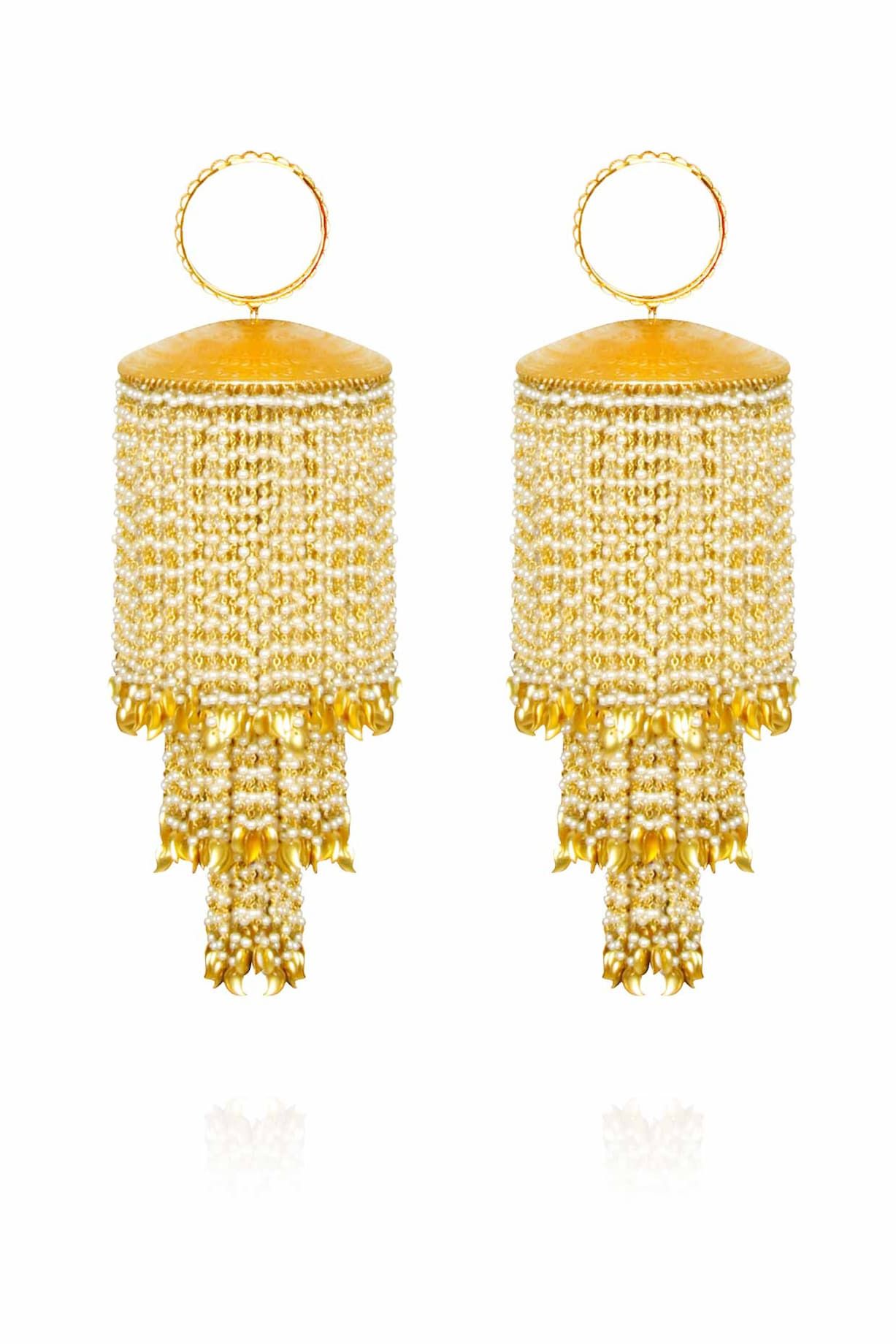 We aren't getting over our obsession for single kaleeras anytime soon! Have a look at these gold-plated, leaf-designs and you'll know just why we say that!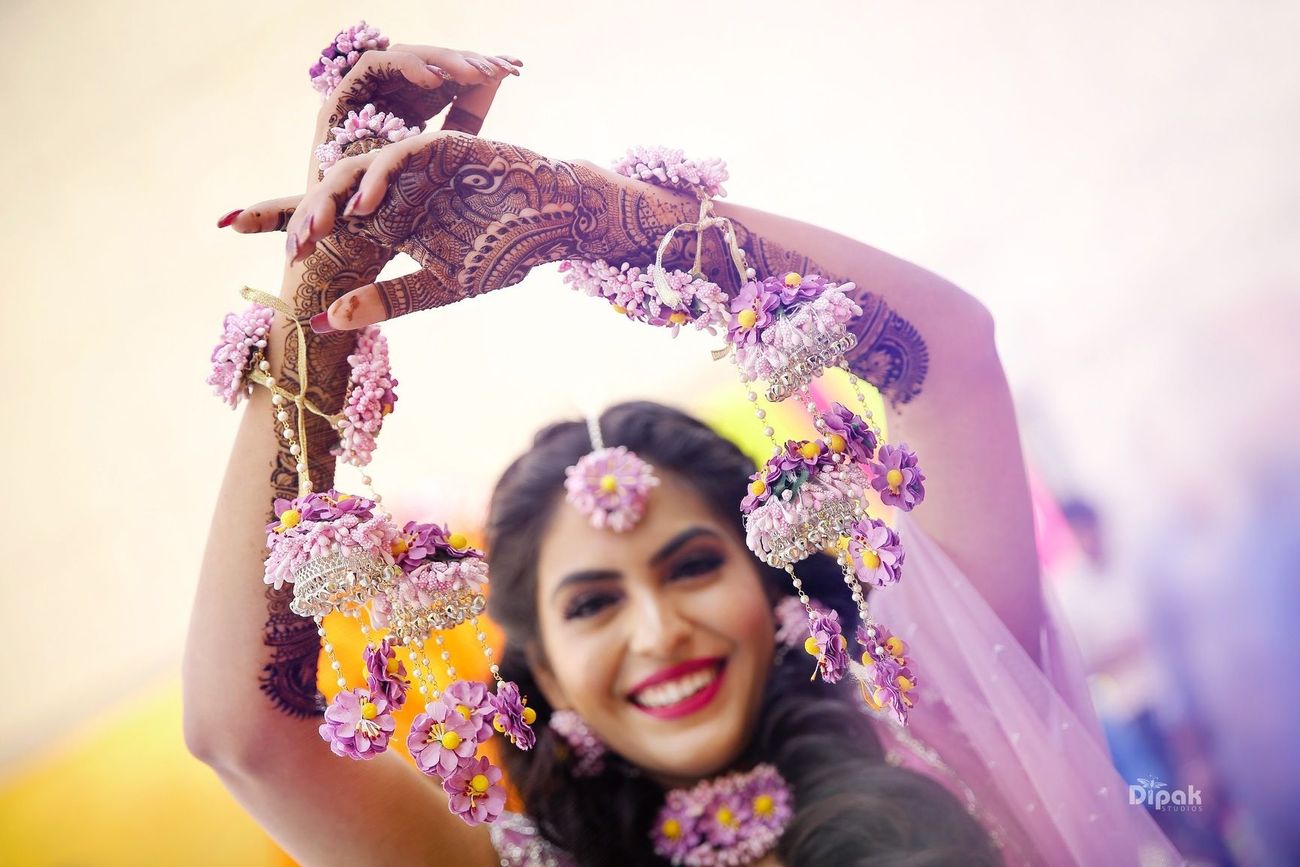 We couldn't stop looking when we first saw these stunning pieces. These dome-shaped pieces are paired with floral details and ghoongroos and are unlike anything we have seen before- well, that's what makes them so unique. Also, the reason why we think you should totally have a pair of these!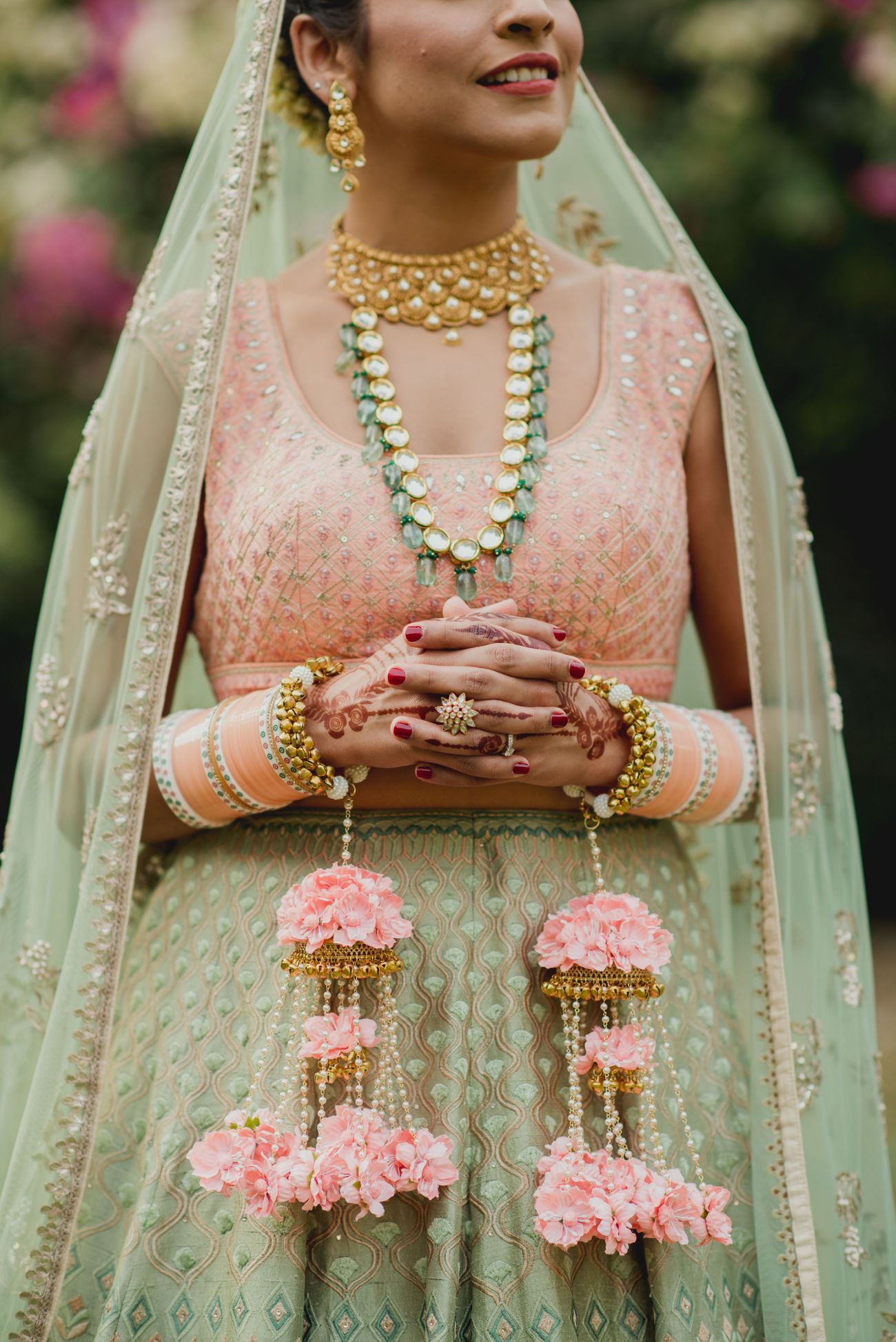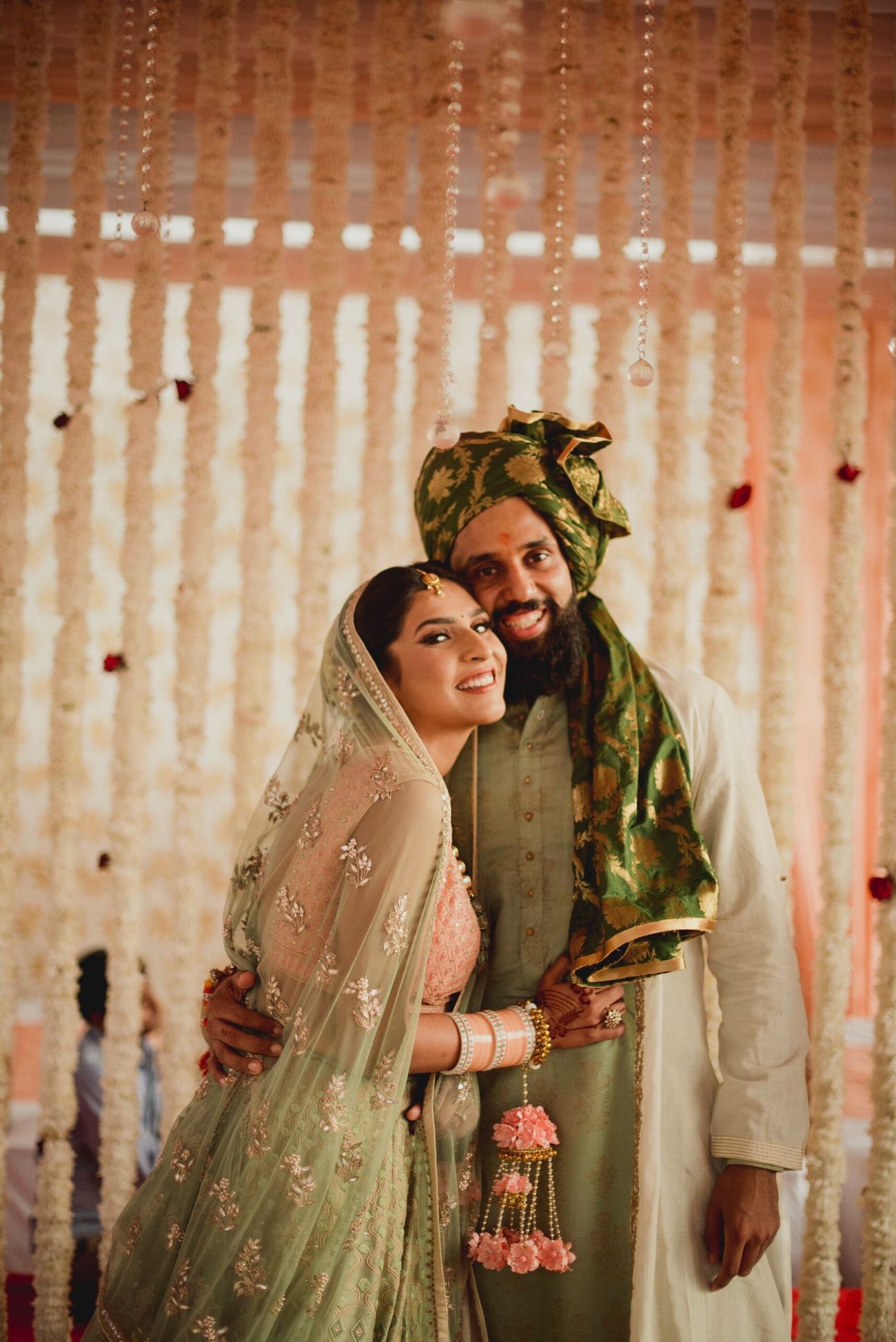 Floral gorgeousness- these kaleere from Prune are a refreshing take on the traditional style. Pick one in a contrasting shade to your lehenga color to instantly uplift your outfit!
Thoughts On This Dainty Pair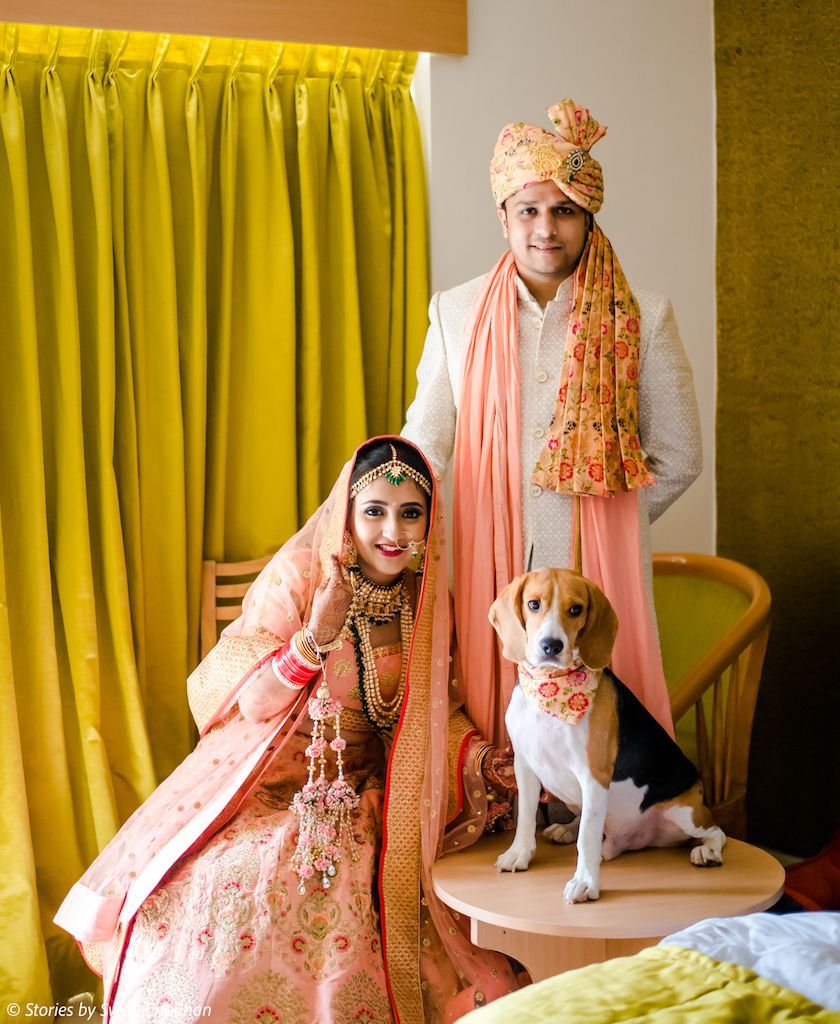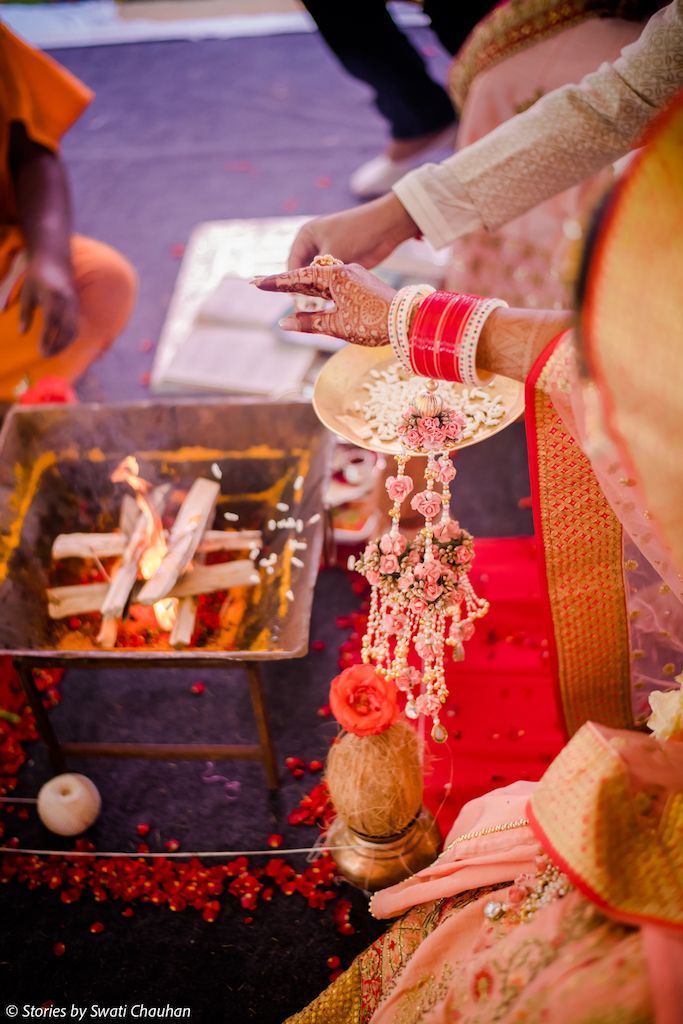 These 3 drops floral kaleeras are both pretty and light; perfect for the bride who's not looking for a lot of drama!
These Bold Bangle Style Single Kaleera That Are Both Gorgeous & Trendy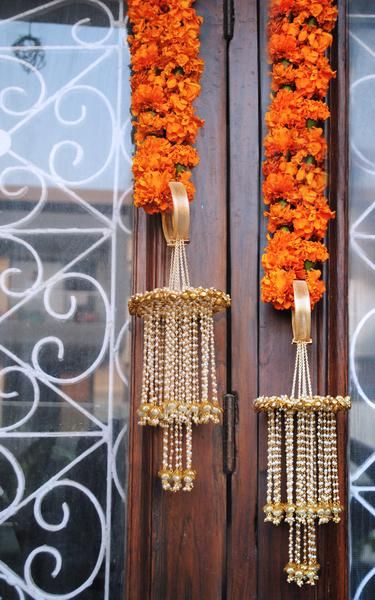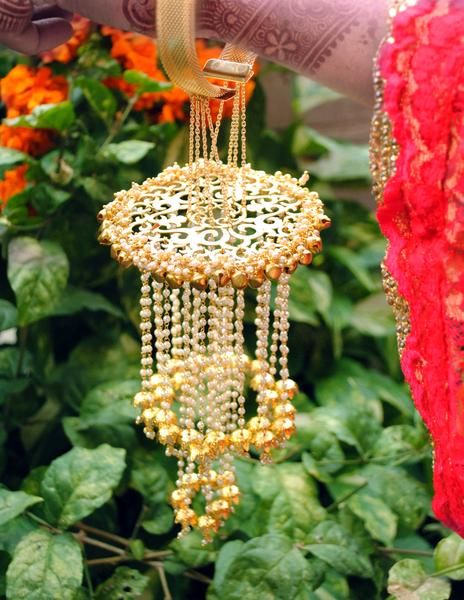 Single kaliras are the biggest trend of 2020 so why not hop on the bandwagon too? These bold bangle ones come with pearl chains and ghoongroos that we think are super hard to resist!
How About A Baraat On Your Kaleere?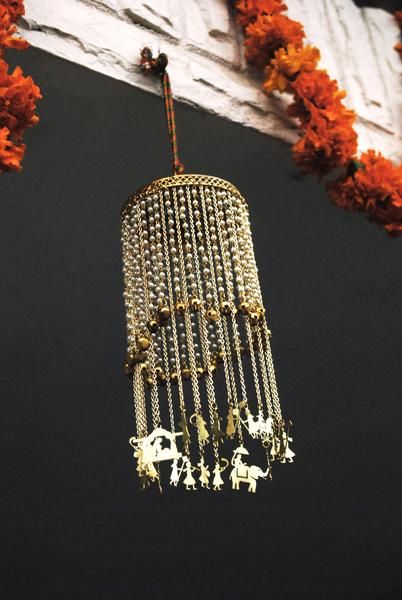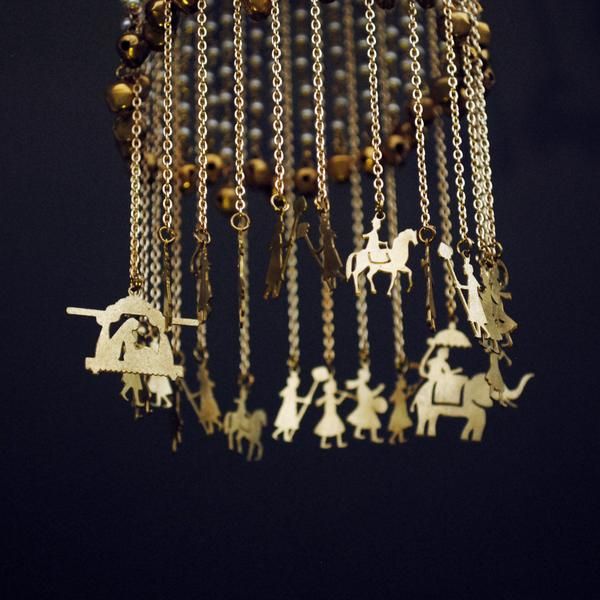 A bride in a palki, the groom and baraaties, dangling beside each other in a full circle,almost like dancing together- these are perfect for the brides who want something traditional yet unconventional!