FEATURED – SHAADIJITTERS
It's always fun to see the bride getting clicked with her #bridesmaids but ever seen a groom chilling with his friends before getting hitched for life and filming it for life.
😍
–
@gitanshugarg along with his #groomsmen is all goals for #groomtobe –
These pictures speak alot about these handsome men standing tall for each other: more fun than the girls, right?
.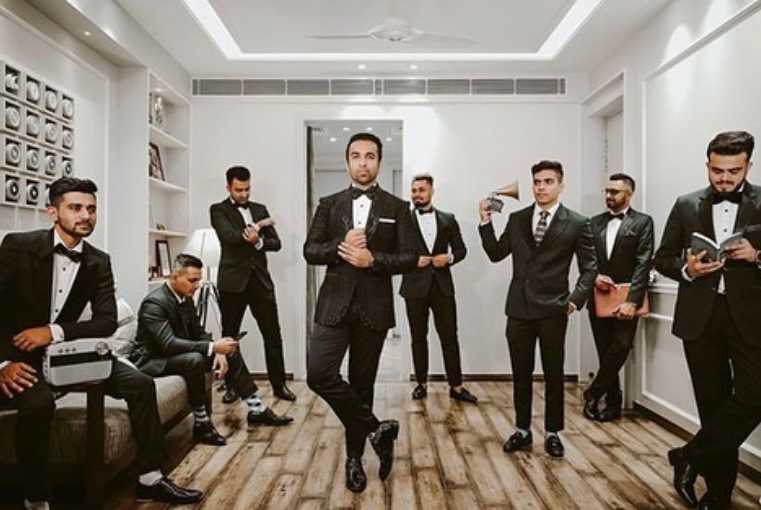 .
.
Shot by: @weddingsbyreflections
Wedding: @gitanshumegha @teremeregeet
In frame: @gitanshugarg @abhishekgargfc @its_kartikmahajan @tushargarg87 @dapperlytamed
Event: @shanqhevents
#groom #groomsmen #groomsmenstyle #groomsman #groomswear #groomsinspiration #groomstyle #groomsuits #groomsmenstyle #groomtobe #grooms #friendstime #friendsforever #bacheloretteparty #bachelorparty #mensfashion #menstyle #menswear #menfashion #shaadijitters #groomsquad #menwithclass #suitup
Wedding Planned and Executed by : Shanqh Luxury Events
FEATURE LINK : https://www.instagram.com/p/CBSbXAoJe-V/?igshid=c9ja4mw7wqnc